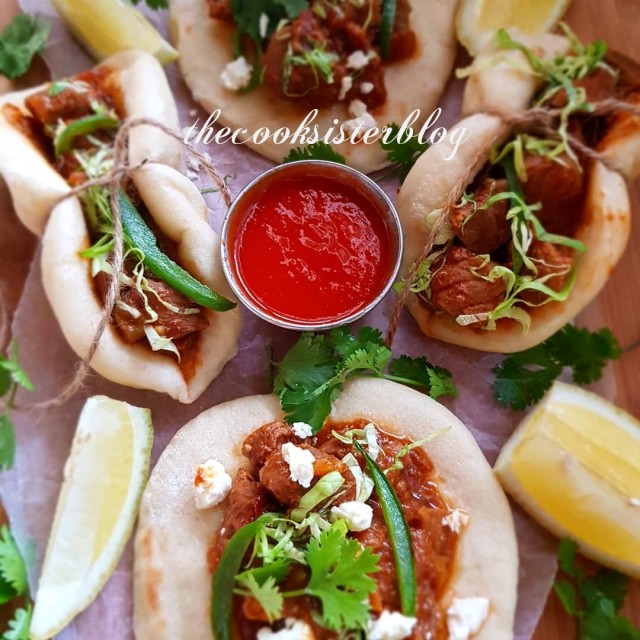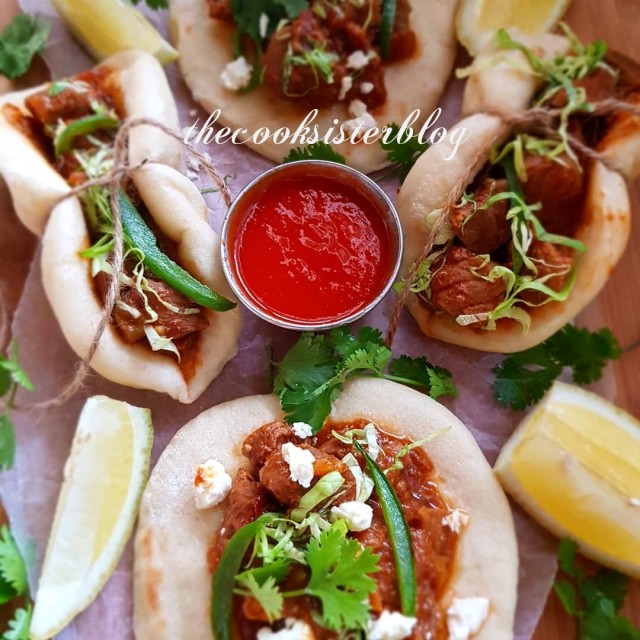 33
favs
0
coms
4.6K
views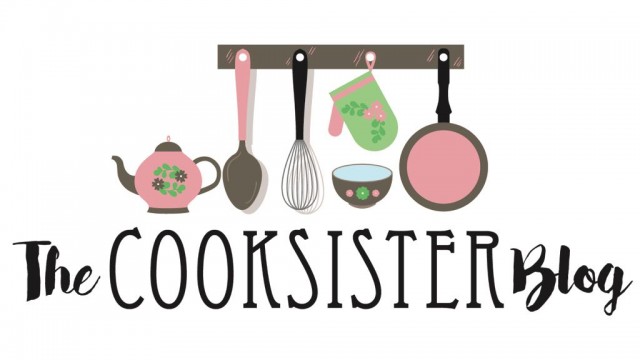 Thecooksisterblog
KITCHEN FUNDI
99
540.2K
279

Blogger • Food stylist and photography...
INGREDIENTS
Ingredients :


1 kg rump steak (cut as desired)
125g butter
1 teaspoon garlic
1 teaspoon ginger and garlic
1 teaspoon chilli powder
1 teaspoon kashmiri chilli powder
1 teaspoon salt
½ teaspoon tumeric powder
1 teaspoon dhana Jeeru (Cumin)
1 teaspoon Jeeru (Cumin) seeds
1 tablespoon vinegar
2 onions (chopped)
1 green pepper (chopped)
Water (to cook steak)
2 tablespoon tomato sauce
2 tablespoon sweet chilli sauce
2 tablespoon prego sauce
2 tablespoon steers peri peri sauce
2 tablespoon barbeque sauce
1 tablespoon sriratcha sauce
Coriander (to garnish)
METHOD
Method :

Marinate steak in spices for about ½ an hour and keep aside. In a pot melt butter add in steak and cook till halfway done. Throw in onions, green pepper and cook steak till tender. Add water as needed to cook steak. Add in sauces and let simmer for a few minutes.

INFO & TIPS
Serve with pitas and salad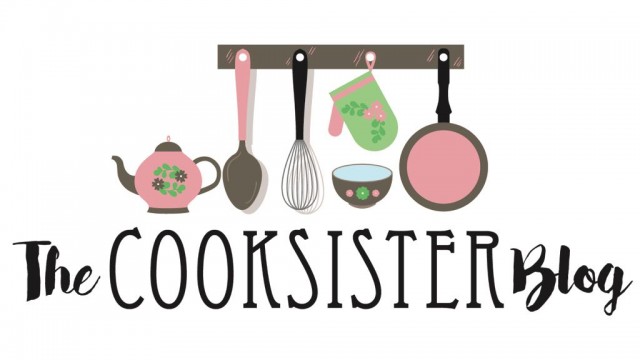 Thecooksisterblog
KITCHEN FUNDI
99
540.2K
279

Blogger • Food stylist and photography...
Comments
Ordered By Newest
---
---
Suggest Recipes
You May Like