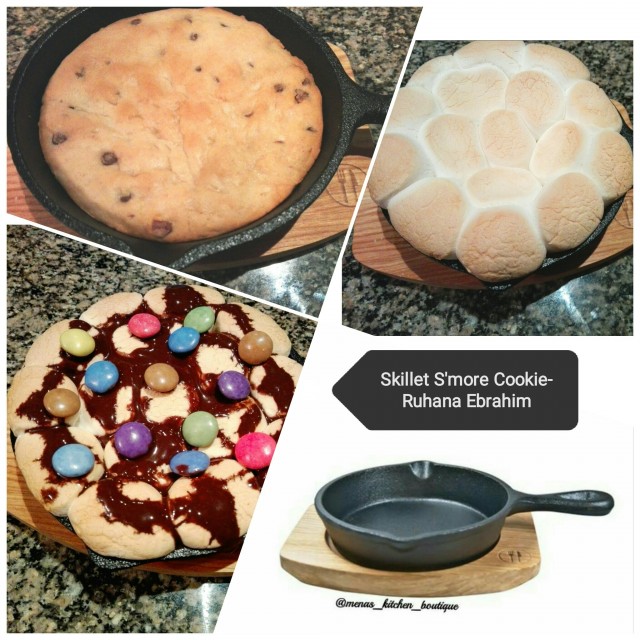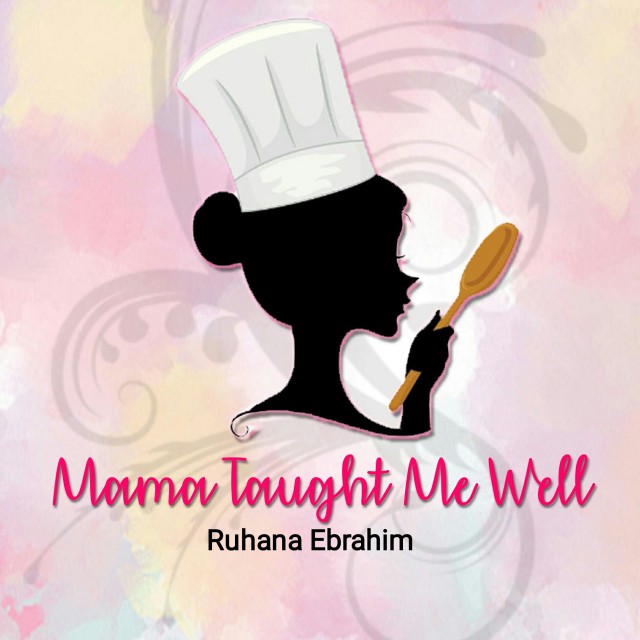 Ruhana Ebrahim
Grand Master
Interior Decorator.
Foodie!
Food styling.
Fusion Cooking.
Recreational baker.
Food Author of "Oh My Cupcakes!"
Mum and wife.
(Another 2 books on the way Insha Allah!)
---

South Africa
Joined 5 years ago
---
@mama_taught_me_well
RECIPE
Skillet S'more Cookie

Rec cred: Ruhana Ebrahim
Pic cred: @mama_taught_me_well

Ingredients:
2 ¼ cups cake flour
1 teaspoon bicarbonate of soda
½ teaspoon salt
125g butter (room temp.)
¾ cup ordinary sugar
¾ cup brown sugar
1 tablespoon vanilla essence
2 extra large eggs
1 cup choc-chips

Toppings:
Marshmallows (cut in halves widthwise)
Chocolate sauce
Chocolate candy

Method:
1. Spray each mini skillet (2-4, depending on size of skillet) with non-stick spray.
2. Combine flour, bicarb and salt in small bowl.
3. Beat butter, sugars and vanilla in a deep bowl until creamy.
4. Add eggs, one at a time, beating well after each addition.
5. Gradually add in dry ingredients until combined.
6. Press cookie dough into each mini cast iron skillet, leaving the center slightly higher.
7. Place in preheated oven and bake at 180degC until the center is mostly set (15min).
8. Remove from oven, place on marshmallows and put back in oven.
9. Allow to cook till browned.
10. Leave to cool for few minutes. Top with chocolate sauce & candy & serve.
POSTED ON
10 Apr 2018
WOULD YOU LIKE TO ?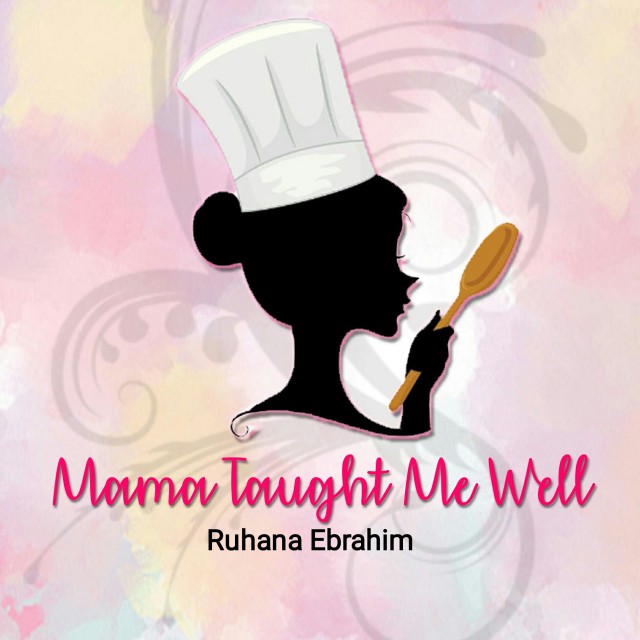 Ruhana Ebrahim
Grand Master
Interior Decorator.
Foodie!
Food styling.
Fusion Cooking.
Recreational baker.
Food Author of "Oh My Cupcakes!"
Mum and wife.
(Another 2 books on the way Insha Allah!)
---

South Africa
Joined 5 years ago
---
@mama_taught_me_well
COMMENTS
You May Also Like
Suggest Recipes