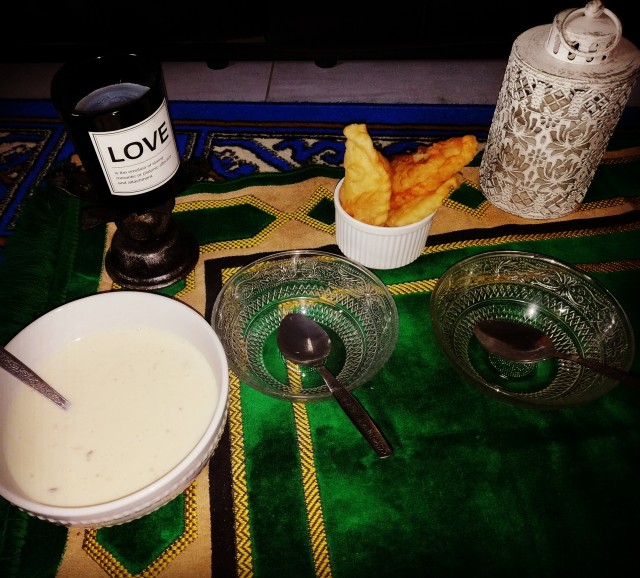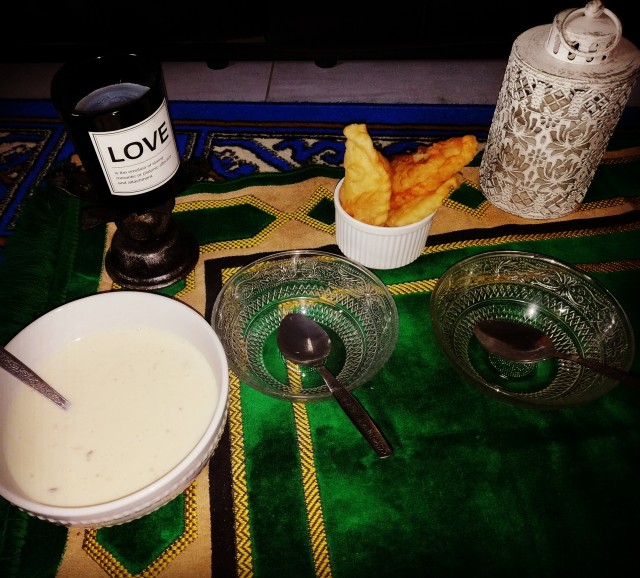 INGREDIENTS
Vermicilli or basmati rice cooked and mushy
One litre milk
Few strands saffron
Raisins
Sugar to taste
One tin condensed milk
Handful sago soaked
4 elachie pods
One cinnamon stick
3 tablespoon desiccated coconut
Crushed or sliced almonds
1 tablespoon butter or ghee (Clarified butter)
METHOD
If using vermicilli brown in pot with butter... If using rice cook till mushy and drain all water out. Add milk, cinnamon stick and elachie pods to pot.Add some sugar to taste. Simmer on low heat till slow boil. Be careful not to scorch milk. Keep stirring. Add sago and cook through. Once getting thick consistency add in condensed milk coconut and Raisins and almonds. Lastly add in saffron strands. Serve hot.
INFO / TIPS / CREDITS
Add little sago at a time to control consistency. If too thick add more milk. If too thin add more sago. Cook on low heat as too not scorch milk. Keep stirring throughout. If you enjoy best warm. This is my own original recipe by trial and error. Your feedback will be appreciated.
Comments ordered by Newest
---