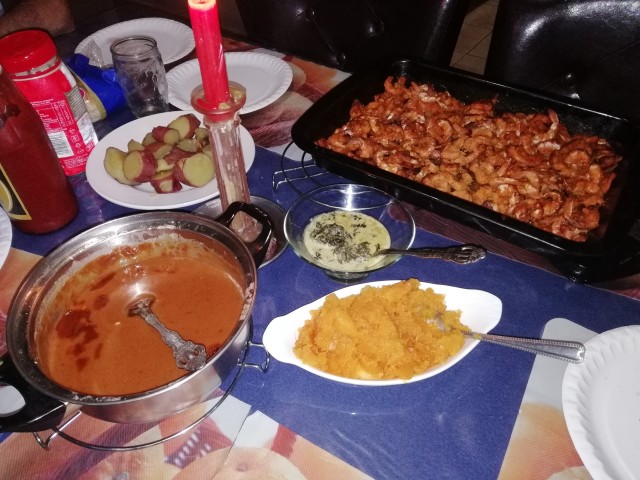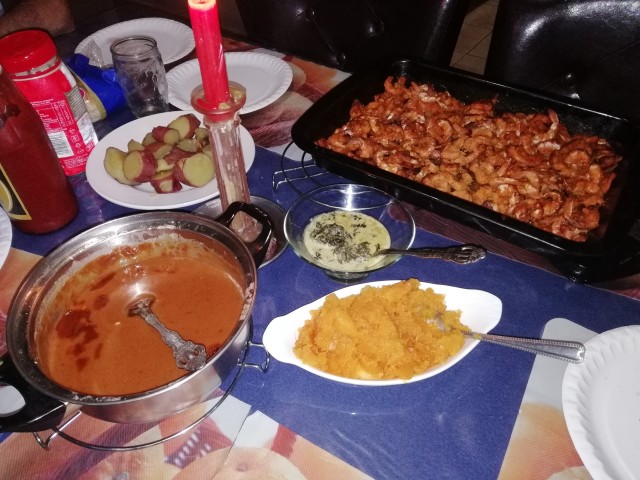 RECIPE
Buy headless prawns. Clean and devein. Slice halfway,shell still on.Rinse in cold water.Flash fry in butter and garlic for few minutes.Remove to an oven tray.Add in kashmiri chilli powder, Osmans chilli powder, Haldi, Dhana powder, Salt, Pepper, And dried herbs I.e. thyme rosemary.Add in chicken licken hot sauce ,Nandos sauce and worchester sauce.Mix all together and taste for seasoning. Add in little honey to taste.
Bake at 180c for 5 minutues depending on size of prawn.Bigger the prawn bake longer.Add in fresh cream and toss.Grill with grill function for 5 minutes till golden.
Serve hot with savoury rice,chips and veg.
Comments ordered by Newest
---