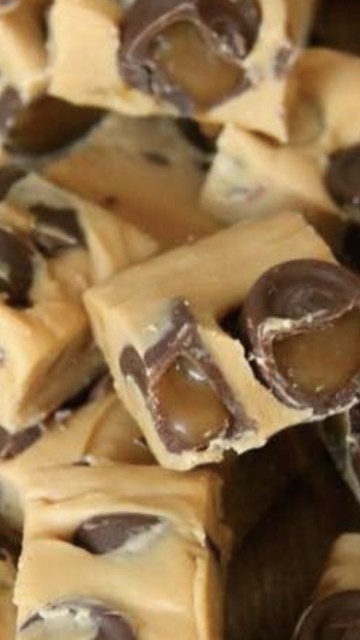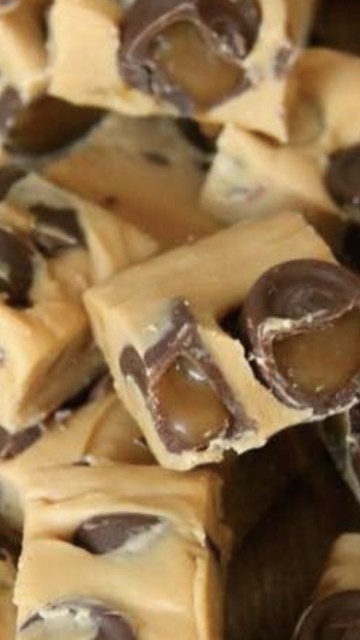 4
favs
1
coms
1.6K
views
INGREDIENTS
397g of caramels
409g white chocolate chopped
125g icing sugar
350g Rolos
METHOD
line tin with parchment paper 9x9"...place chopped chocolate and caramels in heavy based pan and melt over low heat srirring often to prevent chocolate from sticking to pan and getting burned ( alternatively melt chocolate in large heat proof bowl once melted add the caramels).. add icing sugar and combine .. it may take a bit of beating....put in ¾ of the Rolos and stir in then quickly pour into tin and smooth over mixture .. place remaining Rolos where u see gaps and press into the fudge... set fudge into fridge for 3to4 hours or overnight .. once set remove from tin and cut into 1" squares .. plus /minus 30 squares ..enjoy but pls do take note U will get addicted to this fudge ....
INFO & TIPS
This is an addiction It's so yumeee
Advertise Here
Want to see your advert here ? find out how to advertise with us.
Learn more.
Comments
Ordered By Newest
---
---
Suggest Recipes
You May Like
Caramel Rolo Fudge is part of the
Snacks, Sweets
recipes category
TAGS
caramel
fudge
halaal
recipe
rolo
soobramoney
suzette