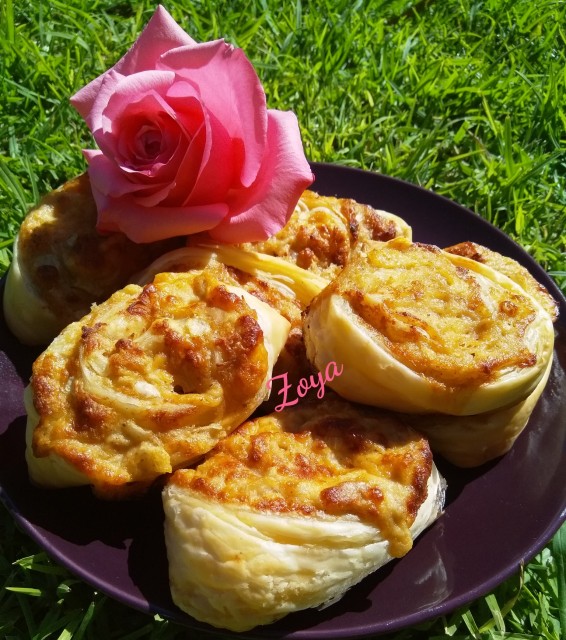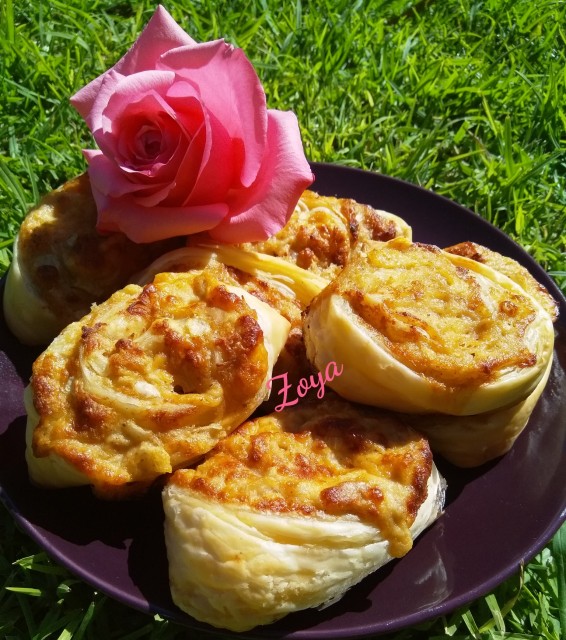 INGREDIENTS
1 tin 170g shredded tuna , drained
Half cup cheese
3 heap tablespoon mayonnaise
1 small onion finely chopped
Salt to taste
Pepper to taste
1 roll puff pastry
METHOD
Mix the ingredients together.
Open up the puff pastry but do not roll it thinner.
Apply the mixture to the puff pastry and roll like a swiss roll.
Put in the freezer for a while until it is easy to handle. Tends to get very soft to cut.
Cut the swissroll 2 fingers thick and place on a greased baking tray; filling side down. Leave some space between the rolls as it expands.
Bake at 180°c till golden brown.
Comments ordered by Newest
---