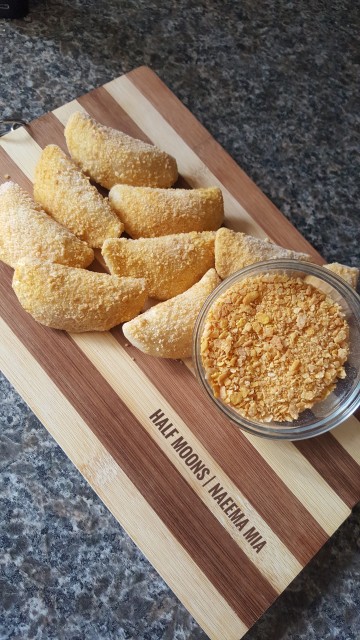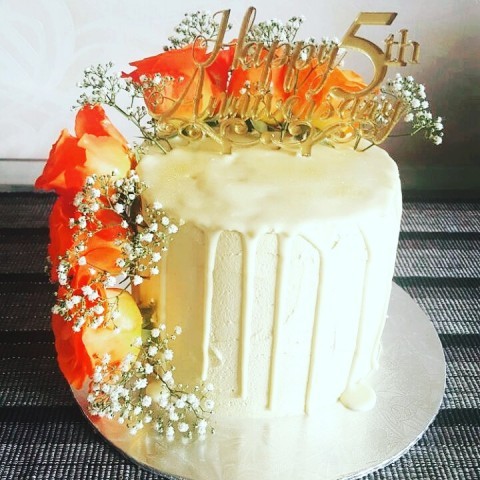 Naeema Mia
Master Chef
---

South Africa
Joined 6 years ago
---
@thedazzlingdishes
INGREDIENTS
Half moons savoury
Recipe and pic by : Naeema Mia
Instagram : @naeema_mia

Filling :
500g chicken fillet, cubed small / minced
1 onion chopped
1 cup mixed trio peppers
1 teaspoon garlic paste
1 teaspoon lemon pepper
1 teaspoon Aromat (a South African Spice)
½ teaspoon black pepper
1 teaspoon green masala
2 tablespoon lemon juice
2 tablespoon olive oil

Sauce :
1 heaped tablespoon maziena
½ cup milk

Dough:
3 cups water
3 cups flour
2 tablespoon butter
1 teaspoon salt

Extras:
Milk / egg / lai
Bread / cornflake crumbs

METHOD
Filling :
Saute onion and garlic in oil until soft and transparent.
Add chicken fillet, Braise until white in color.
Add lemon pepper, black pepper, Aromat (a South African Spice) and green masala cook on medium heat.
Then add the peppers allow water to burn out.
Mix together maziena and milk,when water from chicken has burnt out add milk mixture to chicken and simmer on low until thickened.
Allow to cool then add chopped greens.


Dough :
Add flour, water, salt and butter to a pot on the stove.
Mix everything together until it forms a ball and leaves the sides of the pot.
Roll out dough then use a circle cutter to cut out.
Place one teaspoon filling in the centre of each circle fold over like a half moon. Pinch the edges to seal.
Dip each half moon in the milk /egg /Lai (which ever you prefer)
Then coat in crumbs.
Layer Moons in a single layer on a baking tray, then freeze for 10-15 minutes before storing in a Tupperware. Now freezer suitable.
Fry in medium hot oil until golden brown and crisp.






INFO & TIPS
To prevent oil from foaming dip half moon in milk or Lai then coat in crumbs
POSTED ON
15 May 2018
WOULD YOU LIKE TO ?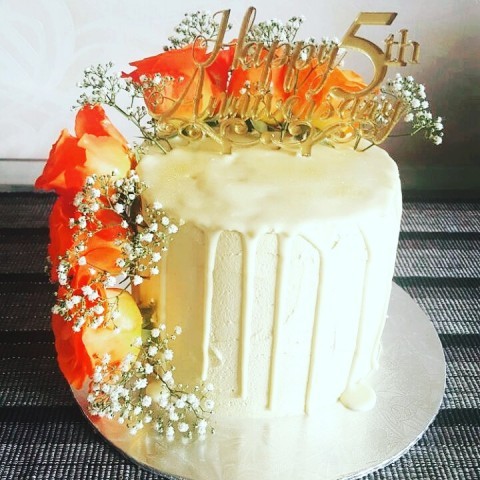 Naeema Mia
Master Chef
---

South Africa
Joined 6 years ago
---
@thedazzlingdishes
COMMENTS
You May Also Like
Suggest Recipes