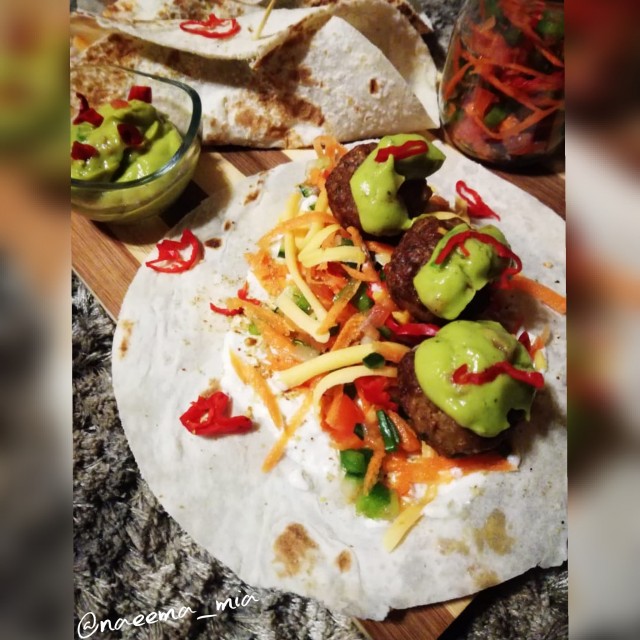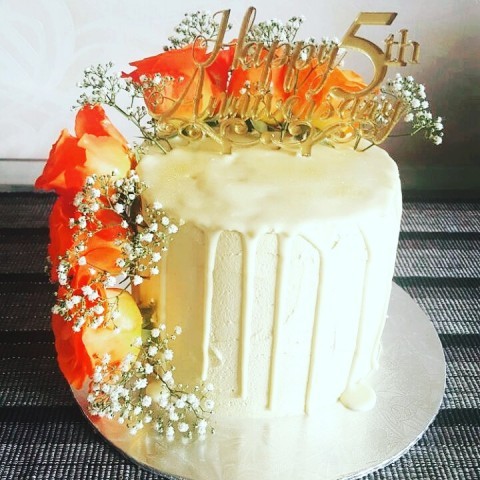 Naeema Mia
Master Chef
---

South Africa
Joined 6 years ago
---
@thedazzlingdishes
INGREDIENTS
Lamb kebaab Wraps
Recipe and pic by : Naeema Mia
Instagram :@naeema_mia

500 ground lamb (preferably leg)
1 red onion, grated
2  cloves garlic , minced
1 tablespoon vinegar
1 tablespoon melted butter
1 egg, lightly beaten
¼ cup breadcrumbs
2 tablespoon double thick yogurt Greek
1 teaspoon dried oregano
1 teaspoon ground jeeru (cumin)
1 teaspoon ground dhana
 ¼ teaspoon all spice
1 teaspoon salt cayenne  pepper
1 teaspoon Paprika
1 teaspoon salt
½ teaspoon black pepper pepper
Chopped greens

For the Tzatziki
1 cup double thick / Greek yogurt
1 clove garlic, crushed
3 tablespoon olive oil
5 fresh mint leaves, minced
Handful fresh parsley, minced
¼ cup fresh dill minced
¼ cup cucumber, grated, water squeezed out
Salt  to taste

Guacamole :
1 ripe avocado
Squeeze of lemon juice
Salt pepper to taste
½ tomatoes diced (optional)
1 red chilli chopped (optional)

Salad :
¼ cucumber cubed small
¼ green pepper cubed small
¼ red pepper cubed small
½ tomato dice
1 carrot grated
Chopped spring onions

Extras :
Homemade /store bought Wraps
Dukkah
Cheese

METHOD
Kebaab :
Wash ground lamb until it looks pale, white drain well. Add ground lamb with rest of ingredients and mix well or place in magimix mix until combined.
In the palm of your hands form kebaab mixture into small balls. Place on a greased baking pan. Leave covered in the fridge for an hour before cooking / baking
Preheat oven or airfryer 180 degrees
Grill the kebabs until brown and crusty, and cooked through, about (oven 12-15) air fryer (10-12)minutes.

For the tzatziki :
In a bowl mix all ingredients together. Refrigerate until ready to use.

Guacamole :
Blend together, avocado, lemon juice, salt and pepper until smooth. Add diced tomatoes and chilli mix well.

Salad :
In a bowl mix all vegetables together.

Assemble :
Warm wraps and place a generous amount of tzatziki with a sprinkling of dukkah followed by the salad and some cheese. Place 2 - 3
kebabs on top with dollops of guacamole.
Roll up tightly and serve.



POSTED ON
24 May 2018
WOULD YOU LIKE TO ?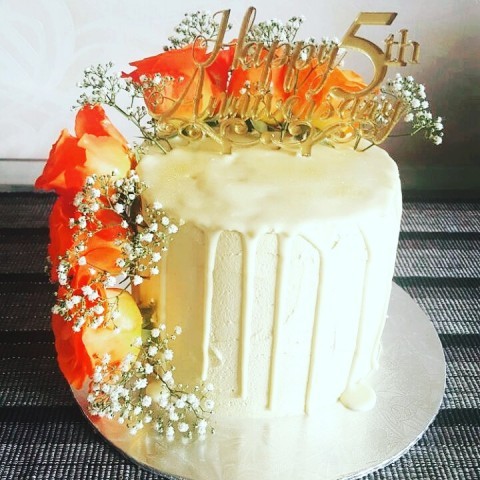 Naeema Mia
Master Chef
---

South Africa
Joined 6 years ago
---
@thedazzlingdishes
COMMENTS
You May Also Like
Suggest Recipes