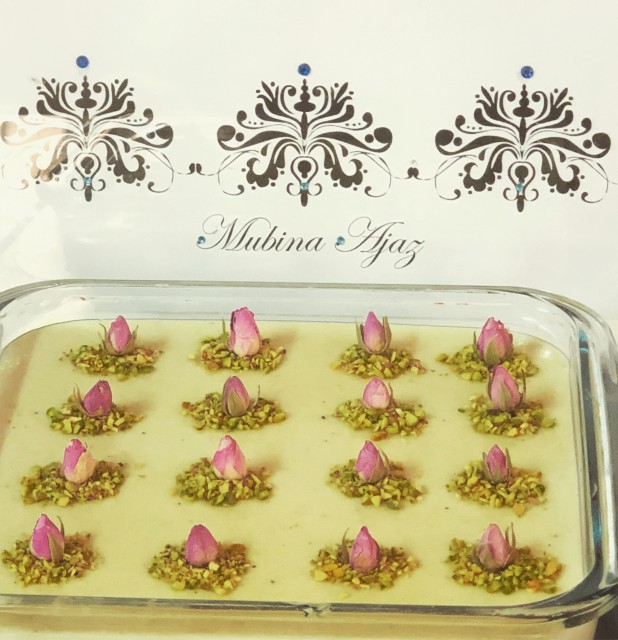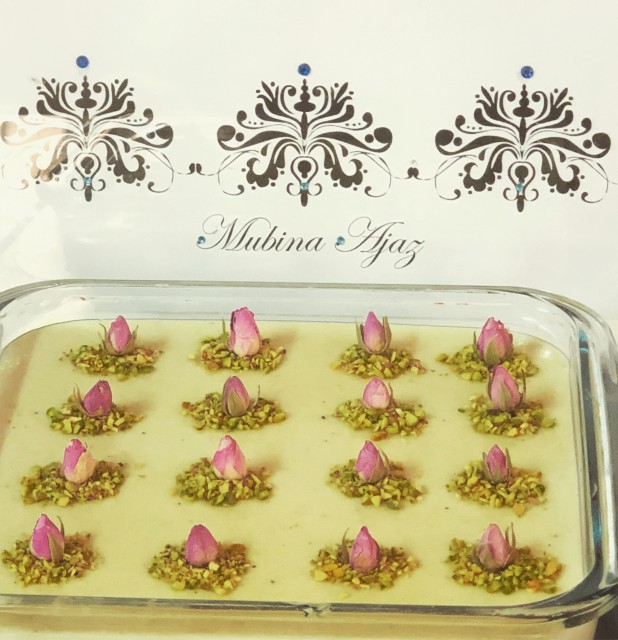 12
favs
2
coms
4.7K
views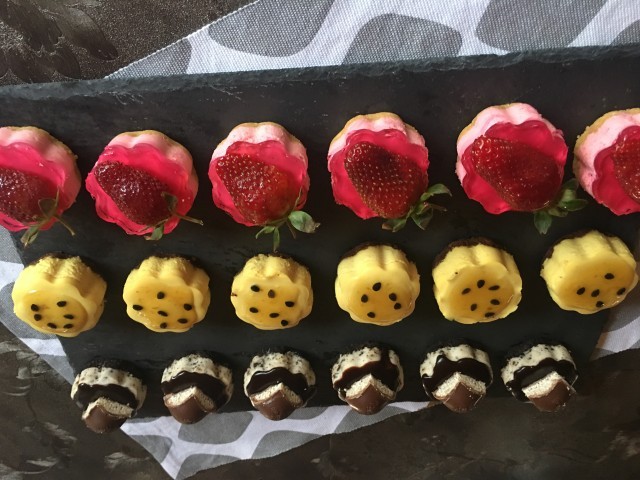 Mubina
MASTER CHEF
316
1.2M
376

Three lovely kids 👶🏻👲🏻👩🏻wonderful husband 💑 foodie n kitchen obsessed 🌺Instagram- @mubina_18 ...
Aish-el-saray (middle Eastern Dessert)
By Mubina
- MASTER CHEF
RECIPE
Aish el Saray
Adapted by net @mubina_18

For simple syrup
1 cup sugar
1 tablespoon of orange blossom water
1 tablespoon rose water
1 tablespoon lemon juice
1 cup water

For custard
500 ml of milk
1 tin sweetened condensed milk
300 ml whipping cream
1-2 teaspoon rose water
1-2 teaspoon orange blossom water
5 tablespoon corn flour
1 teaspoon elaichi powder
½ cup dry coconut
Toasted bread rusk
Chopped pistachios for garnish

DIRECTIONS
Place the toasted bread rusks in a square dish.
For the syrup: Mix in sugar, water, lemon juice in a pan and heat in a medium heat. Once the sugar has melted add in the rose water and orange blossom water. Remove from flame. Allow to cool a little.
Pour in the syrup over the rusk and allow to soak. Then line another layer of rusk and pour in the syrup. Let all of it soak the syrup well.

For the custard
Mix the cornflour in about ½ cup of cold milk and mix well.
Combine together milk, cream, condensed milk,elaichi,coconut and corn flour mixture in a heavy bottom pan and heat it on medium heat. Keep stirring till it gets smooth and thick. Once it thickens add in the rose and orange blossom water.
Stir it a bit more till you get a "thick" pudding like pouring consistency.
Pour over the rusk. Sprinkle in the chopped pistachios.
Refrigerate for 5-6 hours or overnight.

NOTE=• The cream part of the pudding is soo yummy that you can make that alone as a pudding by omitting the rusk part. I used cake Rusks for this recipe but u can use any other rusks.

Orange blossom water:- take a ½ cup Luke warm water add orange peel.
Cover and keep aside for few hours. Then use it.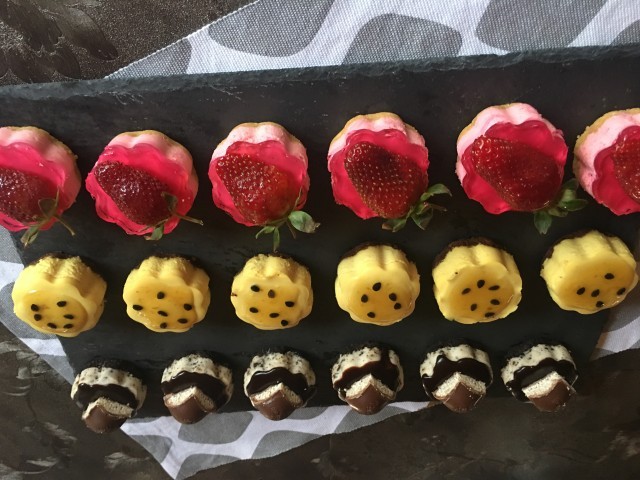 Mubina
MASTER CHEF
316
1.2M
376

Three lovely kids 👶🏻👲🏻👩🏻wonderful husband 💑 foodie n kitchen obsessed 🌺Instagram- @mubina_18 ...
Comments
Ordered By Newest
---
---
Suggest Recipes
You May Like