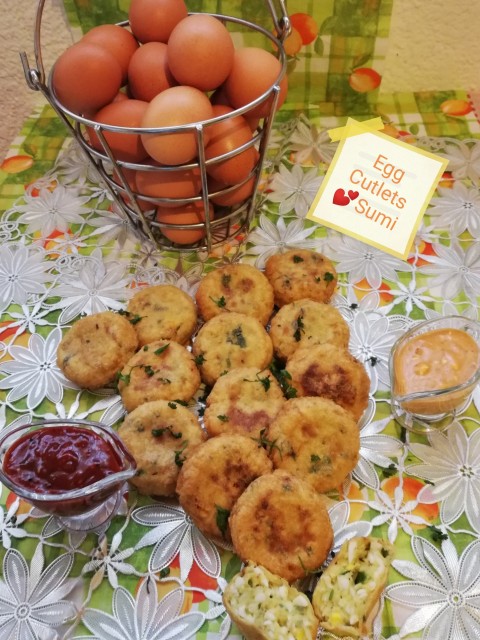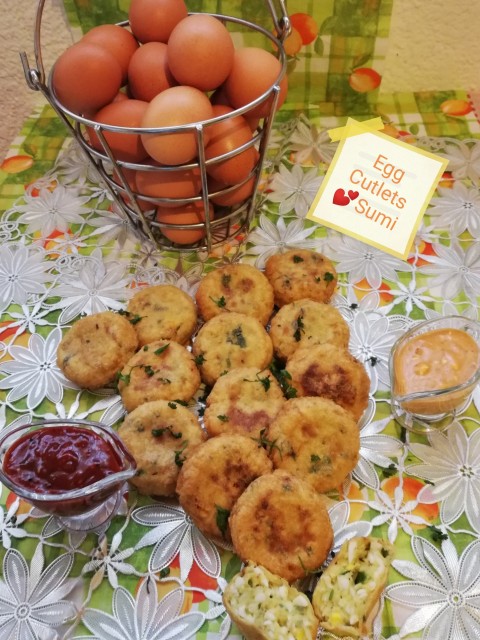 INGREDIENTS
Egg cutlets

Recipe from faiza's tea time delicacies

6 hard boiled eggs
¾ cup milk.
salt to taste
4 tablespoon flour
1 cup finely chopped onions
finely cut coriander
3 tablespoon clarified butter
green chillies to taste
pepper


METHOD
1. Grate hardboiled eggs & add chopped onion. leave aside
2. Heat butter in a frying pan & add flour. Braise until golden brown.
3. Add the milk & stir quickly.
4. Cook mixture till it gets thick like mash potatoes.
5. Remove from stove & add salt, pepper,green chillies & chopped coriander.
6. Mix with the grated eggs. For more into rounds & flatten.
7. Coat with flour & beaten eggs & fry like cutlets.
Comments ordered by Newest
---