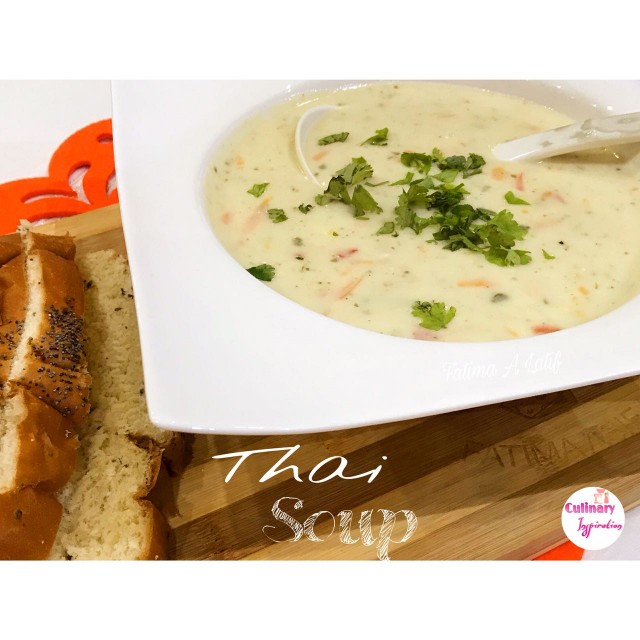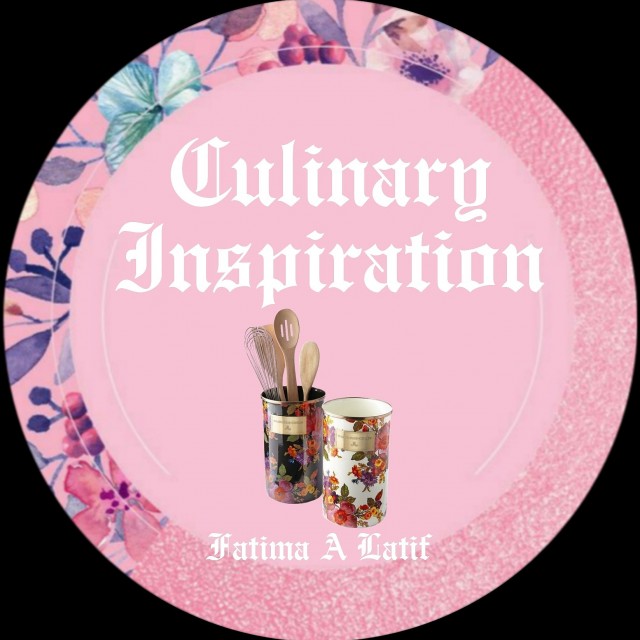 Fatima A Latif
Grand Master
So grateful to be sharing my world with you 💛
www.culinaryskillsbyfatima.wordpress.com
---

South Africa
Joined 10 years ago
---
@_culinaryinspiration_
RECIPE
THAI SOUP
Recipe credit: WhatsApp groupsPicture credit: Fatima A Latif@_culinaryinspiration_
Bismillah hir Rahman nir Raheem
1 onion 125g  chicken fillet1 carrot grated½ green and red pepper cubed2 teaspoon green chille/ garlic masala1 teaspoon salt2 tablespoon exotic thai spice1 teaspoon lemon pepper1 packet thick veg soup1 packet white onion soup1 tin coconut cream250 ml fresh cream1 cup milk
Method:1. Saute onion in ghee (Clarified butter)/oil.2. Add chicken, veg and spices.3. Mix soups in cold water and add.4. Add 4 cups of water and boil.5. Lastly add coconut cream, fresh cream and milk
I omitted the fresh cream.
POSTED ON
09 Jun 2018
WOULD YOU LIKE TO ?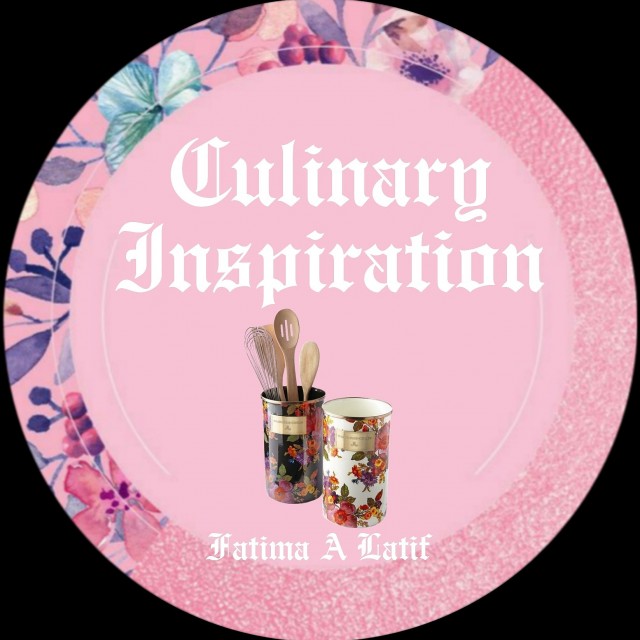 Fatima A Latif
Grand Master
So grateful to be sharing my world with you 💛
www.culinaryskillsbyfatima.wordpress.com
---

South Africa
Joined 10 years ago
---
@_culinaryinspiration_
COMMENTS
You May Also Like
Suggest Recipes