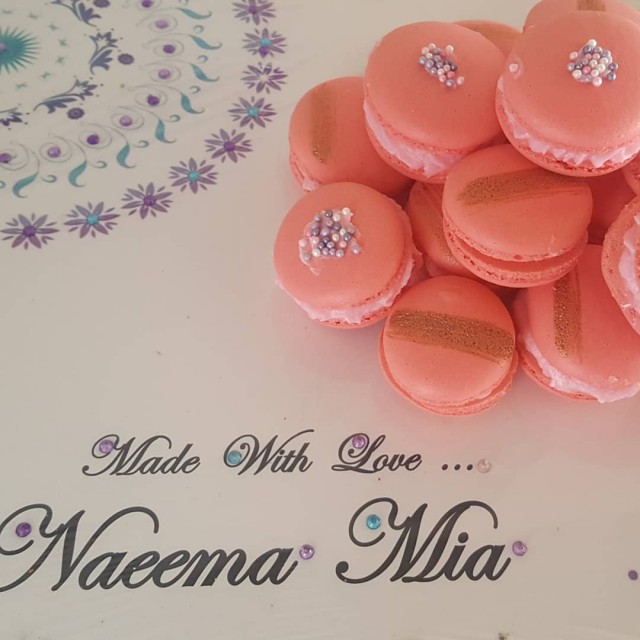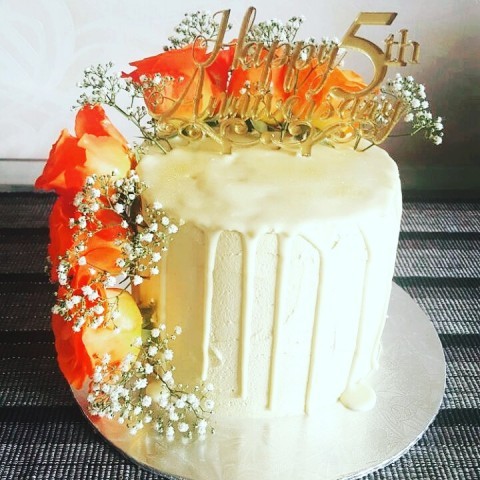 Naeema Mia
Master Chef
---

South Africa
Joined 6 years ago
---
@thedazzlingdishes
RECIPE
Macarons
By :Naeema Mia
Pic by : @naeema_mia
Recipe credits : unknown



½ cup ground almonds
1 cup icing sugar
-Process till very fine in food processor and sift
Seperately
2 large egg whites(room temp) -Beat till a little foamy then increase speed 2 high and gradually add 5 tablespoon castor sugar..little at a time.
-Beat till stiff peaks form
Now, fold dry ingredients into egg whites..first half, add colour and essence (optional),mix well, then add rest of dry ingredients.
-Using a spatula, fold in well
*V imp- mixture must not b too thick and lumpy, mix more till it thins a bit, like flowing lava, but not runny!
-Fill mixture in piping bag and cut hole. Pipe circles on baking sheet lined with baking paper or on mat
-Knock baking sheet 3-4 times on counter top to remove air bubbles and settle mixture
-Leave 2 stand 30-40 minutes till a skin forms.
-Bake at 150 for about 15 minutes
-Leave to cool
-Sandwich together with coloured buttercream icing, nutella or chocolate..

______________________________________

Strawberry cheesecake Filling:
Recipe by :@naeema_mia

125g butter
2 ½ - 3 cups icing sugar
125g cream cheese
1 teaspoon strawberry essence
Drop of pink gel color
2 tablespoon fresh cream

Method :
Beat butter, cream cheese, essence, color and cream until well incorporated. Sift icing sugar mix well. First add 2 and half cups. See consistency of frosting if it is too thin add the remaining half cup. Fill pipping bag and sandwich macarons decorate as desired.
POSTED ON
03 Jul 2018
WOULD YOU LIKE TO ?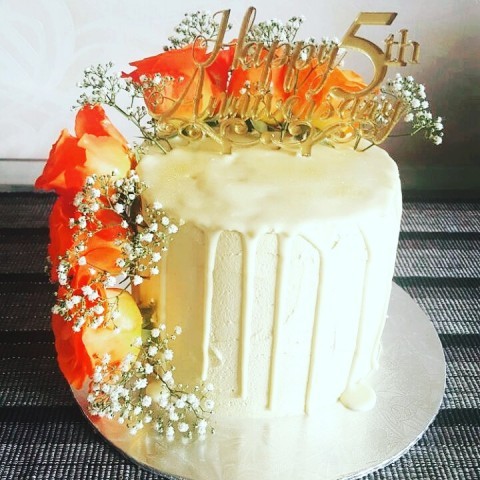 Naeema Mia
Master Chef
---

South Africa
Joined 6 years ago
---
@thedazzlingdishes
COMMENTS
You May Also Like
Suggest Recipes