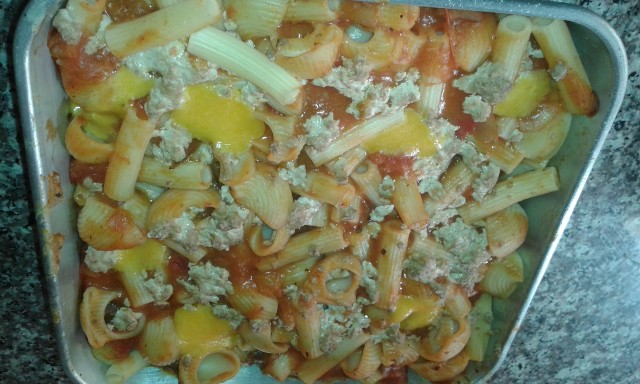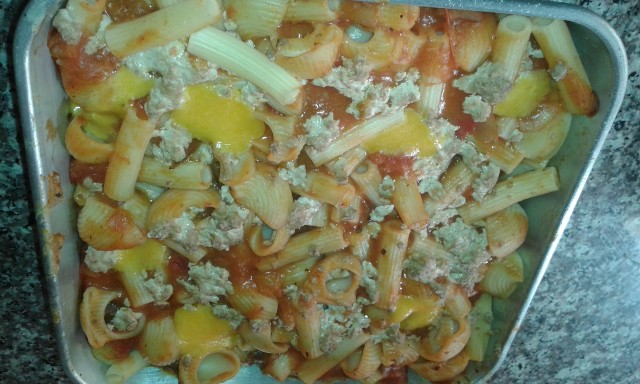 INGREDIENTS
Recipe: adapted from internetPhoto: my own
Macaroni of your choice1 bottle INA PAARMANS roast veg pasta sauceSliced jalapenosPhiladelphia cream cheeseVegetables of your choice (I used butternut,pepper and carrots)Cheddar cheese
METHOD
Cook veggies with a tablespoon of butter,and season with lemon pepper,add garlic and jalapenos. Cook until soft. Add the pasta sauce to veggies and mix well. Cook macaroni till soft,and mix well. Sprinkle with cheddar cheese and pop under grill till cheese bubbles. Adjust seasonings if necessary,pasta should be well coated,not very saucy.
INFO / TIPS / CREDITS
I substituted home made paneer for the cottage cheese.
Comments ordered by Newest
---