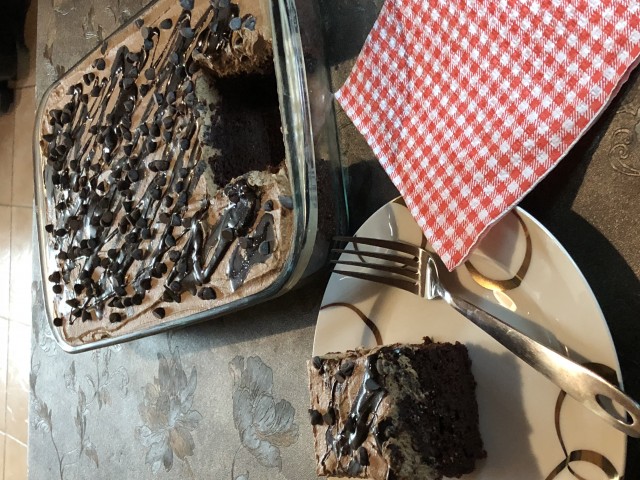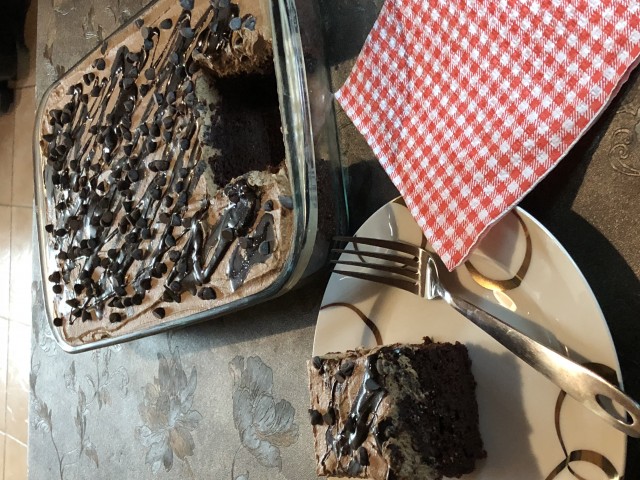 17
favs
0
coms
2.5K
views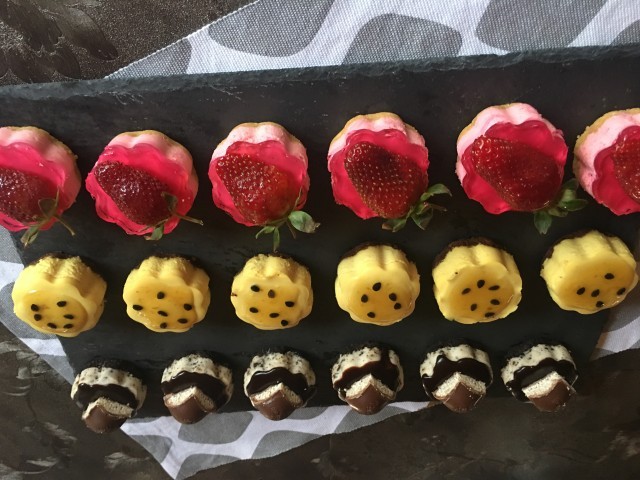 Mubina
MASTER CHEF
316
1.3M
418

Three lovely kids 👶🏻👲🏻👩🏻wonderful husband 💑 foodie n kitchen obsessed 🌺Instagram- @mubina_18 ...
Hot Chocolate Poke Cake
By Mubina
- MASTER CHEF
RECIPE
Hot chocolate poke cake Pic & made by :- @mubina_18Recipe:- unknown This recipe slightly adept by me.
¾ cups milk, warmed2 ½ tablespoon hot chocolate1 teaspoon coffee 1 box chocolate cake mix3 large eggs¾ cup light sour cream½ cup vegetable oil1 teaspoon vanilla extractPreheat oven to 180.C .In a microwave-safe bowl or mug, heat milk for 60-90 seconds until hot. Add hot chocolate & coffee. mix and whisk until powder is dissolved. Set aside.In a medium-sized bowl, combine cake mix, eggs, sour cream, vegetable oil and vanilla extract. Add mixed hot chocolate and coffee mixture.Beat on medium – high speed until all ingredients are well blended. Pour into a 9-inch by 13-inch pan and bake at 180.C for 20-24 minutes until cake is set. Test cake by inserting a toothpick into the center. If the toothpick comes out clean, the cake is done. Allow to cool for 20 minutes.While the cake is still warm, take the end of a wooden spoon or another round object and poke holes all over the top of your cake.Pour hot fudge sauce over top of cake so that hot fudge fills in the holes. Save a few tablespoons to drizzle on top. Allow the cake to completely cool.
Hot fudge sauce:-Ingredients:¾ cup semi-sweet chocolate chips¾ cup sugar⅛ teaspoon salt1 tablespoon butter1 cup heavy cream ½ teaspoon vanilla
Place chocolate chips in a glass bowl and melt chocolate by heating in microwave for 30 seconds, stirring and repeating until chocolate is melted.Transfer melted chocolate to a sauce pan over low heat and add butter, salt and sugar.Add the cream in small amounts, stirring constantly until desired consistency is reached.Continue to stir frequently until heated, but not boiling.Remove from heat and add vanilla.Refrigerate unused portion for up to 10 days.
For the topping:-1 ¾ cups heavy whipping cream4 tablespoon hot chocolate2 tablespoon cocoa powder 2-3 tablespoon icing sugar Place metal bowl and whisk in freezer for about 15 minutes so they are good and cold. Pour heavy whipping cream into mixing bowl and beat on high until bubbly. Add hot chocolate,cocoa powder and icing sugar. mix and continue to beat until stiff peaks form. Spread over cooled cake. Drizzle with any leftover hot fudge sauce. Cake must be refrigerated after adding the whipped cream.
Advertise Here
Want to see your advert here ? find out how to advertise with us.
Learn more.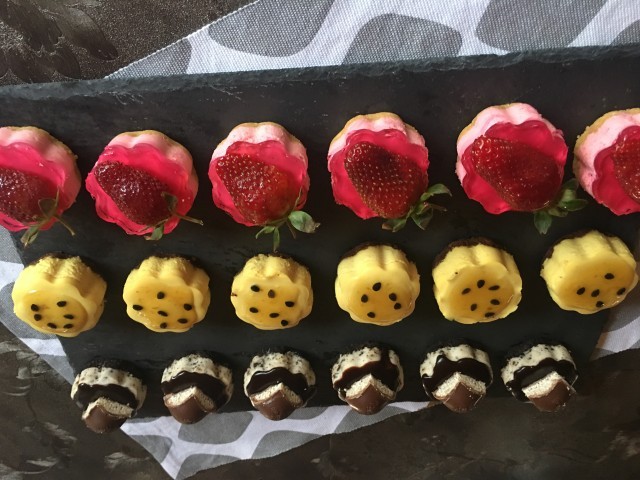 Mubina
MASTER CHEF
316
1.3M
418

Three lovely kids 👶🏻👲🏻👩🏻wonderful husband 💑 foodie n kitchen obsessed 🌺Instagram- @mubina_18 ...
Comments
Ordered By Newest
---
---
Suggest Recipes
You May Like
Hot Chocolate Poke Cake is part of the
Cakes
recipes category