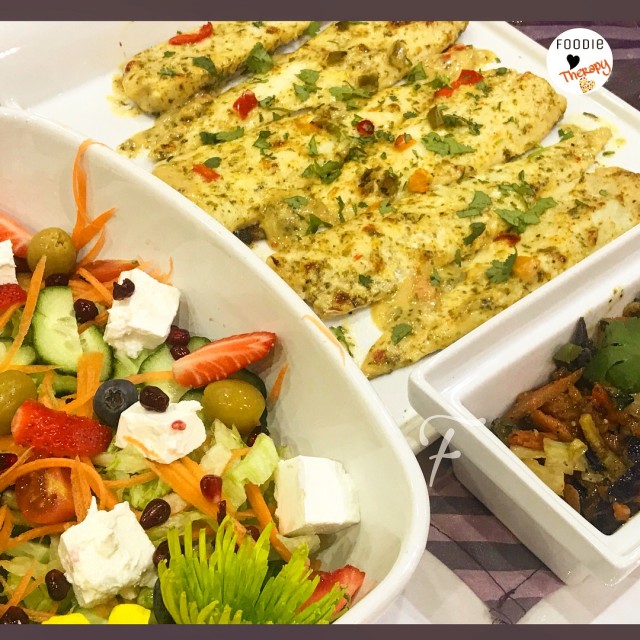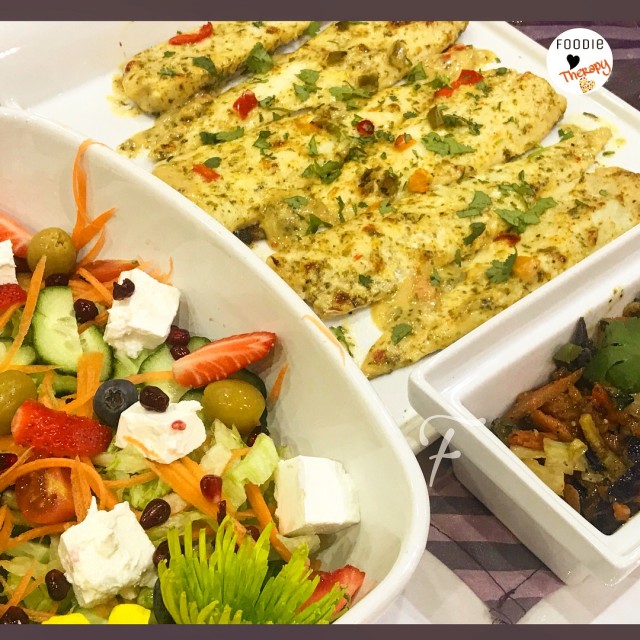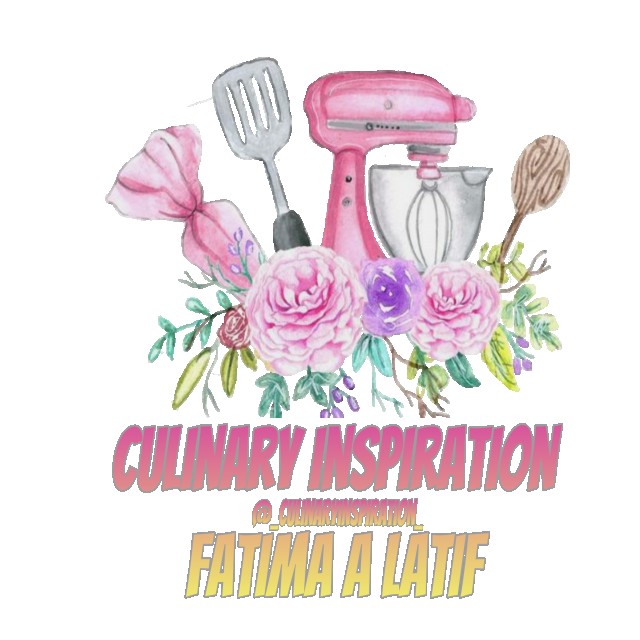 ---
Food blogger n Mom to 2 angels and a home executive with a passion for the kitchen and interior decor
www.culinaryskillsbyfatima.wordpress.com...
Joined 7 years ago
Fatima A Latif's profile
RECIPE
Recipe & Picture credit:Fatima A Latif @foodie_therapy_by_f
1 box petite hake fillets3 tablespoons mayonnaise lite2 tablespoons Cape Recipe creamy red jalapeño sauce 2 tablespoons lemon juice 🍋2 tablespoons low fat milk1 teaspoon grounded green chilli 1 teaspoon freshly ground coriander leaves ½ teaspoon lemon pepper½ teaspoon Ina Parmans fish spiceAromat (a South African Spice)2 tablespoons olive oil
Mix all ingredients together is a dish
Wash fish and gently pat dry.Pour marinate over fishChop coloured peppers Put some over fish
Bake in oven @ 180C
Serve with salad & stir fry
---Stir fry Recipe
Recipe & Picture credit:Fatima A Latif@foodie_therapy_by_f
Bismillah hir Rahman nir Raheem
I used a fresh stir fry from Pick and Pay with cabbage, baby spinach, peppers, carrots & marrows.
In a wok pan, add a drizzle of olive oil, add stir fry. Season with lemon pepper, Ina Parman veg spice & Aromat (a South African Spice). Add freshly ground coriander leaves and grounded green chilli. Serve as a side.
Comments ordered by Newest
---