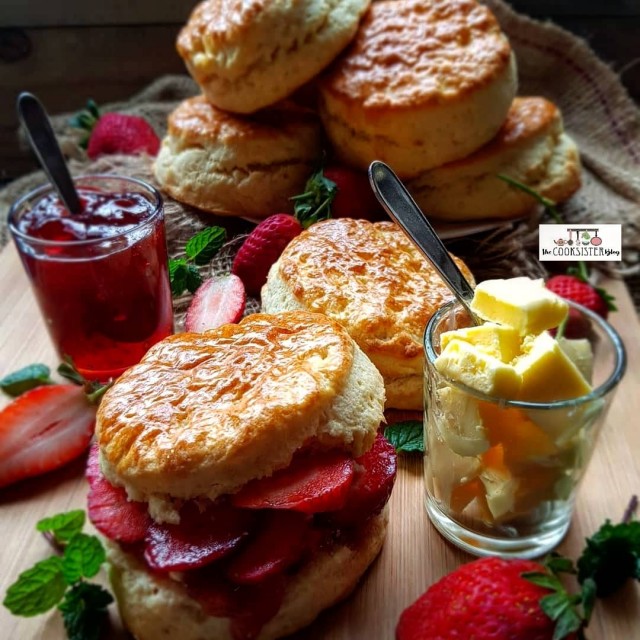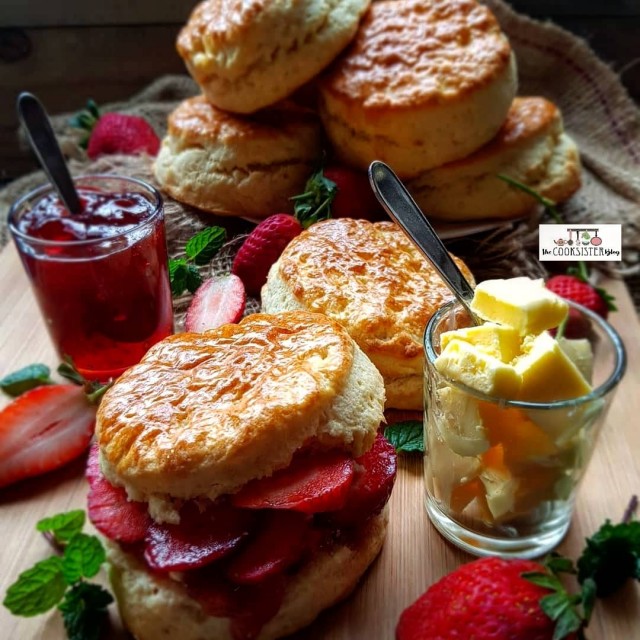 5
favs
0
coms
2.8K
views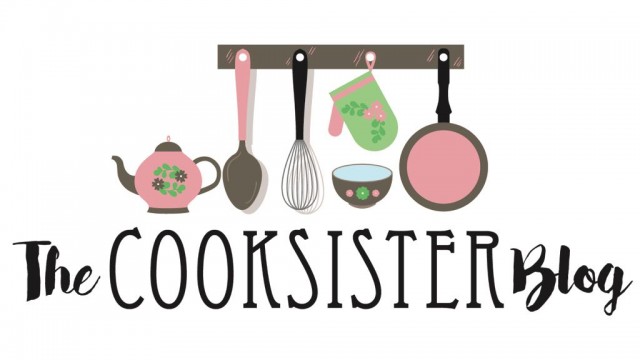 Thecooksisterblog
KITCHEN FUNDI
99
508.1K
267

Blogger • Food stylist and photography...
INGREDIENTS
Recipe credit : Old family recipeInstagram : @thecooksisterblog

Ingredients :
2 cups fresh cream
1 cup sourmilk
2 eggs
¾ cup castor sugar
1 teaspoon salt
4 cups self raising flour
2 teaspoon baking powder
200g butter (melted)
METHOD
Whisk together fresh cream, egg, sourmilk, sugar and salt except butter. Add in baking powder. Add half the self raising flour and melted butter, mix with a wooden spoon or spatula lightly. Add in rest of the self raising flour. Combine lightly by hand.
Add more flour if needed
Flatten dough with light hands and cut as desired. Place on a greased oven tray and brush scones with egg. Bake in a pre heated oven on 180 degrees till golden.
Advertise Here
Want to see your advert here ? find out how to advertise with us.
Learn more.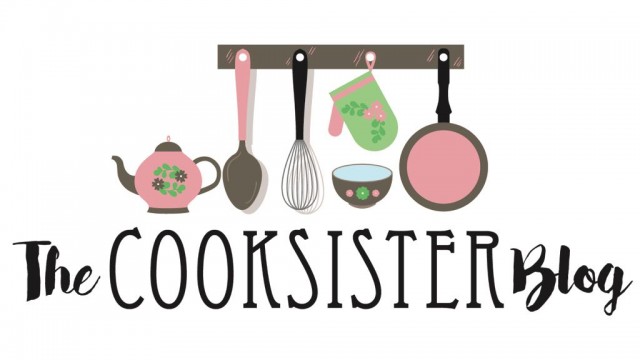 Thecooksisterblog
KITCHEN FUNDI
99
508.1K
267

Blogger • Food stylist and photography...
Comments
Ordered By Newest
---
---
Suggest Recipes
You May Like