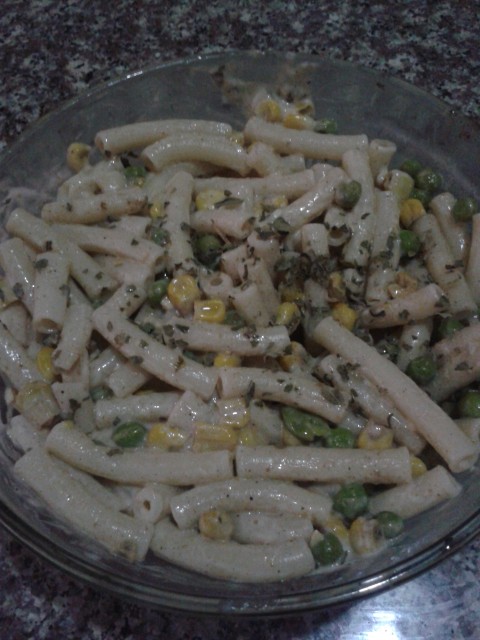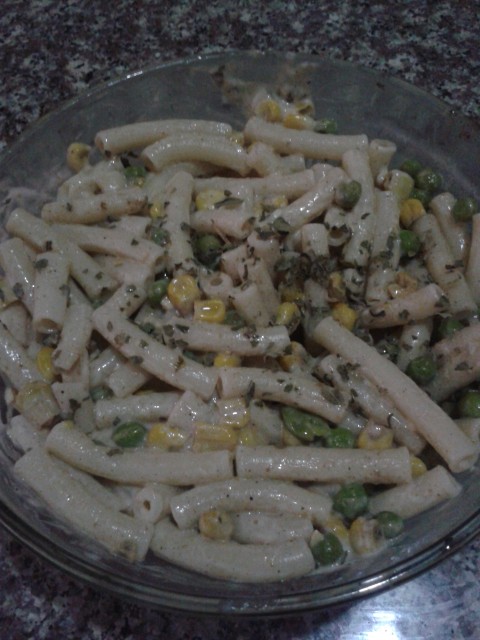 9
favs
0
coms
2.3K
views
INGREDIENTS
Boiled pasta of your choice (drain and set aside)Cooked frozen cornCooked frozen peasBlack pepper powderLemon pepperMayonnaise Red pepper (optional)Dried mixed herbs
METHOD
Combine pasta,corn and peas in a bowl. Add mayonnaise according to your taste (I found that enough to coat the pasta was suitable) Add diced red pepper for colour and extra flavour-although I omitted this.. Season with black pepper,lemon pepper and adjust seasoning if necessary. Garnish with mixed herbs.Serve warm or cold.
INFO & TIPS
I didnt add salt to season,as this is in the mayonnaise,also salt used to cook pasta.

I thought of this recipe when I was invited to a braai and needed to whip something up with what I had in my pantry! This recipe received compliments and is a good-stand-by..
Comments
Ordered By Newest
---
---
Suggest Recipes
You May Like
Easy And Simple Pasta Salad is part of the
Salads, Healthy, Light Meals
recipes category
TAGS
and
easy
fathima
halaal
pasta
recipe
salad
simple
suleman