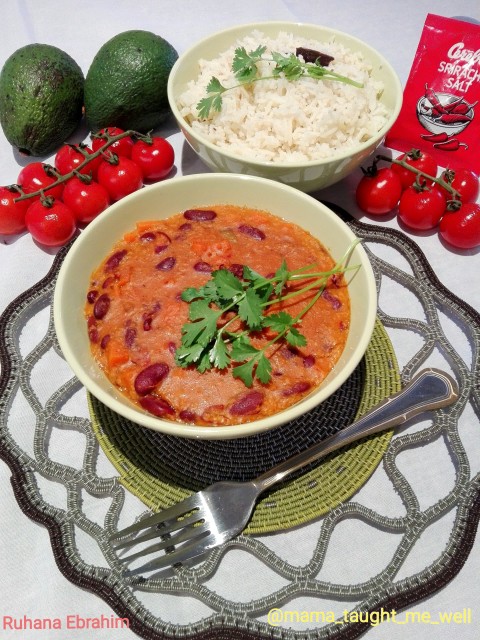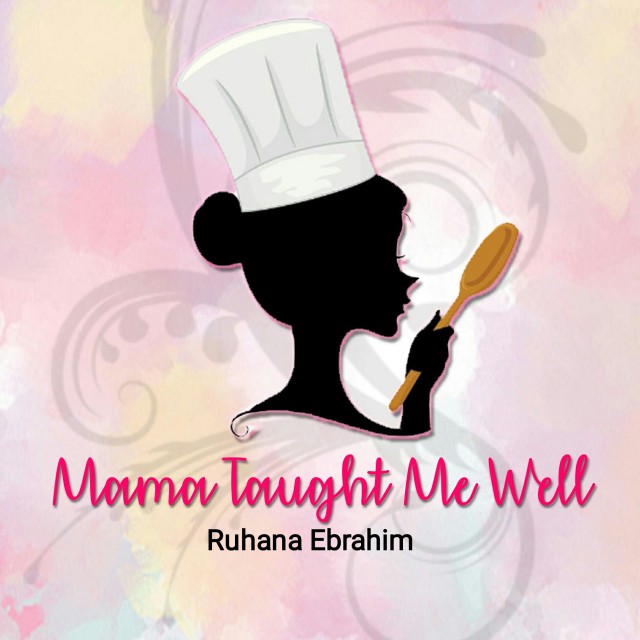 Ruhana Ebrahim
Grand Master
Interior Decorator.
Foodie!
Food styling.
Fusion Cooking.
Recreational baker.
Food Author of "Oh My Cupcakes!"
Mum and wife.
(Another 2 books on the way Insha Allah!)
---

South Africa
Joined 6 years ago
---
@mama_taught_me_well
RECIPE
Chilli Con Carne
Rec cred: Ruhana EbrahimPic cred: @mama_taught_me_well
Ingredients:Rice-2 cups basmati rice1 onion (sliced)2 tablespoon oil1 cinnamon stick4 cups water1 teaspoon rough salt
Chilli-2 onions (sliced)4 tablespoon oil1 tablespoon garlic paste2 medium carrots2 sticks celery1 red pepper2 cinnamon sticks1 tablespoon red ginger garlic masala1 teaspoon chilli powder2 teaspoon dhana jeeroo powderPinch turmeric powder1 teaspoon salt1 teaspoon mustard powder1 tablespoon brown vinegar500g beef mince4 tomatoes (liquidized)1 small sachet tomato paste1 x 400 g tin of red kidney beans½ a bunch of fresh coriander (some reserved)Lime juicePlain yoghurt
Method:Rice-1. Chop and braise onion in oil and cinnamon.2. When translucent, add water and salt. 3. Cover pot and bring to boil.4. Add rinsed rice and cook on medium heat covered, stirring twice inbetween.5. When water is ¾ evaporated, drop stove to lowest heat, and allow rice to fluff up.
Chilli-1. Finely chop onions, carrots and celery.2. Heat 2 tablespoon oil in a large pan on a medium heat, add half the onion, add all of carrots and celery, and saute till onion in translucent.3. Add garlic, saute for a minute, then add red pepper. Cook till softened. Leave aside.4. In a thick based pot, heat remainder oil and add remainder onion with cinnamon sticks and saute till golden.5. Add masala and spices and vinegar and braise till fragrant. 6. Add beef mince, mix well and brown the mince.7. Add 1 cup water and cook till no water remains.8. Add veg to mince, along with tomatoes and paste. 9. Cook till ¾ way reduced. 10. Drain and rinse kidney beans, and add to pot.11. Cook till tomato has thickened. 12. Add lime juice and chopped coriander and mix in. 13. Serve with fluffy rice or crusty bread with yoghurt, guacamole/salsa. 14. Sprinkle over the reserved coriander for garnish.
POSTED ON
16 Oct 2018
WOULD YOU LIKE TO ?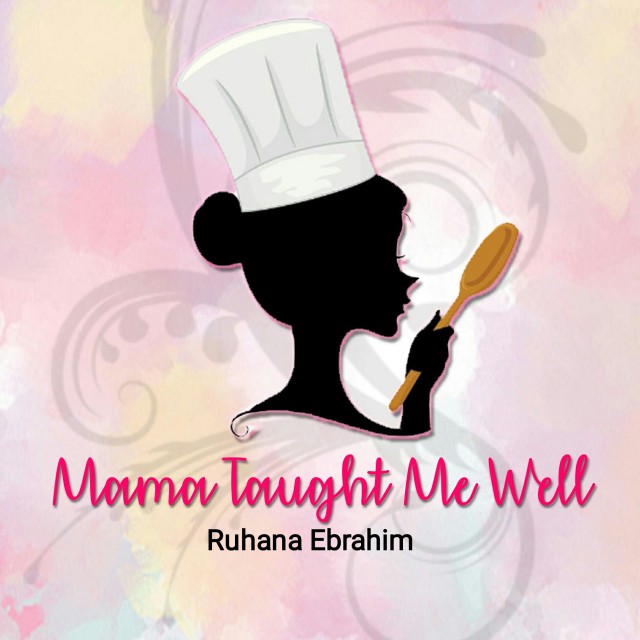 Ruhana Ebrahim
Grand Master
Interior Decorator.
Foodie!
Food styling.
Fusion Cooking.
Recreational baker.
Food Author of "Oh My Cupcakes!"
Mum and wife.
(Another 2 books on the way Insha Allah!)
---

South Africa
Joined 6 years ago
---
@mama_taught_me_well
COMMENTS
You May Also Like
Suggest Recipes