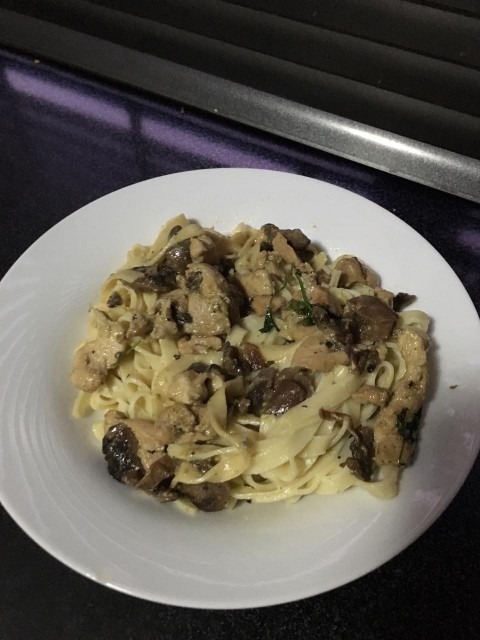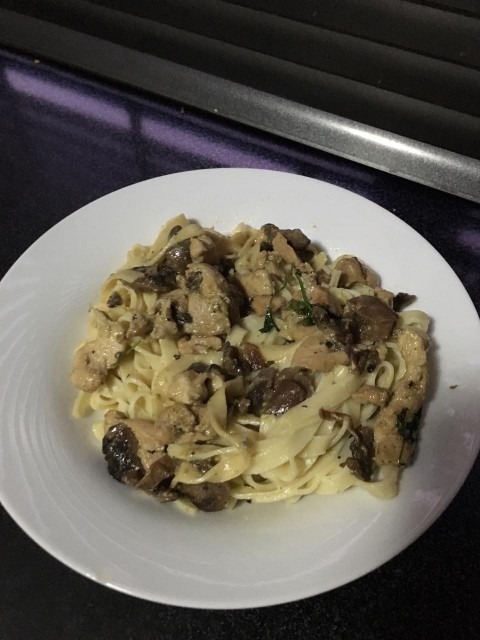 INGREDIENTS
1 packet Woolworths Fettuccine fresh pasta (any type can be used)Chicken fillet stripsMushrooms slicedGreen peppers slicedGround green chilliesOlive oilCrushed garlicSaltGround black pepperDrizzle of fresh cream (optional)Fresh herbs to garnish
METHOD
Cook pasta as per instructions. Sauté the chicken strips in the olive oil (use generously)and garlic until browned. Add the sliced mushrooms and green peppers and brown. Season with salt, black pepper and green chillies. Stir in the cooked pasta. Simmer. Add the fresh cream before serving (optional) and drizzle olive oil. Garnish with herbs and serve.
INFO / TIPS / CREDITS
Any sauce can be used with this pasta. Fresh pasta has a silky smooth texture and is soft but holds its shape.
Comments ordered by Newest
---