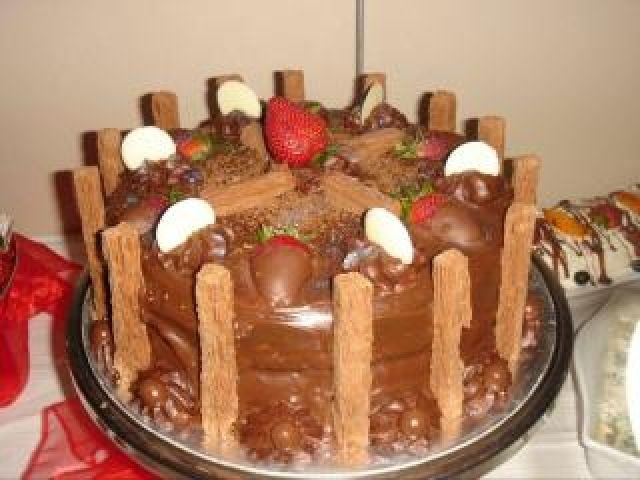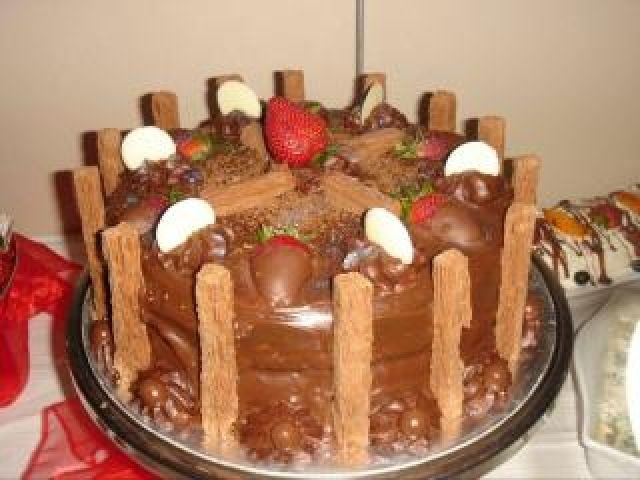 INGREDIENTS
1 ¾ cup cake flour
2 cups sugar
¾ cup cocoa
1 ½ teaspoon baking powder
1 ½ teaspoon bicarb
1 teaspoon
salt
***********************
2 eggs
½ cup oil
1 cup milk
1 teaspoon vanilla essence
***********************
1 cup boiling water
METHOD
Preheat oven at 180 degrees

Step 1
Add all dry ingredients in bowl and mix

Step 2
Add all wet ingredients (besides the hot
water) to
the dry ingredients and mix together.

Step 3
Add hot water and stir into mix

Grease your cake tin, bake for 30 minutes.

When cooled, decorate as desired
INFO & TIPS
I normally double the load as I make big
round
chocolate cakes and big square cakes, so
you can
estimate how much of the mix you need -
single or
double load. But if you double, then
obviously has to stay in the oven for a
longer baking time. Also used for
cupcakes. You wont want to use another
chocolate cake recipe after this.
Comments ordered by Newest
---