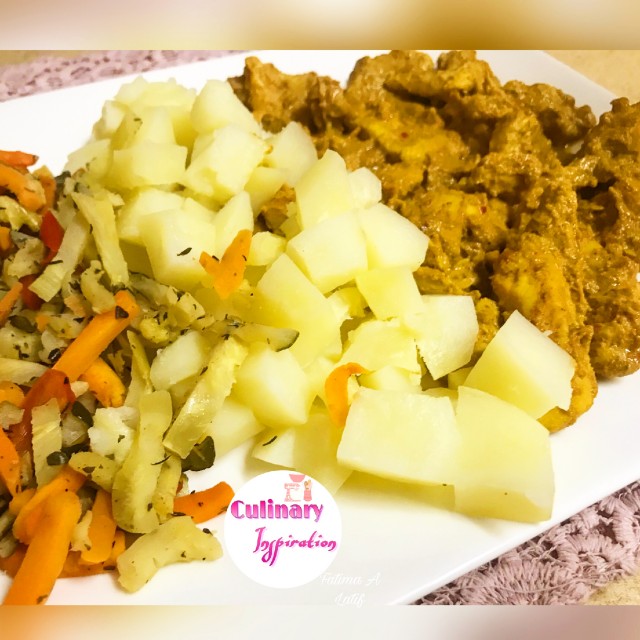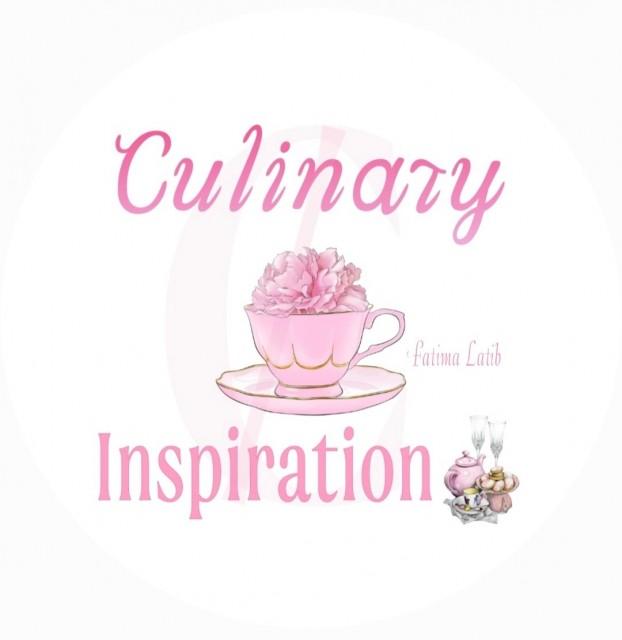 Fatima Latib
Grand Master
So grateful to be sharing my world with you 💛
www.culinaryskillsbyfatima.wordpress.com
---

South Africa
Joined 10 years ago
---
@_culinaryinspiration_
RECIPE
Chicken peri peri strips WAHiDA DPic credit: Fatima A Latif@_culinaryinspiration_ Recipe credit:wd📝
Bismillah hir Rahman nir Raheem 500g chicken fillets(Cut into strips)
1 tablespoon chilli paste1 teaspoon crushed dhana (coriander powder)1 teaspoon crushed jeeru (cumin) (cumin powder)¼ teaspoon arad (Turmeric) (tumeric)1 tablespoon yogurt2 tablespoons lemon juice1 tablespoon tomato pureeSalt to taste
Saute marinated chicken strips in butter until done, add cubed boiled potato...and garnish with dhania (coriander)
Stir fried veggies🥕🥦🌽🌶Saute Hawaiian mix vegetables in butter and pepper ,adding little lemon juice ..lastly add salt and herbs to season.
Cous cousBraised mint and coriander in coconut oil with aniseed and mixed in..garnished with a sprig of mint😉👌BoN APPETITE!!
POSTED ON
29 Jan 2019
WOULD YOU LIKE TO ?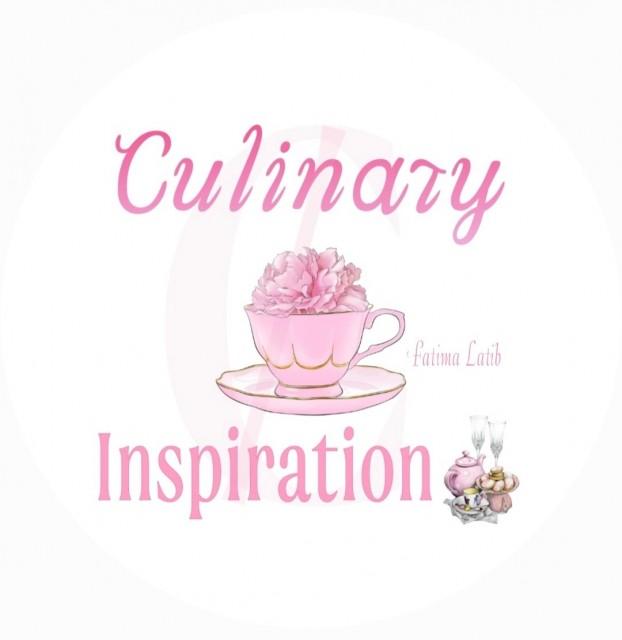 Fatima Latib
Grand Master
So grateful to be sharing my world with you 💛
www.culinaryskillsbyfatima.wordpress.com
---

South Africa
Joined 10 years ago
---
@_culinaryinspiration_
COMMENTS
You May Also Like
Suggest Recipes