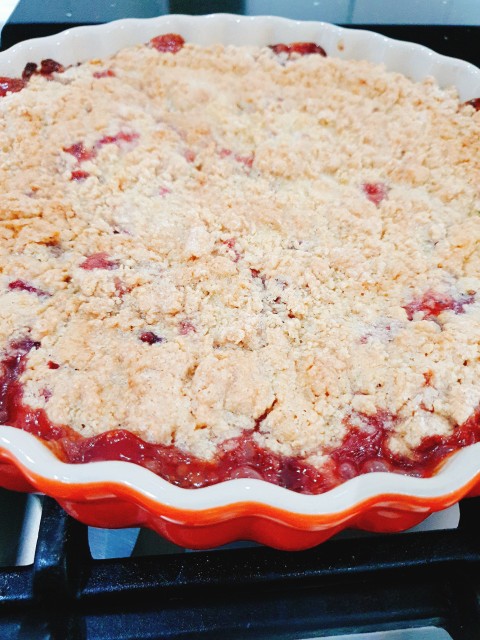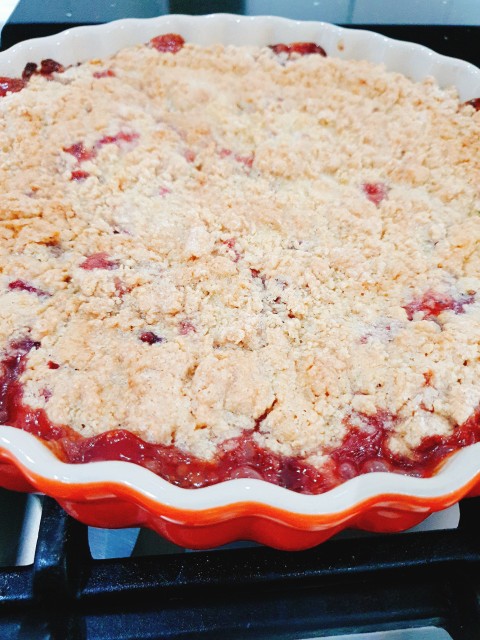 2
favs
0
coms
670
views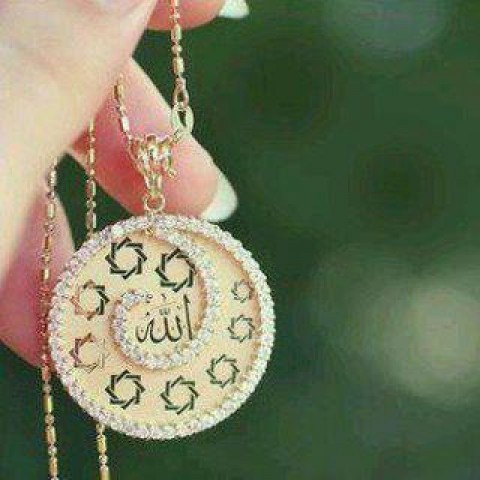 Fatima Noor Chand
KITCHEN HAND
6
8,456
14
Mum of 3 amazing Children❤💙 my bff's for life....
INGREDIENTS
PLUM CRUMBLE
7 - 8 plums, peeled, pitted and sliced½ cup brown sugar3 tablespoon flour1 teaspoon ground cinnamon
For the crumble
1 cup cake flour1 teaspoon ground cinnamon½ teaspoon cardamom 1 cup sugar1 teaspoon baking powder¼ teaspoon ground nutmeg1 large egg, lightly beaten½ cup butter, melted
METHOD
Plum Method
In a large bowl, combine the plums, brown sugar, 3 tablespoon cake flour and cinnamon. Spoon into a greased. baking dish.
Crumble Method
In a small bowl, combine the sugar, baking powder, nutmeg, cardamom and cake flour. Add egg; stir with a fork until crumbly. Sprinkle over plum mixture. Drizzle melted butter.
Bake at 180° for 40-45 minutes or until plums are tender and top is golden brown. Cool for 10 minutes before serving. Serve warm with Ice cream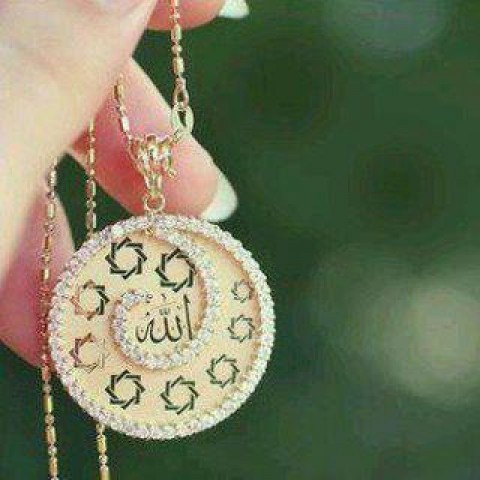 Fatima Noor Chand
KITCHEN HAND
6
8,456
14
Mum of 3 amazing Children❤💙 my bff's for life....
Comments
Ordered By Newest
---
Suggest Recipes
You May Like
Plum Crumble is part of the
Desserts, Sweet Meats
recipes category
TAGS
chand
crumble
fatima
halaal
noor
plum
recipe