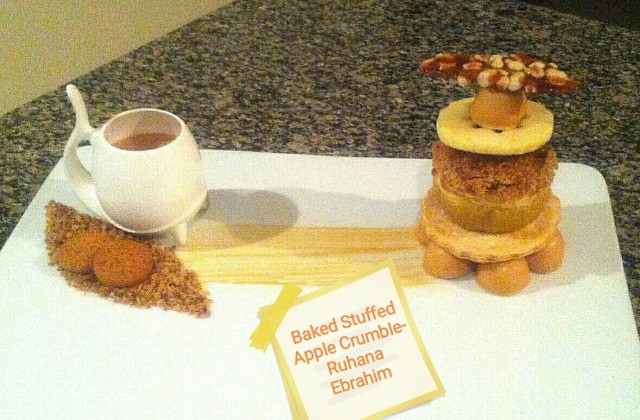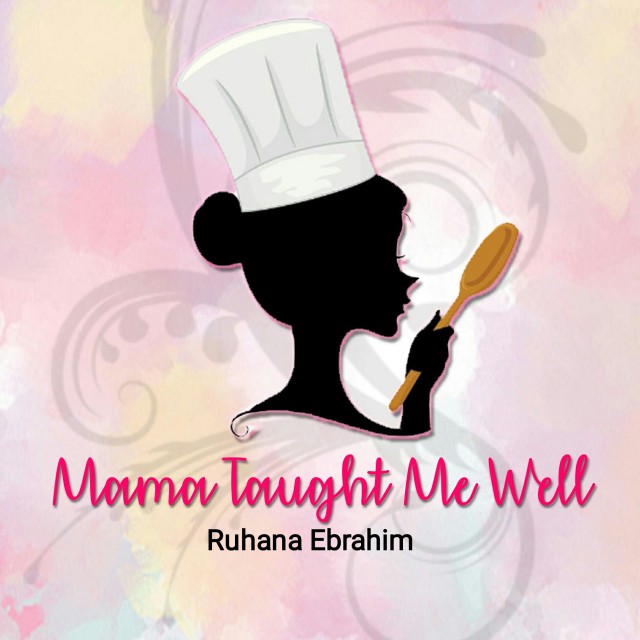 Ruhana Ebrahim
Grand Master
Interior Decorator.
Foodie!
Food styling.
Fusion Cooking.
Recreational baker.
Food Author of "Oh My Cupcakes!"
Mum and wife.
(Another 2 books on the way Insha Allah!)
---

South Africa
Joined 6 years ago
---
@mama_taught_me_well
RECIPE
Baked Stuffed Apple Crumble

Rec cred: Ruhana Ebrahim
Pic cred: @mama_taught_me_well

Ingredients:
4 Pink Lady apples
½ cup rolled oats
¼ cup flour
¼ cup brown sugar
1 teaspoon cinnamon powder
¼ teaspoon ginger powder
2 tablespoon sliced almonds
60g butter (chopped in small pieces)

To serve-
Vanilla ice-cream
Butterscotch sauce

Method:
1. Preheat oven to 180degC.
2. Use a small sharp knife to trim a very small part from the top of each apple.
3. Use an apple corer to remove the core from each apple.
3. Place the apples in a ceramic baking dish.
4. Place the oats, flour, sugar and cinnamon in a small bowl.
5. Rub the butter into the oats mixture.
6. Spoon the mixture evenly into each apple.
7. Sprinkle any extra crumble mixture over the top of each apple.
8. Bake for 40-45 minutes or until apples are tender.
9. When apples are done, drizzle with the butterscotch sauce and serve immediately with the vanilla ice-cream.
10. I served additionally with cored mini apples dipped in caramel chocolate, peanut brittle, dried apple discs & mini ginger snaps.
POSTED ON
22 Jan 2018
WOULD YOU LIKE TO ?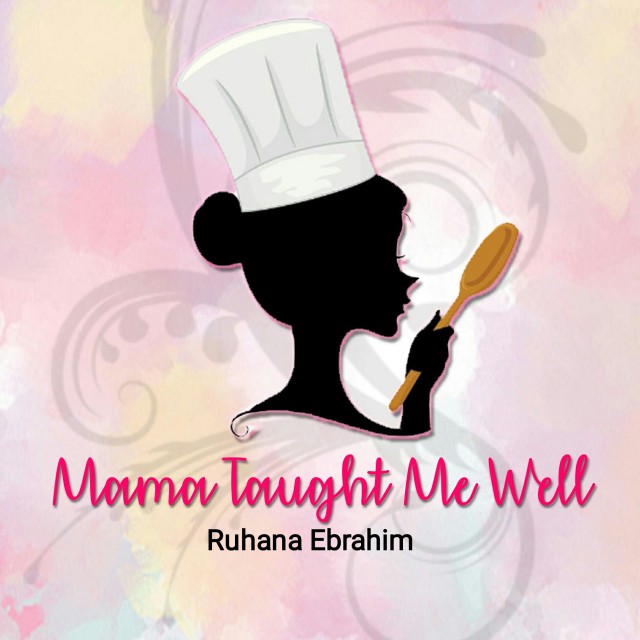 Ruhana Ebrahim
Grand Master
Interior Decorator.
Foodie!
Food styling.
Fusion Cooking.
Recreational baker.
Food Author of "Oh My Cupcakes!"
Mum and wife.
(Another 2 books on the way Insha Allah!)
---

South Africa
Joined 6 years ago
---
@mama_taught_me_well
COMMENTS
You May Also Like
Suggest Recipes