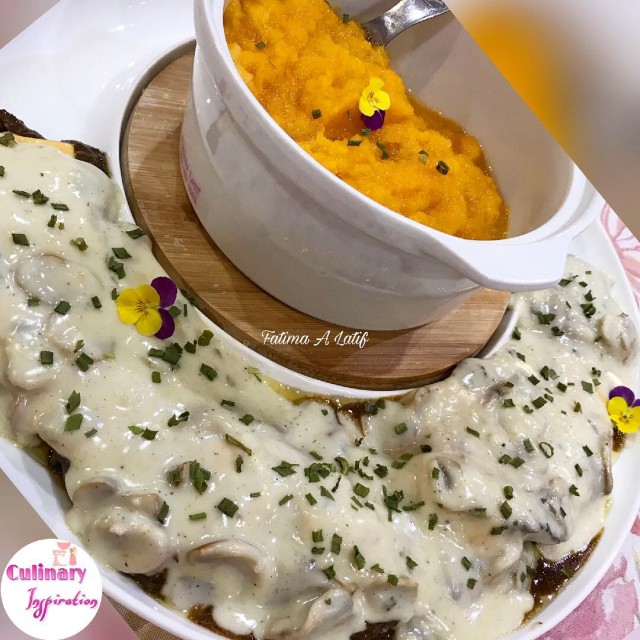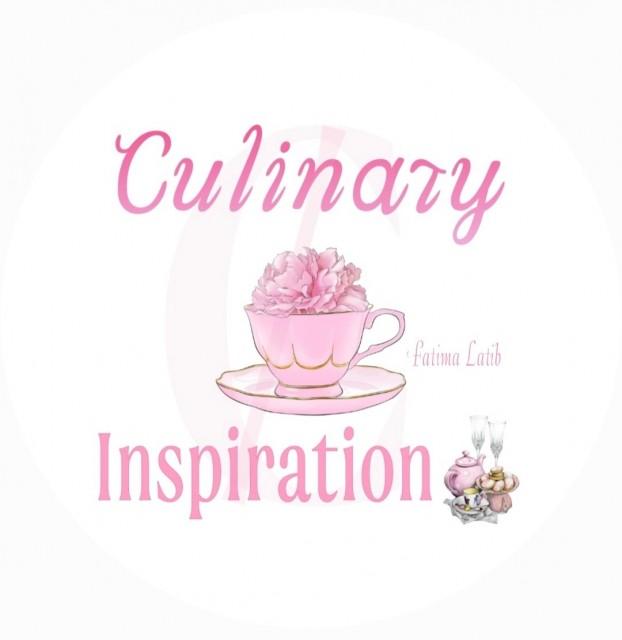 Fatima Latib
Grand Master
So grateful to be sharing my world with you 💛
www.culinaryskillsbyfatima.wordpress.com
---

South Africa
Joined 11 years ago
---
@_culinaryinspiration_
CREDITS
Reciep & Picture credit: Fatima A Latif
@_culinaryinspiration_
Bismillah hir Rahman nir Raheem


RECIPE
1kg steak cut into blocks, washed and drained ½ teaspoon salt½ teaspoon Pepper½ teaspoon lemon pepper½ teaspoon Aromat (a South African Spice)¼ teaspoon garlic flakes½ teaspoon barbecue spice½ teaspoon Steak and chops spice 2 tablespoons Worcester sauce2 tablespoons nandos pepper sauce1 teaspoon ground green chillies
Cook in butter. Add water as necessary. I cooked in pressure cooker for 20 minutes.
Slice mushrooms and sauté in a little butter. Season with salt & pepper. Once mushrooms are soft add in 2 teaspoons butter, 1 cup milk and 2 tablespoons corn flour. Keep whisking till smooth. Season with Aromat (a South African Spice). If it's too thick add in milk. Sauce can be made separately and then added to mushrooms.
When serving heat steaks till it's sizzling. Serve steaks on a platter. Top with cheese slices and mushroom 🍄 sauce. Sauce must be really hot so cheese melts. Serve with butternut.
Butternut
Fatima A Latif
2 butternuts peeled and cubed. Steam till soft. Add 2 teaspoons butter, sugar to taste and a dash of milk. Mash. Mix well. Serve with steak.
POSTED ON
06 Feb 2019
WOULD YOU LIKE TO ?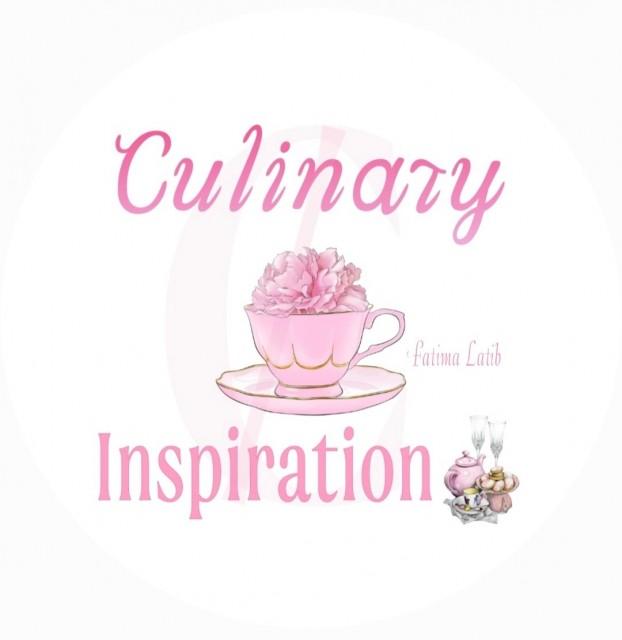 Fatima Latib
Grand Master
So grateful to be sharing my world with you 💛
www.culinaryskillsbyfatima.wordpress.com
---

South Africa
Joined 11 years ago
---
@_culinaryinspiration_
COMMENTS
You May Also Like
Suggest Recipes