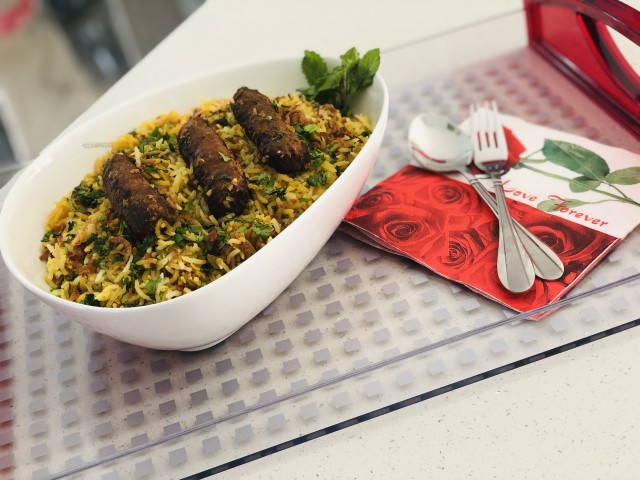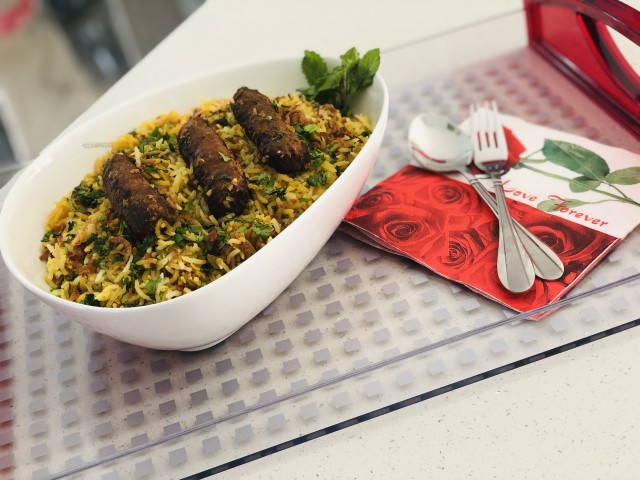 16
favs
0
coms
2.6K
views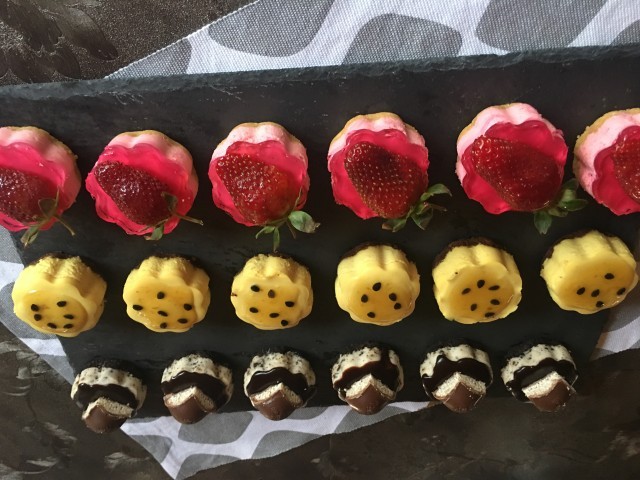 Mubina
MASTER CHEF
316
1.4M
435

Three lovely kids 👶🏻👲🏻👩🏻wonderful husband 💑 foodie n kitchen obsessed 🌺Instagram- @mubina_18 ...
Mutton Seekh Kabab Biryani
By Mubina
- MASTER CHEF
CREDITS
INGREDIENTS
For Seekh Kabab:500-800 grm mutton mince with fat1 egg2 slices of bread2 tablespoon lemon juice4 tablespoon melted butter for basting2 teaspoon salt
For Seekh Kabab Masala: ½ cup chopped onion2 green chilies chopped½ cup chopped coriander 1 teaspoon Shan seekh kabab masala ¼ cup mint leaves1 tablespoon chopped garlic1 tablespoon chopped ginger1 tablespoon red chili powder1-½ teaspoon garam masala powderGrind all ingredients together.
For Biryani Masala:2 onion sliced and fried 2 tomatoes puréed 4 green chilies¼ cup chopped mint leaves1 tablespoon ginger & garlic paste1 tablespoon red chili powder2 tablespoon dhana powder1 teaspoon cumin powder¼ teaspoon haldi ½ cup yogurt½ teaspoon garam masala powder1 tablespoon lemon juice1 cup chopped coriander 2 inch piece of cinnamon stick3 cloves3 green cardamom2 bay leaves
For cooking rice:4 cups basmati biryani rice2 bay leaves1 inch stick of cinnamon5 green cardamom5 teaspoon salt2 tablespoon milkRose water Kewda water
For dum cooking:1 cup fried onion1 cup chopped coriander l¼ cup milkPinch of yellow color1 teaspoon garam masala2 teaspoon jeera


METHOD
Prepare Seekh Kabab: In a chopper add mince,egg, bread slices, lemon juice, salt and seekh kabab masala paste. Grind everything together till you get a smooth mince mixture.Keep in fridge for 1 hour. Take a handful of mince mixture and shape it into a seekh kabab. Heat oil in a grill pan and cook the kababs. Cover and cook the kababs for 10 minutes Brush some melted on the kababs while they are cooking to keep them moist.
To prepare biryani masala:- Heat oil in a pan and add all the whole spices. Add 2 onions chopped and fry till light golden, along with 4 green chilies. Add 1 tablespoon ginger & garlic paste and fry 1 minutes. add 2 tomatoes purée and cook Now add all the spice powders like haldi,red chili powder, dhana and cumin powder. Cook on low flame for 5 minutes. Then add yogurt, garam masala and fresh coriander. Place the lid and cook for another 5 minutes. Place seekh kababs into the gravy and cook for another 10 minutes on medium heat. Now give coal dum. Cover with a lid. Leave it covered for 15 to 20 minutes.
To prepare rice: -Wash the rice and soak for 30 minutes. Take water in a pot. Bring to a boil and add bay leaves, cinnamon stick, cardamom,salt. Add the soaked rice and cook. Drain the rice and set aside.
Final assembling of the biryani & dum cooking: In a pot. add all the seekh kabab gravy as the first layer. Spread half of the cooked rice and sprinkle with the few drops of milk,rose water,kewda water and colour mixture. Sprinkle a handful of coriander leaves and fried onion along with pinch of garam masala and jeera. Repeat the step 2 with rest of the rice. Pour some ghee (Clarified butter) over the rice and cover the pot with a foil and a tight lid.Cook on medium heat for 5 minutes. Then on slow heat for until done completely. Serve hot with raita and kachumbar. Enjoy 😊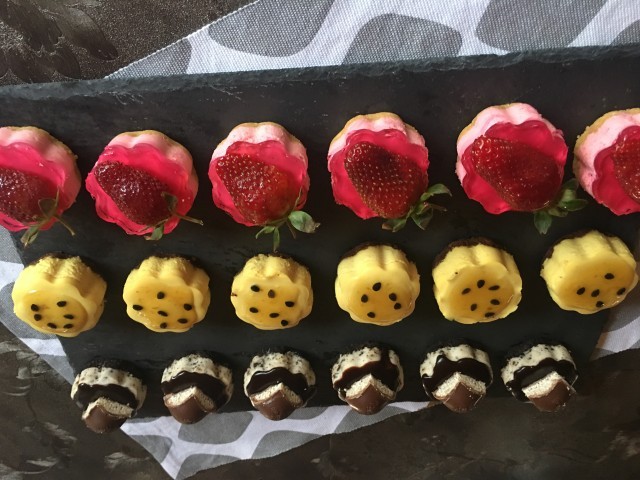 Mubina
MASTER CHEF
316
1.4M
435

Three lovely kids 👶🏻👲🏻👩🏻wonderful husband 💑 foodie n kitchen obsessed 🌺Instagram- @mubina_18 ...
Comments
Ordered By Newest
---
---
Suggest Recipes
You May Like
Mutton Seekh Kabab Biryani is part of the
Rice Dishes
recipes category