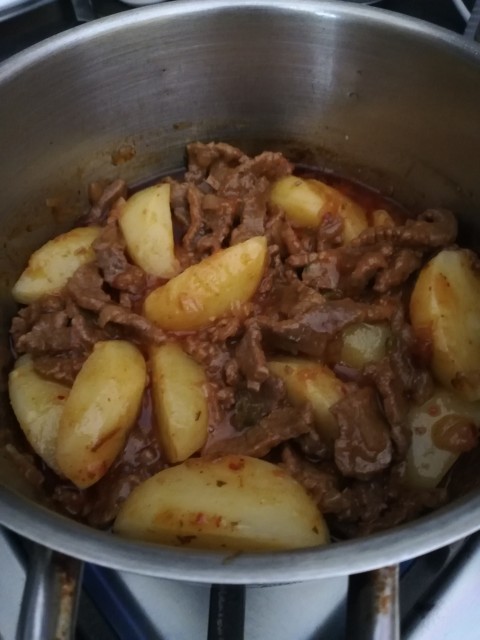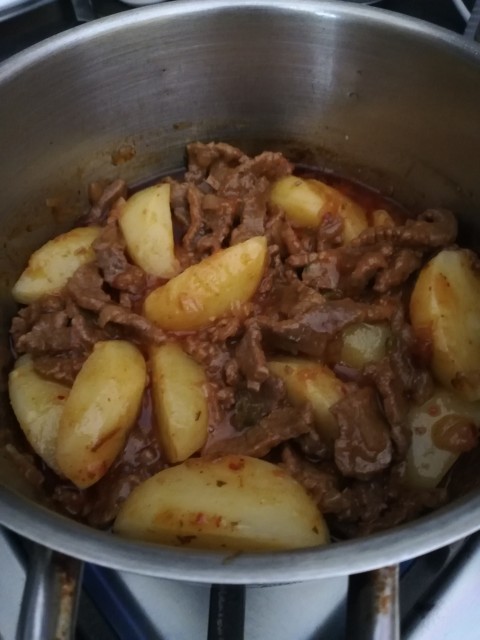 25
favs
0
coms
2.7K
views
INGREDIENTS
8 Steak fillets, cut into strips 7 large potatoes, precooked for 8 minutes. SaltLarge OnionOil Chops & Steak spiceMedium Green Pepper, choppedHalf Tomato choppedGarlic & lemon PepperMRS BALLS CHUTNEY (Sauce) Danya SauceWater
METHOD
Step 1Add the oil in the pot, braise the onion, then add the green pepper, tomato chopped. Cook for 3 minutes until golden.
Step 2Add the steak with the spices marinade for 5 minutes. Add to the pot & cook until soft, adding bit by bit of water.
Step 3Add the potatoes cook until soft.
Step 4Sauce can be added lastly, cook for 1-2 minutes.
Garnish with Danya(optional)
Njoy with Naan Bread/Rotis.
INFO & TIPS
Add any Meat with the same ingredients.
Comments
Ordered By Newest
---
---
Suggest Recipes
You May Like
Saucy Steak & Potatoes is part of the
Beef, Mutton, Steak
recipes category
TAGS
halaal
khan
potatoes
recipe
saucy
shaheema
steak