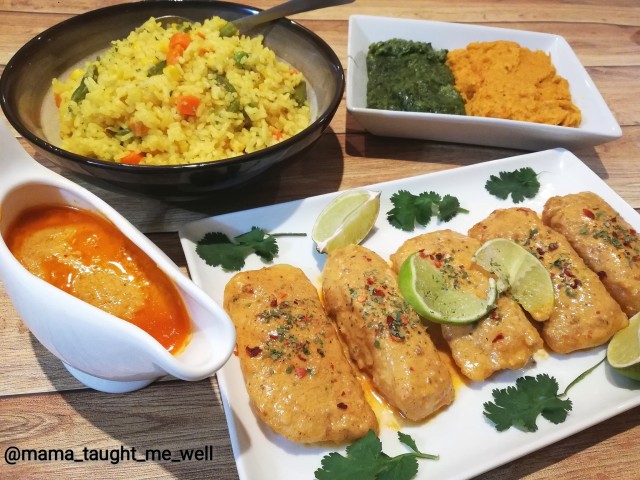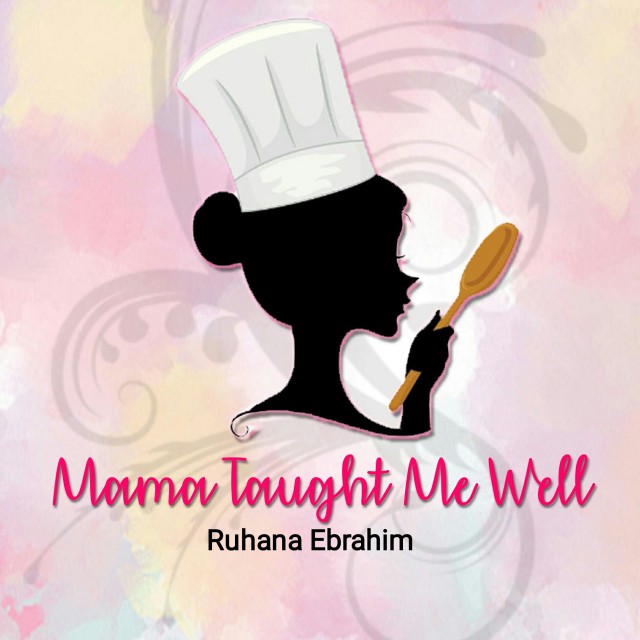 Ruhana Ebrahim
Grand Master
Interior Decorator.
Foodie!
Food styling.
Fusion Cooking.
Recreational baker.
Food Author of "Oh My Cupcakes!"
Mum and wife.
(Another 2 books on the way Insha Allah!)
---

South Africa
Joined 6 years ago
---
@mama_taught_me_well
CREDITS
Rec cred: Ruhana Ebrahim
Pic cred: @mama_taught_me_well


INGREDIENTS
Fish-1 box hake medallions Salt and pepper (to taste)1 tablespoon butter1 teaspoon garlic paste6 tablespoon Amina's Portuguese marinade½ cup fresh creamGarnish-Red chilli flakesDried parsley
Rice-½ onion (sliced)2 tablespoon oil1 teaspoon rough salt½ teaspoon turmeric powder1 cup basmati/ bimrie rice1 cup frozen mixed veg½ cup diced robot peppers (optional)Roberson's Spice for Rice
Butternut-400g packet butternut cubes2 tablespoon butter1 teaspoon chilli powder½ teaspoon salt (or more)1 teaspoon dhana jeeroo powder¼ cup fresh cream
Spinach-½ onion (sliced)2 tablespoon oil500g packet cut spinach1 teaspoon white pepper powder1 tablespoon ground garlic½- 1 teaspoon salt¼ cup fresh cream
METHOD
Fish-1. Defrost and gently squeeze water out between flat palms.2. Season with pinch salt and pepper and fry with a drizzle of oil till almost done. Remove from pan.3. Add butter to pan, saute garlic, then add in marinade and heat through. 4. Add in cream and bring to boil. 5. Add fish into the pan and allow sauce to thicken.6. When serving, pour extra sauce in a gravy boat and serve alongside the fish. 7. Do not add any salt, lemon or chillies to sauce as it's very well seasoned already.
Veg-1. Steam butternut on stove/microwave till done.2. Mash up when tender.3. In a pan, melt butter, add mashed butternut and spices. Mix in.4. Then add in cream and mix in.5. Cook till cream has absorbed.6. Saute onion till translucent, add garlic and saute. 7. Add washed spinach and spices.8. Wilt spinach down with a little water.9. When wilted, add in cream.10. Reduce till thickened.
Rice-1. Saute onion in oil till lightly golden.2. Add salt and turmeric and cover pot, bringing water to boil.3. Add in rinsed rice and veg.4. Cook on medium heat till ¾ water has absorbed.5. Drop heat to lowest to fluff up rice.6. When done, allow to cool for 5min, then add in Spice for Rice to taste.7. Add little at a time so you don't make it too salty.
POSTED ON
28 Jun 2019
WOULD YOU LIKE TO ?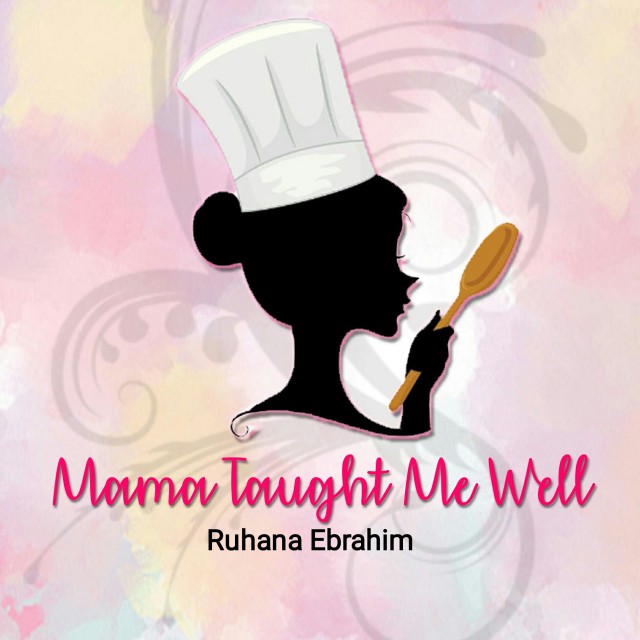 Ruhana Ebrahim
Grand Master
Interior Decorator.
Foodie!
Food styling.
Fusion Cooking.
Recreational baker.
Food Author of "Oh My Cupcakes!"
Mum and wife.
(Another 2 books on the way Insha Allah!)
---

South Africa
Joined 6 years ago
---
@mama_taught_me_well
COMMENTS
You May Also Like
Suggest Recipes