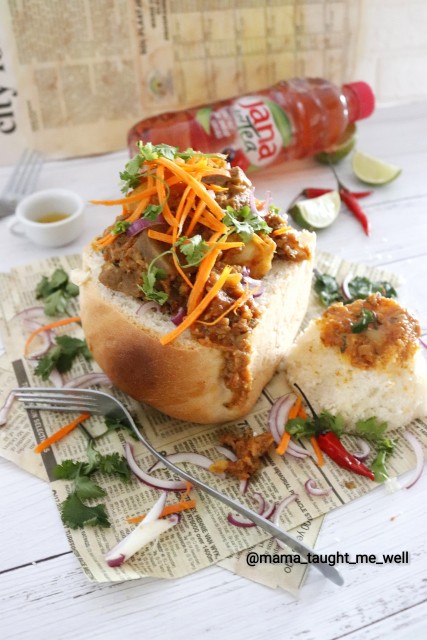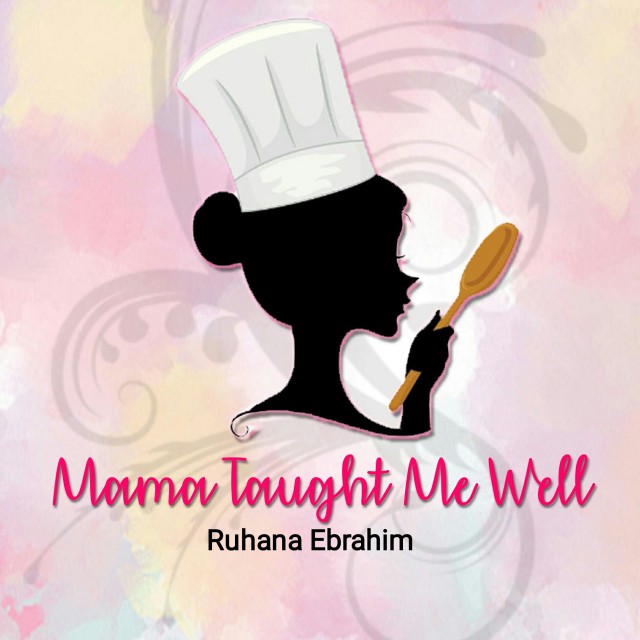 Ruhana Ebrahim
Grand Master
Interior Decorator.
Foodie!
Food styling.
Fusion Cooking.
Recreational baker.
Food Author of "Oh My Cupcakes!"
Mum and wife.
(Another 2 books on the way Insha Allah!)
---

South Africa
Joined 6 years ago
---
@mama_taught_me_well
CREDITS
Rec cred: Ruhana Ebrahim
Pic cred: @mama_taught_me_well


INGREDIENTS
1 large onion (sliced)3 elachie (cardamom) pods2 pieces taj (cinnamon sticks)3 lavang (cloves)2 star anise2 bay leaves (optional)1kg mutton curry pieces1 large tablespoon red ginger garlic masala1 tablespoon brown vinegar2 teaspoon mustard powder2 teaspoon dhana jeeroo (coriander cumin) powder1 ¼ teaspoon salt¼ teaspoon turmeric powder2 teaspoon chilli powder4 large tomatoes (liquidized)40g sachet tomato paste½ tray baby marrow (grated fine)4 large potatoes (cut in halves or quarters)1 ½ cups water1 bunch chopped dhania (coriander) (coriander)
METHOD
1. Braise onion with oil, taj, lavang, star anise, bay leaves and elachie until golden.2. Add spices and chillies and braise until fragrant.3. Add mutton and vinegar and coat well.4. Cook until mutton is tender, adding water as needed.5. Fry potatoes until crispy and golden outside and soft inside.6. Add tomatoes, tomato paste and baby marrow to pot and cook until reduced.7. Add potatoes, chopped dhania (coriander) (coriander) and 1 ½ cups water to make a gravy. Cook until gravy consistency desired is reached.
Assembly-1. Cut a hole, but not all the way through, in a ¼ or ½ loaf of unsliced white bread.2. Remove whole spices from curry when ready to use. 3. Spoon in lots of gravy, meat and potatoes. 4. Garnish with sliced onion, grated carrot and coriander leaves. 5. Serve with the piece of bread that was cut out of the loaf.
INFO & TIPS
You may leave out baby marrow, this is used for extra flavor and as a thickener for the gravy. You may thicken with corn flour (mixing with little cold water), or may leave as is and just reduce tomato down.

Tip trick:
If you do not like to spoon out the whole spices, then place them in a small piece of cotton material and tie up. Then place the spice parcel in with the mutton. Discard of the parcel when the curry is complete.
I personally just scoop out the whole spices when done, as I feel the spices sauteed with onions impart more flavour
POSTED ON
16 Jul 2019
WOULD YOU LIKE TO ?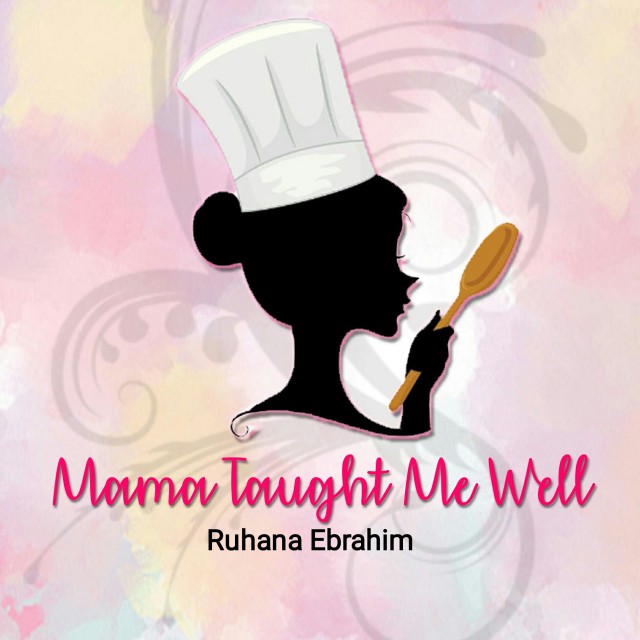 Ruhana Ebrahim
Grand Master
Interior Decorator.
Foodie!
Food styling.
Fusion Cooking.
Recreational baker.
Food Author of "Oh My Cupcakes!"
Mum and wife.
(Another 2 books on the way Insha Allah!)
---

South Africa
Joined 6 years ago
---
@mama_taught_me_well
COMMENTS
You May Also Like
Suggest Recipes