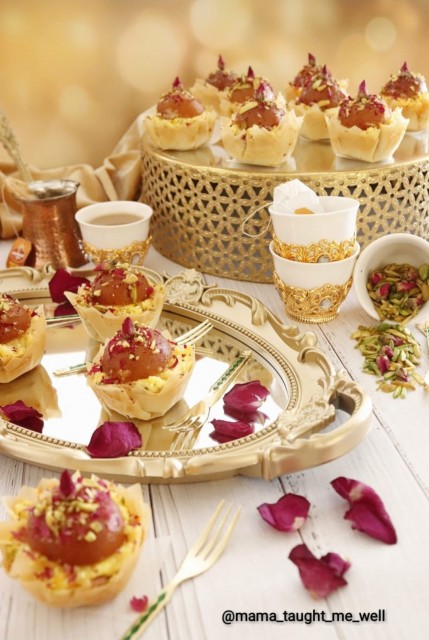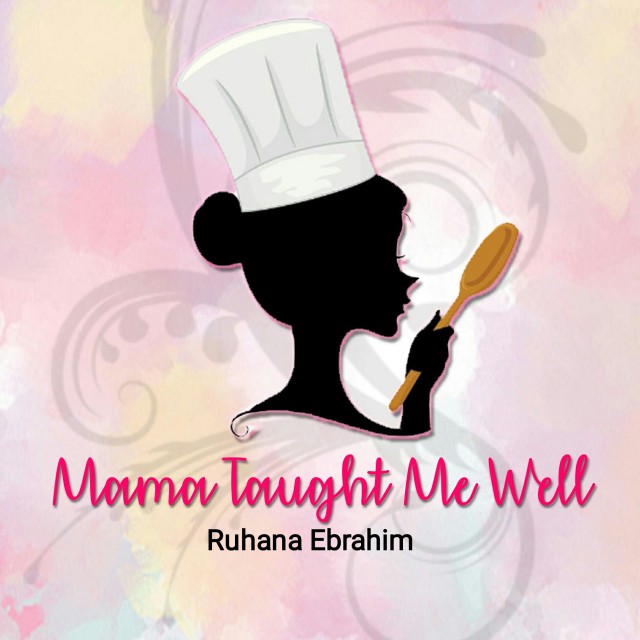 Ruhana Ebrahim
Grand Master
Interior Decorator.
Foodie!
Food styling.
Fusion Cooking.
Recreational baker.
Food Author of "Oh My Cupcakes!"
Mum and wife.
(Another 2 books on the way Insha Allah!)
---

South Africa
Joined 6 years ago
---
@mama_taught_me_well
CREDITS
Rec cred: Ruhana Ebrahim
Pic cred: @mama_taught_me_well


RECIPE
Cheesecake Filling-2 tubs plain cream cheese397g tin condensed milk250ml fresh cream¼ - ½ teaspoon saffron threads1 tablespoon hot milk1 tablespoon rose water1 teaspoon elachie (cardamom) powderOptional:1 tablespoon gelatine powder½ cup boiling hot water
Cups-2 boxes Mediterranean Phyllo pastryghee (Clarified butter)
Base-2 packets tennis biscuits100g butter (melted)
Garnish-Crushed pistachiosEdible rose buds
Method:Phyllo cups-1. Cut out 12x12cm squares.2. Six squares per cup. 3. Cover phyllo with damp cloth whilst working.4. Brush each square with ghee (Clarified butter) and place in a square, diamond, square, diamond, square, diamond ontop of each other.5. Grease a cupcake pan with ghee (Clarified butter). 6. Then place the layered phyllo pieces into the cupcake pan. 7. Bake at 180degC till golden and crispy.8. Allow to cool.
Filling-1. Seep saffron threads in hot milk.2. If using gelatine for a more set cheesecake, or if not using the phyllo cups, then mix the gelatine powder into hot water and mix in till dissolved. Leave aside.3. Beat fresh cream till stiff peaks form.4. Beat cream cheese till smooth.5. Add condensed milk to cream cheese and beat in. 6. Add elachie powder, rose water and saffron milk mixture. Beat in.7. If using gelatine, then add in now and beat in.
Base-1. Crush tennis biscuits.2. Mix in melted butter.3. Pat the biscuit crumb gently into the phyllo cups.
Assemble-1. Spoon cream cheese filling onto base in phyllo cups.3. Then push a gulab jamun into the center, exposing the top half.4. Pierce on an edible rose bud.5. Sprinkle on crushed pistaschios.6. Place in fridge to chill.7. Serve cold.
INFO & TIPS
Makes approx 4 dozen cups, depending on your cupcake pan shape
POSTED ON
19 Aug 2019
WOULD YOU LIKE TO ?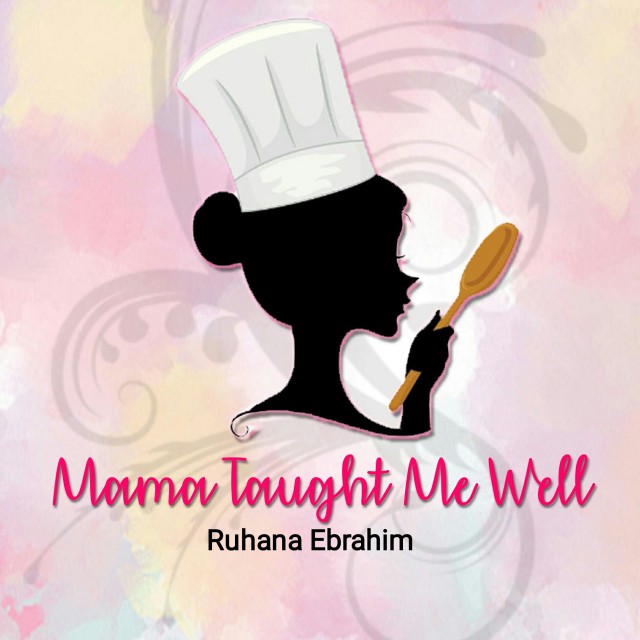 Ruhana Ebrahim
Grand Master
Interior Decorator.
Foodie!
Food styling.
Fusion Cooking.
Recreational baker.
Food Author of "Oh My Cupcakes!"
Mum and wife.
(Another 2 books on the way Insha Allah!)
---

South Africa
Joined 6 years ago
---
@mama_taught_me_well
COMMENTS
You May Also Like
Suggest Recipes