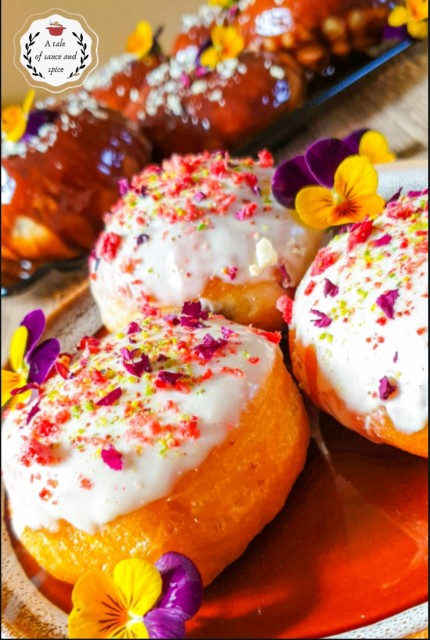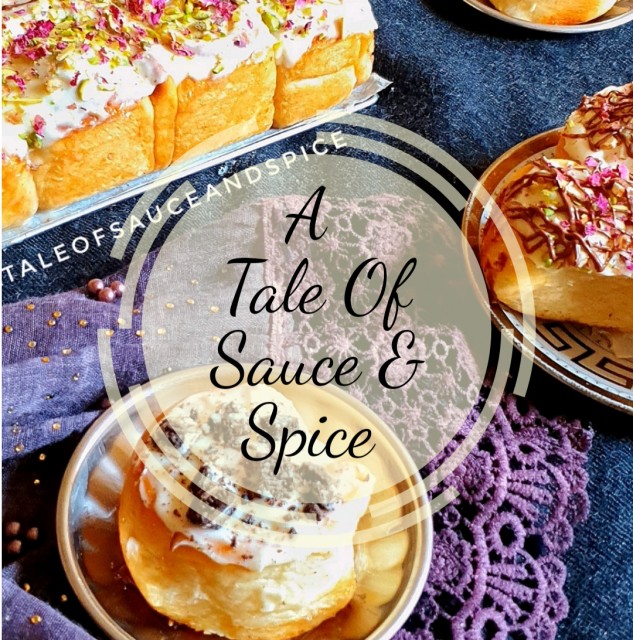 Asma Mohamed
Kitchen Hand
Mum of 3
Cooking is my passion.
I love trying new recipes and adding my own concoctions to it.
---

South Africa
Joined 3 years ago
---
@ataleofsauceandspice
CREDITS
Recipe credit: Unknown
Picture credit: @a_tale_of_sauce_and_spice


INGREDIENTS
2 cups cake flour2 teaspoon instant yeast 1 + ½ teaspoon baking powder ¼ cup of castor sugar¼ teaspoon salt1 egg2 teaspoon vanilla essence2 tablespoon melted butter½ cup ml of lukewarm water½ cup ml of lukewarm milk
METHOD
In a mixing bowl add sifted flour, sugar, yeast, salt and baking powder mix it using a fork, add in the egg, melted butter,vanilla essence and warm milk mixture, (add the liquid a little at a time you might need less or more) knead it (by hand or in a stand mixer) to a soft dough. Knead for 8-10 minutes using some oil on your hands to prevent from sticking. Cover and allow to rise for one hour and 30 minutes or double in size.While the dough proofs cut out small pieces of parchment paper and line it in a tray. Knock down the dough devide in to equal portions grease your hands lightly with oil, roll in to smooth balls then flatten each ball lightly using a rolling pin, (keep it ½ inch thick) place each donut on to individual parchment paper pieces. (This will help in easy transfering to the oil when frying without ruining their shape). Keep it covered with a kitchen towel. You may alternatively roll out a big piece and cut out round donuts using a cookie cutter too but shaping individual donuts will give you the perfect round shapes. Heat oil to medium, deep fry doughnuts till golden brown on a medium to low heat flipping them as they cook. (I like to cover the pan during frying to let the donuts puff and for even cooking) drain them on a towel paper. Once cooled fill with nutella and decorate as desired with your favorite toppings. NUTELLA FILLING Add few teaspoons milk to nutella mix till slightly runny transfer to a piping bag, fill each donut generously with nutella. Dip the top of each donut in melted milk or white chocolate decorate with your favorite toppings like chopped nuts, crushed pistachios, dried rose petals, freezer dried berries, edible flowers anything you please. Enjoy.
INFO & TIPS
Tip - The amount of liquid to make a soft dough will vary, so add the liquids slowly and incorporate and use your hands to feel if dough is too wet or too dry . If the dough is too dry yo
POSTED ON
29 Oct 2019
WOULD YOU LIKE TO ?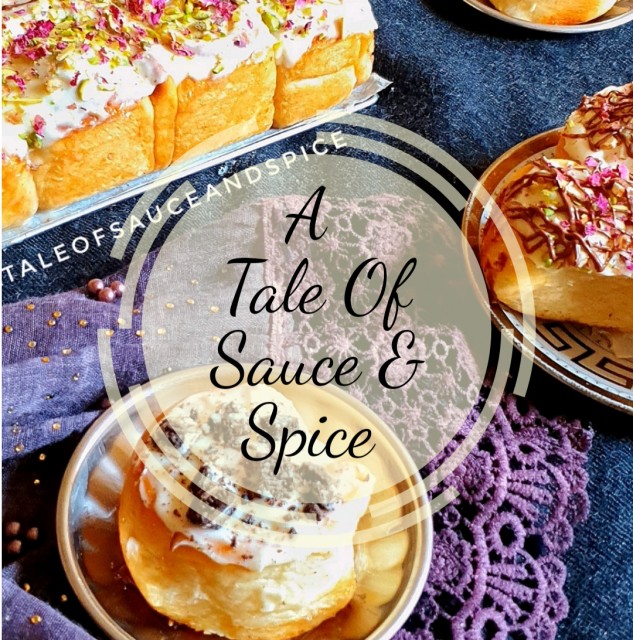 Asma Mohamed
Kitchen Hand
Mum of 3
Cooking is my passion.
I love trying new recipes and adding my own concoctions to it.
---

South Africa
Joined 3 years ago
---
@ataleofsauceandspice
COMMENTS
You May Also Like
Suggest Recipes