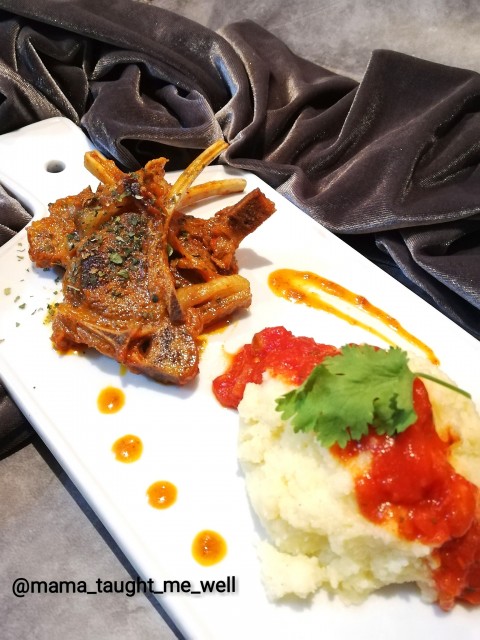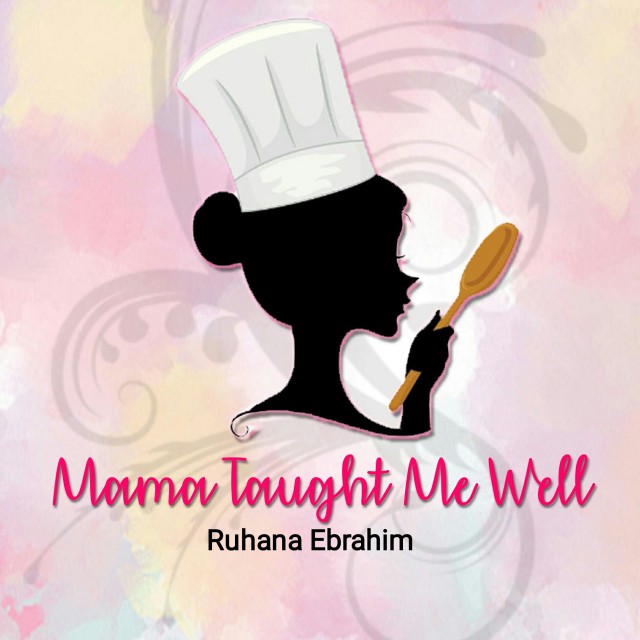 Ruhana Ebrahim
Grand Master
Interior Decorator.
Foodie!
Food styling.
Fusion Cooking.
Recreational baker.
Food Author of "Oh My Cupcakes!"
Mum and wife.
(Another 2 books on the way Insha Allah!)
---

South Africa
Joined 6 years ago
---
@mama_taught_me_well
CREDITS
Red cred: @mama_taught_me_well
Pic cred: Ruhana Ebrahim


INGREDIENTS
1kg loin chops2 tablespoon oil1 teaspoon mustard powder1 tablespoon brown vinegar1 teaspoon salt1 teaspoon chilli powder¼ teaspoon turmeric powder1 teaspoon dhana jeeroo powder1 teaspoon ground garlic1 teaspoon ground green chillies2 tablespoon Nando's peri-peri sauce1 tablespoon Nando's bushveld braai (bbq) sauce1 tablespoon mustard sauce
Pap-1 cup mielie meal2 cups waterSalt (to taste)White pepper (to taste)60g butter½ cup milk
Chutney-1 tin tomato and onion mix1 tablespoon oil1 teaspoon chilli powder1 teaspoon dhana jeeroo powder¼ teaspoon saltPinch turmeric powderChopped coriander
METHOD
Chops-1. Heat oil in pot.2. Mix chops with all other ingredients and add to pot.3. Cook till browned on one, then turn over.4. Add water as needed to cook till chops are tender.
Pap-1. Mix mielie with water in a microwave safe bowl.2. Cook for 5min.3. Remove from microwave. Mix with a fork.4. In another bowl, warm milk and butter and mix together.5. Pour into pap, and mix in.6. Place back in microwave for another 2min.7. Remove from microwave.8. Season with salt and pepper, mix in.
Chutney-1. Heat oil, add tomato onion mix and spices.2. Add ¼ tin water and cook till reduced.
Spoon chutney onto pap and serve with cooked chops.
POSTED ON
01 Nov 2019
WOULD YOU LIKE TO ?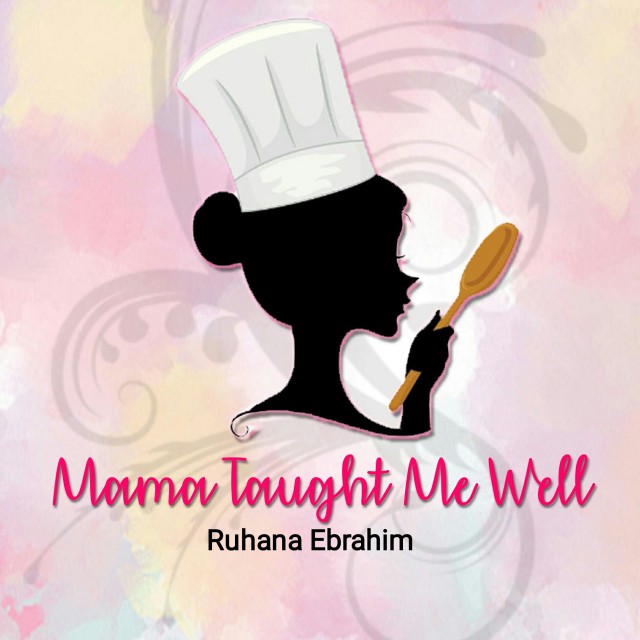 Ruhana Ebrahim
Grand Master
Interior Decorator.
Foodie!
Food styling.
Fusion Cooking.
Recreational baker.
Food Author of "Oh My Cupcakes!"
Mum and wife.
(Another 2 books on the way Insha Allah!)
---

South Africa
Joined 6 years ago
---
@mama_taught_me_well
COMMENTS
You May Also Like
Suggest Recipes