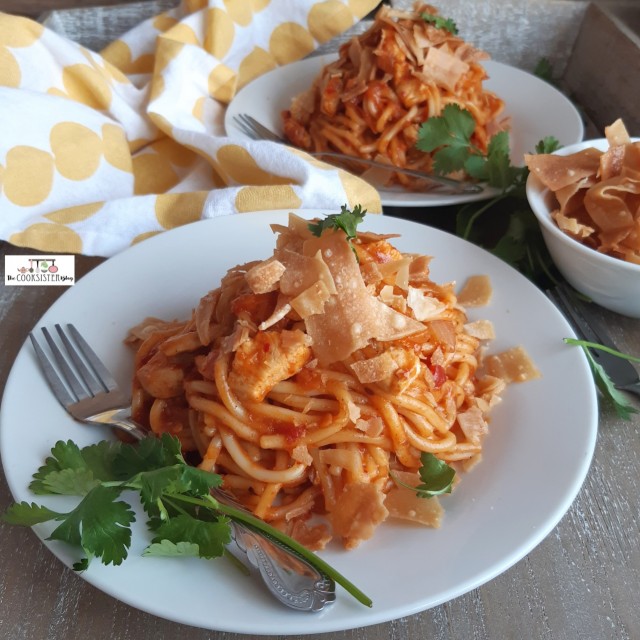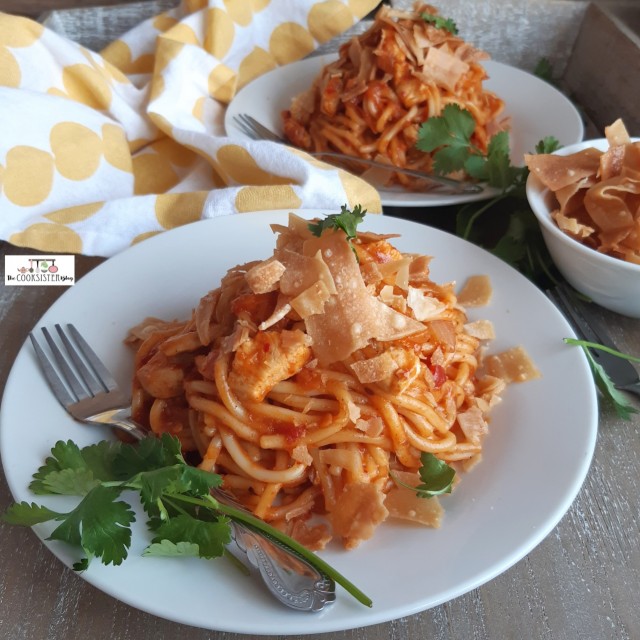 32
favs
1
coms
2.5K
views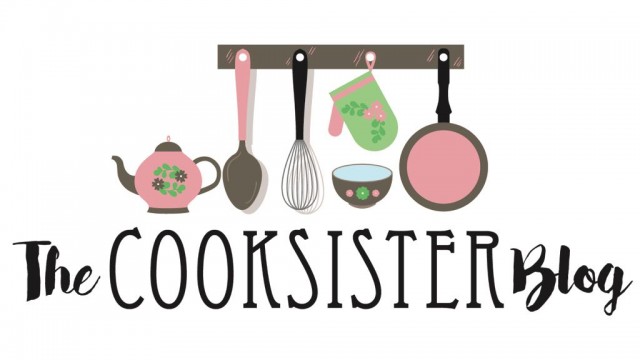 Thecooksisterblog
KITCHEN FUNDI
98
358.4K
189
Blogger • Food stylist and photography...
CREDITS
Recipe credit : @sabz_babz

Adapted by @thecooksisterblog
INGREDIENTS
1 onion (sliced thinly)¼ teaspoon crushed jeera Salt to taste 1 teaspoon crushed red chilli1 teaspoon pure spice red chilli and garlic paste2 teaspoon chicken spice 2 teaspoon lemon pepper2 tablespoons lemon juice 1 tablespoons butter1 tablespoons Oil1 pepper (sliced thinly)1 carrot (julienned or grated)¼ maggi chilli sauce ½ cup tomato sauce ½ sweet chilli sauce 2 teaspoon mustard sauce2 cups pasta of your choice (I used pasta joy linguine pasta)Coriander for garnish. Fried samosa pur
METHOD
Boil pasta, drain and keep aside. In a non stick pot heat butter, olive add in onions, Jeeru (Cumin) and cook till onions have browned. Add in cubed chicken and cook till done. Now add in carrots and pepper (vegetables must not get too soft). Add in sauces and let sizzle for a few minutes. Throw in boiled pasta and mix till nicely combined.
Garnish with fried samosa pur and coriander.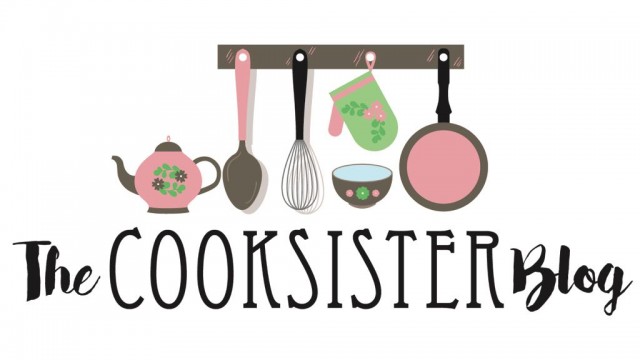 Thecooksisterblog
KITCHEN FUNDI
98
358.4K
189
Blogger • Food stylist and photography...
Comments
Ordered By Newest
---
---
Suggest Recipes
You May Like
Jolly Grubber Stir Fry Pasta is part of the
Pastas, Pizzas
recipes category
TAGS
fry
grubber
halaal
jolly
pasta
recipe
stir
thecooksisterblog