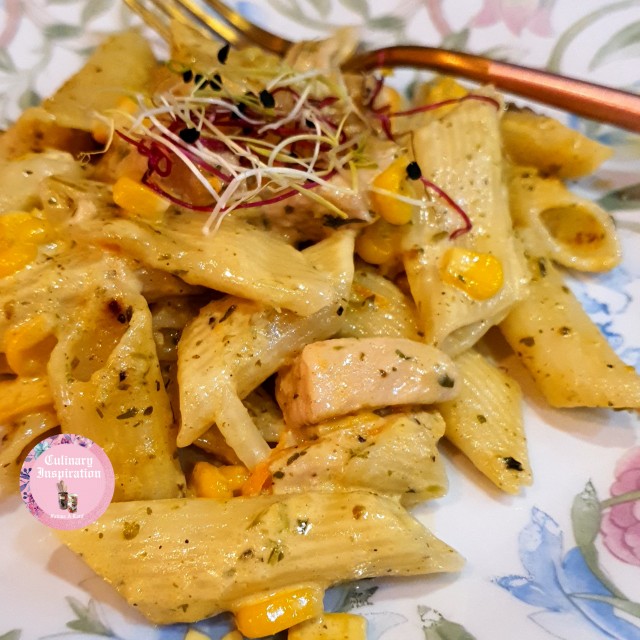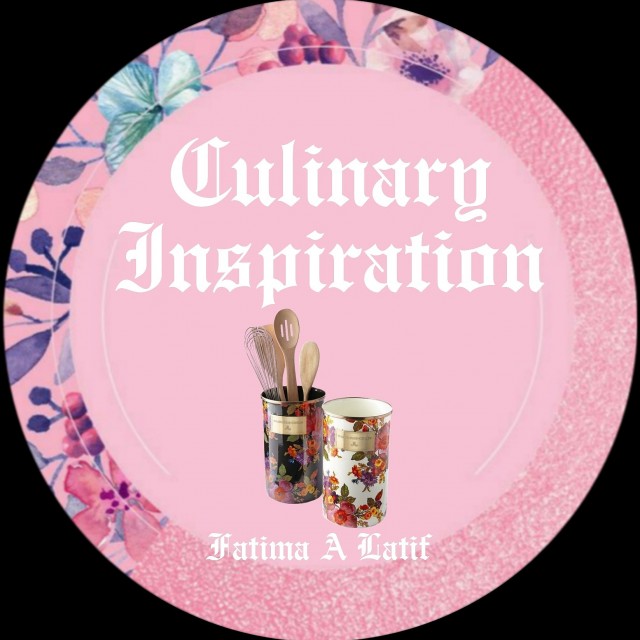 Fatima A Latif
Master Chef
So grateful to be sharing my world with you 💛
www.culinaryskillsbyfatima.wordpress.com
---

South Africa
Joined 10 years ago
---
@_culinaryinspiration_
CREDITS
"Penne for your thoughts."
Recipe & Picture credit:
Fatima A Latif
@_culinaryinspiration_
Inspired by: my mom @shaidalatib

Bismillah hir Rahman nir Raheem


RECIPE
Penne pasta boiled al dante
1 cup chicken strips or cubes washed and drainedCook with:1 tablespoon oil2 teaspoons grounded coriander leavesA sprinkling of:Aromat (a South African Spice)Lemon pepperChicken spice1 teaspoon garlic1 teaspoon @sujees_gourmet_food green masala2 tablespoons lemon juice1 tablespoon mayonnaise
Cook on low till almost done.Then add:½ cup whole kernal corn2 medium carrots JuliennedFinely cubed coloured peppersSliced mushrooms
Once cooked through add in penne. Then add in 250ml fresh cream. Serve immediately. Enjoy.
POSTED ON
17 Mar 2021
WOULD YOU LIKE TO ?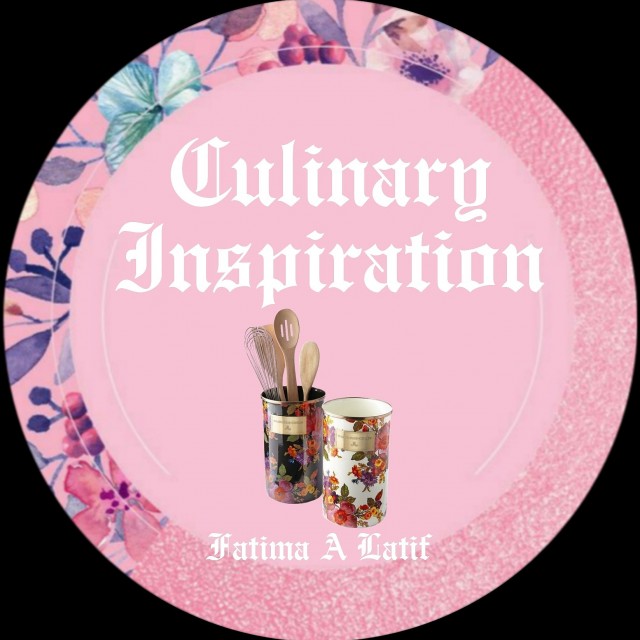 Fatima A Latif
Master Chef
So grateful to be sharing my world with you 💛
www.culinaryskillsbyfatima.wordpress.com
---

South Africa
Joined 10 years ago
---
@_culinaryinspiration_
COMMENTS
You May Also Like
Suggest Recipes