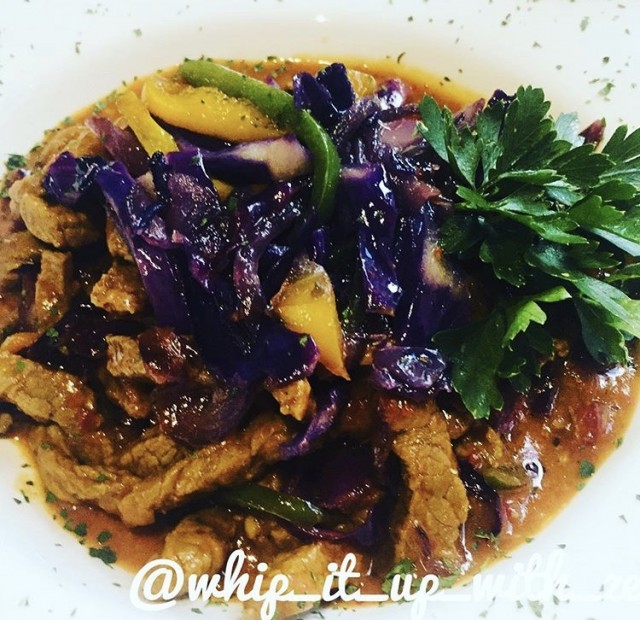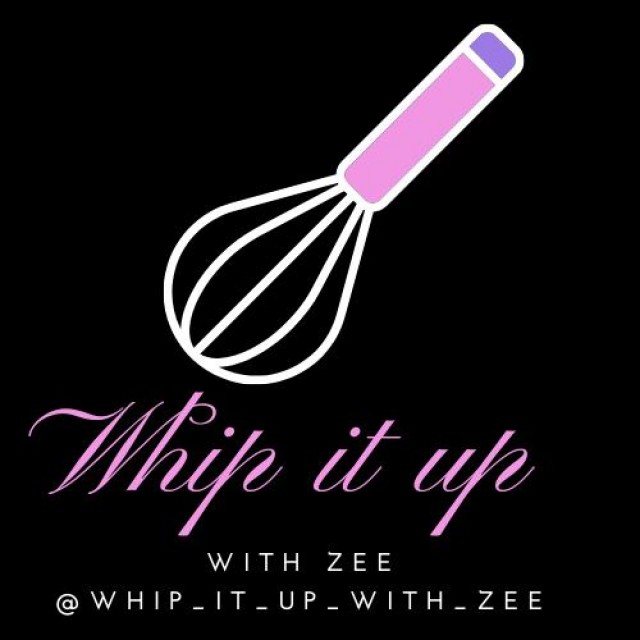 Zurayda
Master Chef
I'm just someone that loves to cook and bake.
I love to help anyone,who would like to learn to make tasty and easy meals
Anyone can cook or bake!!
So,always believe in yourself😘
---

South Africa
Joined 8 years ago
---
@whip_it_up_with_zee
CREDITS
Recipe credit @whip_it_up_with_zee
Pic credit @whip_it_up_with_zee


INGREDIENTS
½ kg tenderized filliet steak cut into thin strips1 tablespoon red chillie ginger garlic paste1 tablespoon red chillie garlic paste1 teaspoon crushed garlic1 teaspoon coarse red chillie¼ teaspoon crushed green chillie1 teaspoon chicken spice1 teaspoon lemon pepper1 tablespoon lemon juiceSalt to taste¼ cup steers steakmaker marinade
Julienne ½ green pepperShred a ¼ red cabbage Slice 1 red onion
Mix together ¼ cup Pakco Chilli Sauce¼ cup Heinz tomatoe sauce¼ cup Steers Mustard¼ cup Wellingtons Sweetchilli sauceYou can sprinkle toasted sesame seed over before serving.
Mix together and heat up on the stove.
METHOD
Heat a ¼ cup olive oil in a wok.add the julienne veggies and stir fry quickly on high heat for a few minutes remove with a slotted spoon and set aside.Add the marinaded steak into the wok and stir fry quickly removing any moisture.Add the heated up sauce and stirfry lastly toss the veggies in and toss well.Serve with pita breads or garlic bread.
INFO & TIPS
Tip:Your veggies must still have a crunch so don't over cook them.
POSTED ON
28 Jan 2020
WOULD YOU LIKE TO ?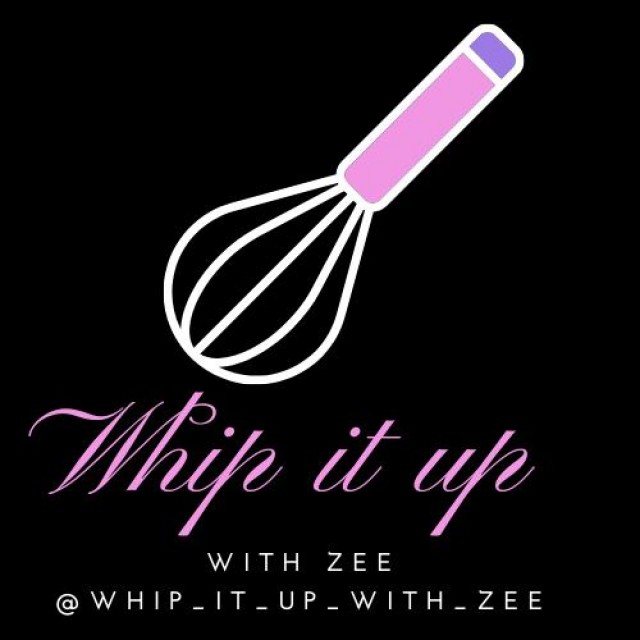 Zurayda
Master Chef
I'm just someone that loves to cook and bake.
I love to help anyone,who would like to learn to make tasty and easy meals
Anyone can cook or bake!!
So,always believe in yourself😘
---

South Africa
Joined 8 years ago
---
@whip_it_up_with_zee
COMMENTS
You May Also Like
Suggest Recipes