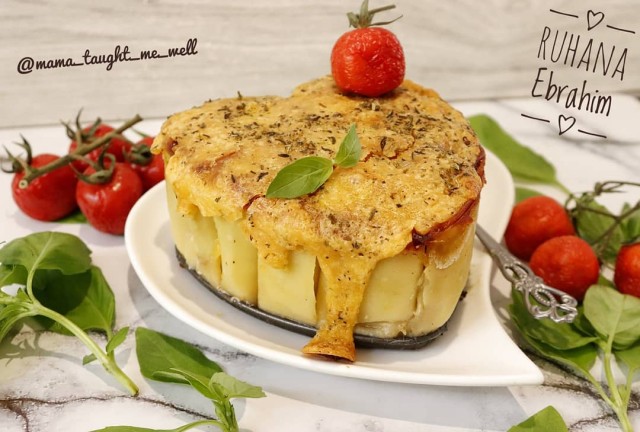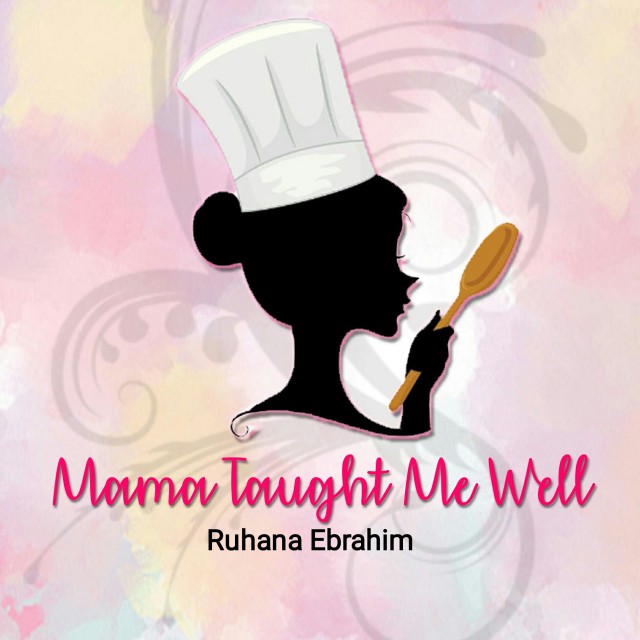 Ruhana Ebrahim
Grand Master
Food Blogger & Food Stylist.
Fusion Cooking.
Food Author.
Mum & Wife.
Interior Decorator.
South African.
---

South Africa
Joined 7 years ago
---
@mama_taught_me_well
CREDITS
Pic cred: Ruhana Ebrahim
Rec cred: @mama_taught_me_well


INGREDIENTS
1 box cannelloni pasta (parboiled)Grated gouda cheeseParmesan cheeseDried oregano
Filling-500g chicken fillet2 tablespoon ground garlic2 tablespoon oil1 ½ teaspoon ground green chillies1 teaspoon salt½ teaspoon white pepper1 dhana jeeroo powder250g button mushrooms
Bechamel Sauce-3 cups milk60g butter¼ cup flourSalt and pepper (to taste)
Pasta Sauce-1 can crushed tomatoes1 tablespoon ground garlic1 onion (sliced)2 tablespoon oilPinch fresh ground black pepper¼ teaspoon saltFew leaves fresh basil (coarsely chopped)1 bay leaf (optional)pinch of sugar
METHOD
1. Finely cube fillet and cook in above till ¾ done (except mushrooms).2. Finely dice mushrooms. Add to chicken and cook till just softened.3. In a saucepan melt butter for the Bechamel sauce. Add milk and heat through. Add flour and whisk till smooth.4. Bring sauce to boil and thicken to pouring consistency. Season sauce with salt and pepper.5. When Bechamel is done, pour half of the sauce into the filling and mix in. Allow filling to cool.6. For the pasta sauce, heat a large pan over medium heat, saute onion in oil until translucent. Add garlic then can crushed tomato. Mix in salt, pepper and bay leaf7. Let sauce simmer, stirring occassionally. Add basil and mix in, cooking till thickened. Remove bay leaf.8. Grease an oven proof dish that's deeper than the length of cannelloni.9. Spoon into the bottom of dish, half of pasta sauce.10. Place parboiled cannelloni upright next to each other.10. Spoon filling into tubes.11. Pour over remaining bechamel & pasta sauce.12. Cover with foil. 13. Place in a preheated oven at 200degC and bake for 35min.14. Remove foil. Sprinkle cheeses and oregano and bake for further 10min.15. Leave to rest for 15min before serving.
INFO & TIPS
a) Best to use pasta whilst warm and place next to each other so that they stick to each other when arranging it.
b) If you'd prefer using lasagna sheets to parboil, use that, cutting sheets in half vertically. Roll the cooled filling with the sheets and arrange like you would the cannelloni.
c) Could use chicken mince in place of fillets.
POSTED ON
07 Feb 2020
WOULD YOU LIKE TO ?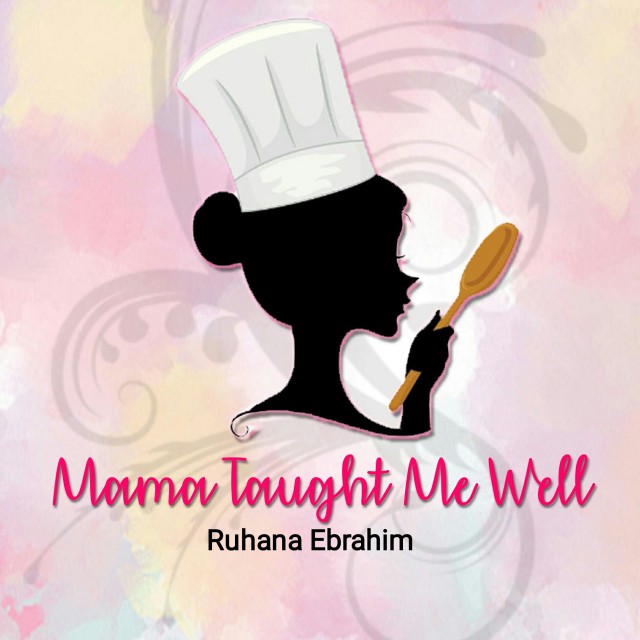 Ruhana Ebrahim
Grand Master
Food Blogger & Food Stylist.
Fusion Cooking.
Food Author.
Mum & Wife.
Interior Decorator.
South African.
---

South Africa
Joined 7 years ago
---
@mama_taught_me_well
COMMENTS
You May Also Like
Suggest Recipes