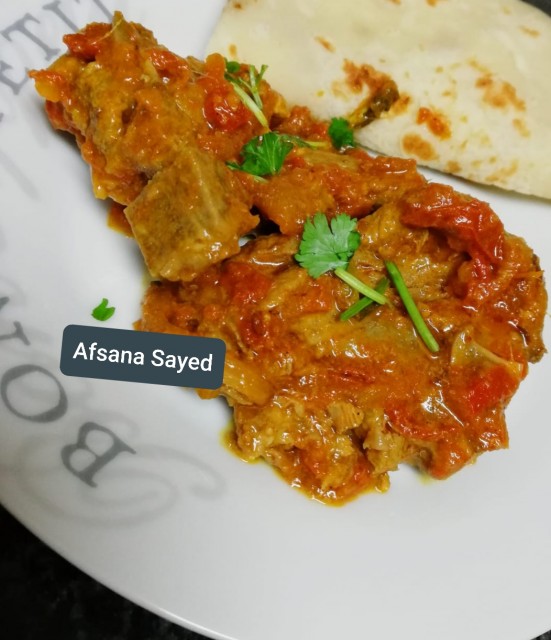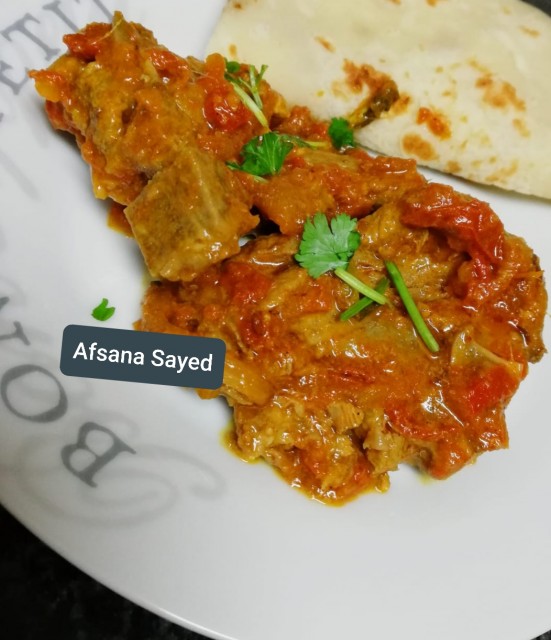 18
favs
0
coms
846
views
INGREDIENTS
1 kg chops1 onion1 teaspoon whole jeearah2 sticks cinnamon Ginger garlicSaltQuarter teaspoon turmeric powder
CHUTNEYOil1 onionStem curry leaf1 tablespoon chilli powder 1 teaspoon kashmiri masala Quarter teaspoon turmeric powder Salt5 large round tomatoesQuarter teaspoon sugardhania (coriander)
METHOD
Braise chops with the rest of the ingredients. Leave aside when cooked.
Chutney: Lightly brown onion with curry leaf, add masalas and salt. Add in liquidized tomatoes and sugar and allow to cook.Once chutney has been cooked, transfer chops into chutney and simmer for 5 minutes. Garnish with fresh dhania (coriander).
INFO & TIPS
Sugar mellows the acidity in tomatoes
Advertise Here
Want to see your advert here ? find out how to advertise with us.
Learn more.
Comments
Ordered By Newest
---
---
Suggest Recipes
You May Like