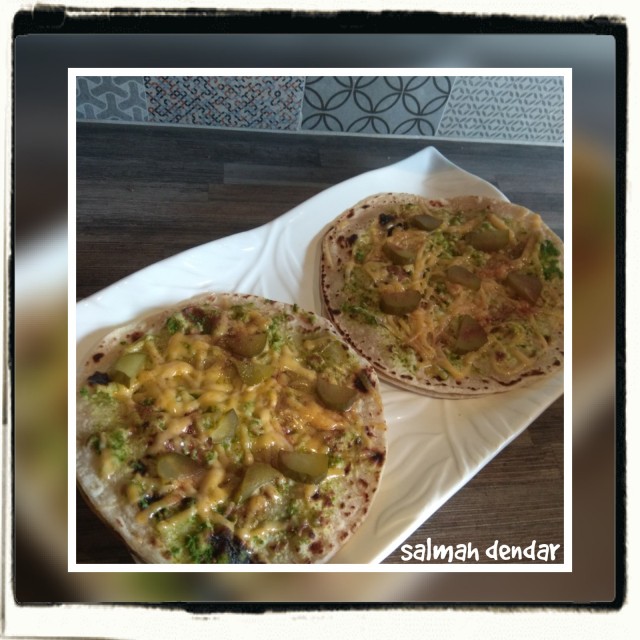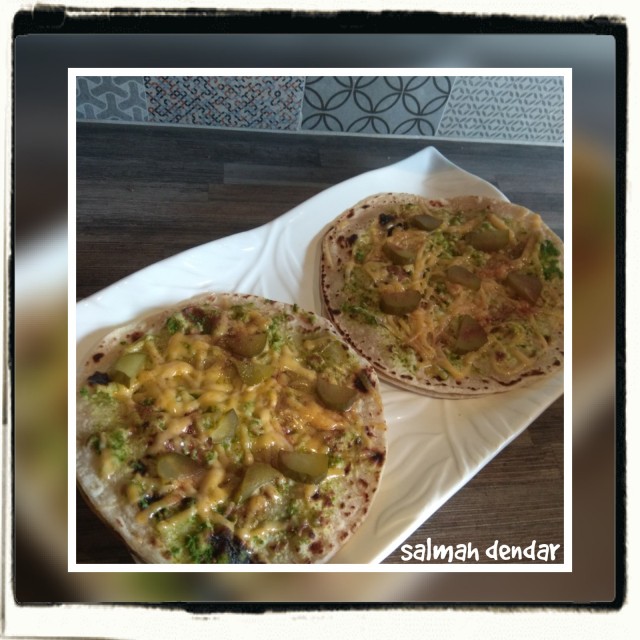 3
favs
1
coms
1.7K
views
CREDITS
Rec&pic credit:
📷📝 salmah dendar


RECIPE
Roti dough:1 cup flour2 tablespoon oil½ teaspoon saltMake dough with +-½ cup waterKnead well..leave to rest...roll out...spread oil... sprinkle flour.. roll up like Swiss roll..cut into six...and roll into side plate size rotis..fry on a hot tawa...
Microwave 3 potatoes with skin(poke holes) for +- 6 minutes.. or until soft..Mash and season with 2 tablespoon mayonnaise,1 teaspoon salt,1 teaspoon green masala...Spread green chutney on 3 of the rotis...place potato mixture...sprinkle grated cheese.close with the remainder rotis...spread green chutney again.sprinkle cheese...cut gherkins..sprinkle paprika...put onto a hot tawa again for bottom to get abit crispy with tawa lid closed so cheese melts...cut into wedges..enjoy...
Advertise Here
Want to see your advert here ? find out how to advertise with us.
Learn more.
Comments
Ordered By Newest
---
---
Suggest Recipes
You May Like