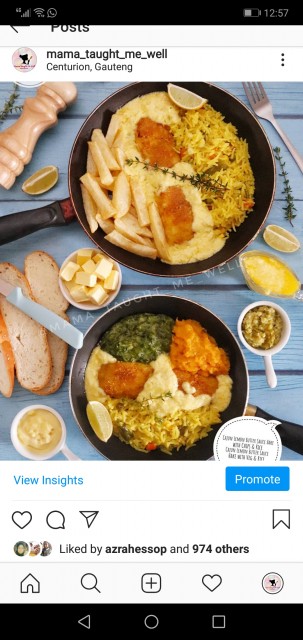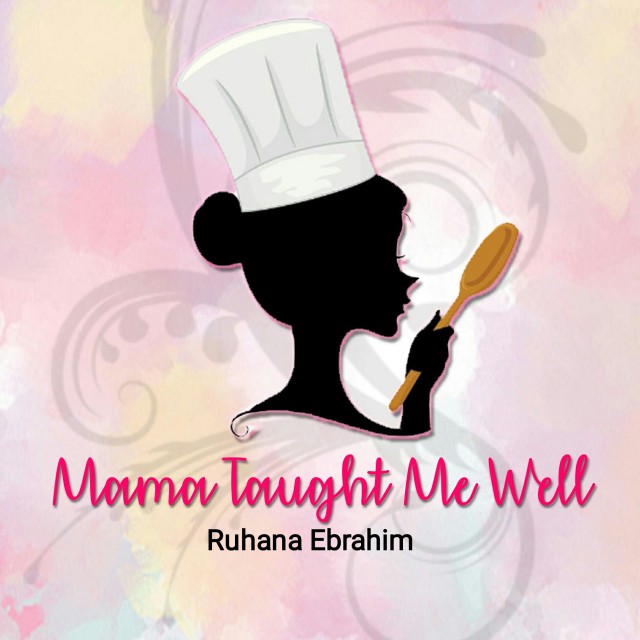 Ruhana Ebrahim
Grand Master
Interior Decorator.
Foodie!
Food styling.
Fusion Cooking.
Recreational baker.
Food Author of "Oh My Cupcakes!"
Mum and wife.
(Another 2 books on the way Insha Allah!)
---

South Africa
Joined 6 years ago
---
@mama_taught_me_well
CREDITS
Rec cred: @mama_taught_me_well
Pic cred: Ruhana Ebrahim


RECIPE
Lemon Butter Sauce Hake

INGREDIENTS:1 box hake medallions/ 500g hake fillets (with skin on)1 tablespoon oil½ teaspoon Aromat (a South African Spice) (South African Spice)1 teaspoon lemon pepper
Sauce-60g butter/ rama margarine1 tablespoon crushed garlic½ teaspoon ground green chilli½ teaspoon dried mixed herbs½ teaspoon dhana jeeroo powder½ teaspoon Aromat (a South African Spice) spice2-4 tablespoon lemon juice½ cup fresh cream2 tablespoon flour
METHOD1. Heat oil in a frying pan.2. Pat fish dry and season with Aromat (a South African Spice) and lemon pepper.3. Fry on either side till fish is almost done. Remove from pan.4. Now melt butter, add flour and whisk in forming a roux.5. Add in garlic, chillies, herbs, lemon and spices. Braise garlic for few seconds.6. Pour in cream and and whisk till smooth.7. Bring to a gentle boil and simmer till sauce thickens.8. Either add fish to sauce and baste fish with sauce or pour sauce over just before serving.
Serve suggestions:Serve with creamed spinach, butternut, savory rice.Or chips and garlic loaf and onion rings.
Note: Aromat (a South African Spice) can be replaced with salt.
Savoury Rice
Pic cred: Ruhana EbrahimRec cred: @mama_taught_me_well

INGREDIENTS1 onion (sliced)2 tablespoon oil1 teaspoon Jeeru (Cumin) seeds (cumin, optional)4 cups water1 ½ teaspoon rough salt¼ teaspoon turmeric powder2 cups Mc'Cains frozen mixed veg (washed)2 cups Basmati rice/ *Tastic rice (washed)Robertson's Spice for RiceDried parsley
METHOD1. Braise onion to with oil and Jeeru (Cumin) until softened.2. When lightly golden, add water, salt, mixed veg and turmeric and let it come to boil.3. Once boiling, add washed rice and cook on medium heat until ¾ way done.4. Then drop to lowest heat and let it steam and fluff up.5. When rice is done allow to cool a little and season with Robertson's Spice for Rice and dried parsley.6. Mix in, close pot and allow to steam up for 2more minutes.
Note: *If using Tastic rice, follow instructions on packet for the amount of water to use.Basmati is generally 1 cup rice to 2 cups water.
Mc'Cains frozen creamed spinach and butternut- just heat in microwave and season.
POSTED ON
21 May 2020
WOULD YOU LIKE TO ?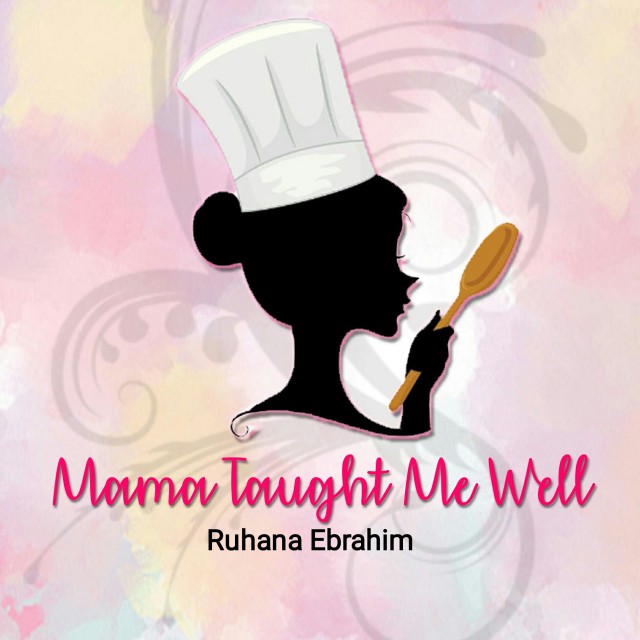 Ruhana Ebrahim
Grand Master
Interior Decorator.
Foodie!
Food styling.
Fusion Cooking.
Recreational baker.
Food Author of "Oh My Cupcakes!"
Mum and wife.
(Another 2 books on the way Insha Allah!)
---

South Africa
Joined 6 years ago
---
@mama_taught_me_well
COMMENTS
You May Also Like
Suggest Recipes