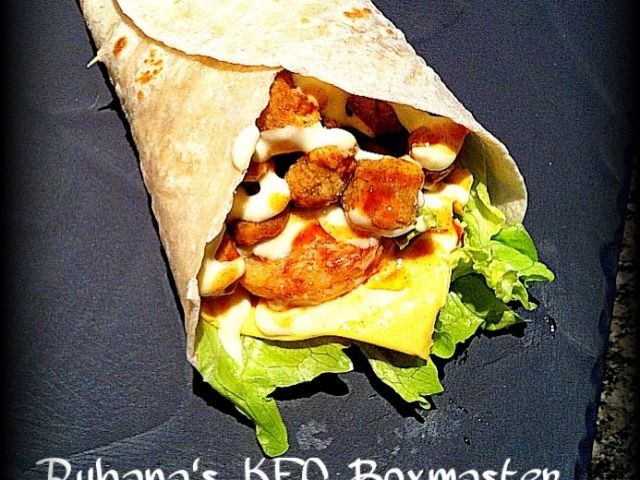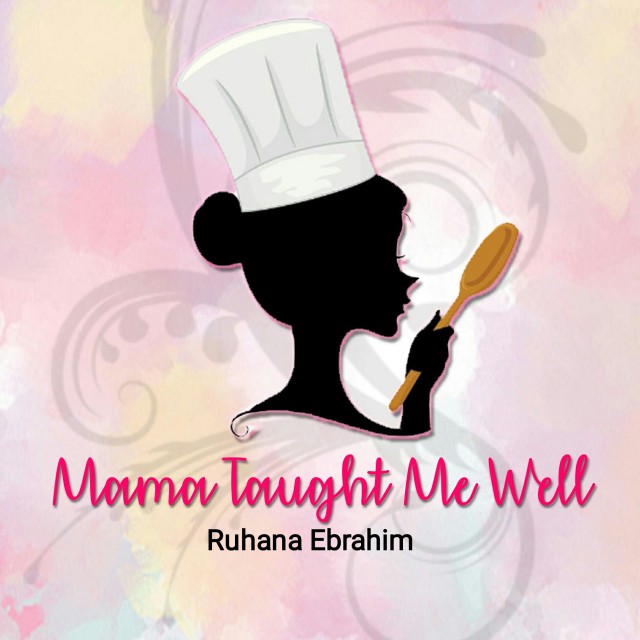 Ruhana Ebrahim
Grand Master
Interior Decorator.
Foodie!
Food styling.
Fusion Cooking.
Recreational baker.
Food Author of "Oh My Cupcakes!"
Mum and wife.
(Another 2 books on the way Insha Allah!)
---

South Africa
Joined 6 years ago
---
@mama_taught_me_well
CREDITS
Pic cred: Ruhana Ebrahim
Rec cred: @mama_taught_me_well


INGREDIENTS
KFC Boxmaster
Pic cred: Ruhana EbrahimRec cred: @mama_taught_me_well
Ingredients:Store bought wrapsPNP HashbrownsSliced cheeseLettuceMiracle WhipPerinnaise/ mayonnaiseSliced tomato (optional)
Zinger Pops-1 sachet KFC zinger spice1 cup self raising flour½ teaspoon salt2 teaspoon dried rough red chillies1 teaspoon dried italian seasoning1 teaspoon onion powder1kg chicken fillet (cut into medium sized cubes)2-3 Eggs (beaten)
METHODPops-1. Mix all dry ingredients together in a dish.2. Dip chicken cubes in egg, then flour mix, then repeat.3. Place in fridge to firm whilst heating oil.4. Deep fry chicken until golden brown and cooked through.
METHOD
Assembly-1. Spray 'and Cook oven tray and bake hashbrowns until cooked through and golden on either side. 2. Heat wraps on a tawa, on either side until golden specs appear. 3. Layer down lettuce, tomato, cheese, hashbrown, pops, drizzle miracle whip/perinnaise. 4. Close wrap and serve hot.
Note: If you do not have the spice, add another cup of flour, and 2 more tablespoon of paprika powder and 1 teaspoon cayenne powder. If you don't have the dried herbs, just use 1 tablespoon dried mixed herbs. If prepared early, reheat in a preheated oven.
WOULD YOU LIKE TO ?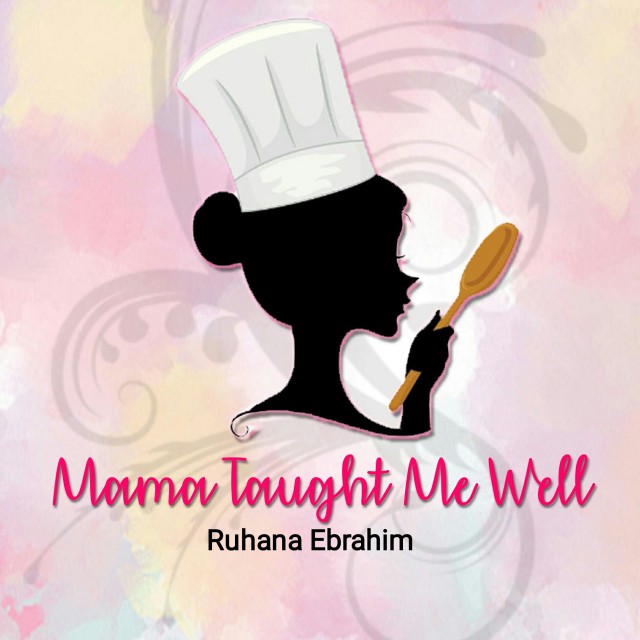 Ruhana Ebrahim
Grand Master
Interior Decorator.
Foodie!
Food styling.
Fusion Cooking.
Recreational baker.
Food Author of "Oh My Cupcakes!"
Mum and wife.
(Another 2 books on the way Insha Allah!)
---

South Africa
Joined 6 years ago
---
@mama_taught_me_well
COMMENTS
You May Also Like
Suggest Recipes