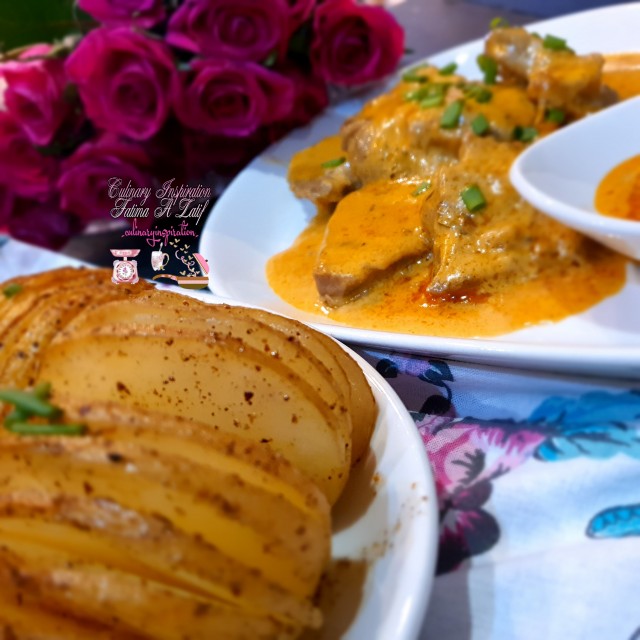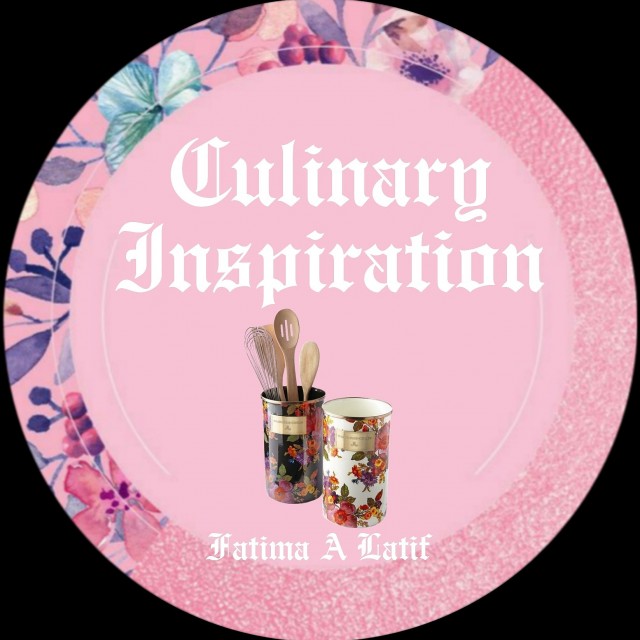 Fatima A Latif
Master Chef
So grateful to be sharing my world with you 💛
www.culinaryskillsbyfatima.wordpress.com
---

South Africa
Joined 10 years ago
---
@_culinaryinspiration_
CREDITS
Recipe & Picture credit:
Fatima A Latif @_culinaryinspiration_

Roasted Hasselback Potatoes

Recipe credit: Ayesha Randeree
Picture credit: Fatima A Latif @_culinaryinspiration_

Bismillah hir Rahman nir Raheem


RECIPE
1kg fillet steak sliced, washed and drained
Marinate with:2-3 tablespoons Pick and pay sriracha sauce2 tablespoons lemon juice1 teaspoon lemon pepper 1 teaspoon crushed garlic ½ teaspoon chilli flakesSalt to taste
Marinate and cook on low heat with butter.
Once steak is cooked and tender add 125ml fresh cream. Allow to simmer. Serve with hassleback potatoes and roti.
Roasted Hasselback Potatoes
2 tablespoons sumac2 tablespoons zaatar1 teaspoon ground cumin½ teaspoon red chilli flakesSalt to taste6 - 8 red skin potatoes (woolies)
Mix together spices and keep aside
Wash potatoesThinly slice ¾ way down
Drizzle over olive oil, salt and pepper
Bake at 190 deg for 35 - 40 minutes
Brush with melted butter and sprinkle over spice Bake for another 10 minutes or till tender
Serve as a side dish with meat or fish
I used pick and pay potatoesDepending on how many potatoes you making. I used about ½ the amount of the spice mixture for about 7 potatoes.
POSTED ON
16 Jun 2020
WOULD YOU LIKE TO ?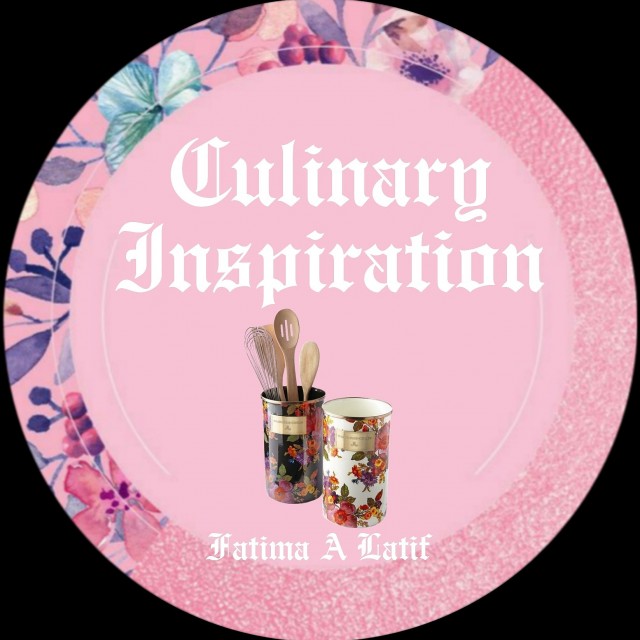 Fatima A Latif
Master Chef
So grateful to be sharing my world with you 💛
www.culinaryskillsbyfatima.wordpress.com
---

South Africa
Joined 10 years ago
---
@_culinaryinspiration_
COMMENTS
You May Also Like
Suggest Recipes