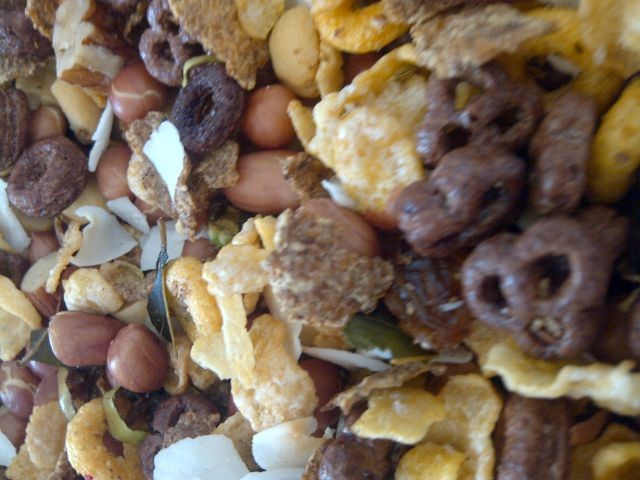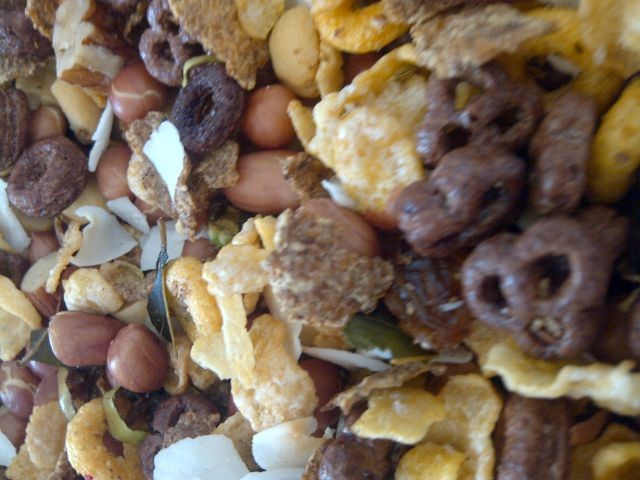 RECIPE
1 box all bran crunchy nutty (honey)
1 box oaties
1 box maximize
1 box corn flakes
all 375grams
cashews, pecans, almonds, - chopped & sunflower
seeds. - sprinkle with icing sugar & roast
slightly in oven.
sliced coconut - sprinkle also with icing sugar
and roast lightly.
make a wagaar (braised mixture) with green
chillies, curry leaves, 3tblsp sesame seeds,
3tblsp soomph (fennel) in ½ cup oil
100g red onions, fried crispy or buy ready fried

MIX ALTOGETHER & LEAVE IN OVEN TO CRISPEN.
INFO & TIPS
From fb
Comments ordered by Newest
---