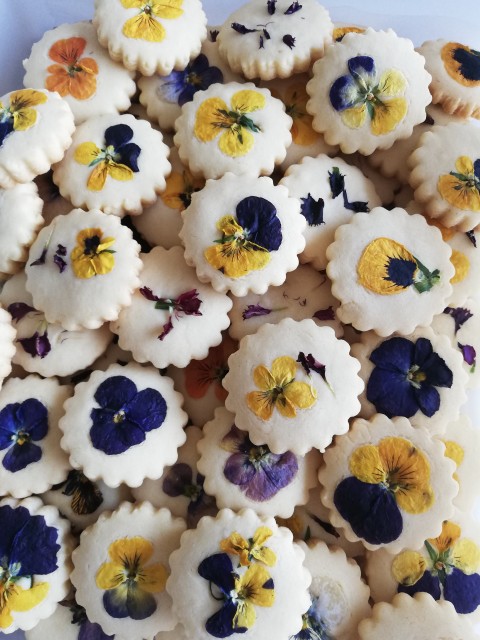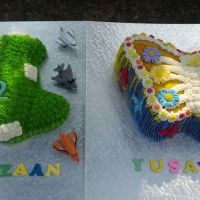 Naseerah Sayed
Kitchen Fundi
Working mom of two who loves to be creative and try new things.
---

South Africa
Joined 11 years ago
INGREDIENTS
250g Butter1 cup Icing Sugar1 cup Corn Flour/maizena (corn flour)1 teaspoon Baking powder 1 egg+/- 2 ½ cups flour
METHOD
Cream Butter and icing sugar well. Then add egg and beat. Add in rest of ingredients to form a soft but not sticky dough.
Steps for impressing flowers onto biscuit:Step 1:Dust your surface with flower, roll out dough to approximately ½ cm thickness. It needs to be a little thick as you will be rolling the flowers in it and it will flatten out slightly.
Step 2:Using a round cutter or serrated edge flower cutter, cut out rounds of your dough but do not remove.
Step 3:Place an edible flower of your choice onto each cutout round (yellow, orange and bright colours come out best when baked)
Step 4:Place a sheet of wax paper, shiny side down, over the cut rounds with the flower in it, and roll each one gently or just enough to flatten flower to your dough so that it sticks in place.
Step 5:Take your cutter and go over the rounds so that it is easy to pick up and place in baking tray dusted with flour.
Step 6:Bake in preheated oven on 160 degrees Celsius for 10 to 15 minutes. Once done can be dusted with castor sugar or left as is.
INFO & TIPS
Start with 2 cups flour then add little more to make a soft but not sticky dough. If using a food processor for the dough the flour is enough when your dough cleans the bowl and no lo get sticks to it.
POSTED ON
01 Jul 2020
WOULD YOU LIKE TO ?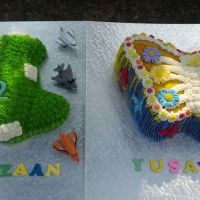 Naseerah Sayed
Kitchen Fundi
Working mom of two who loves to be creative and try new things.
---

South Africa
Joined 11 years ago
COMMENTS
You May Also Like
Suggest Recipes