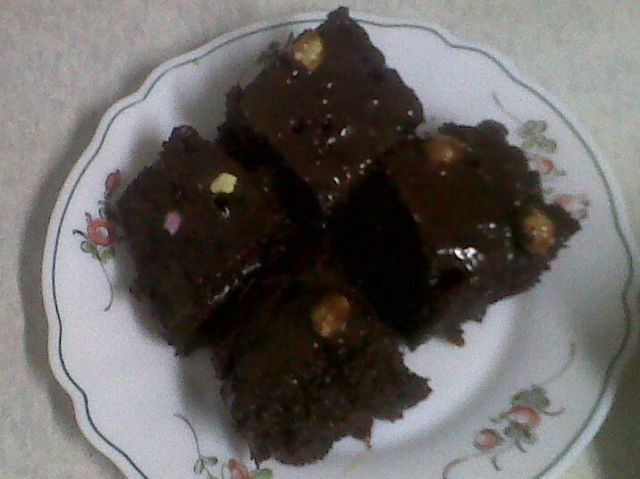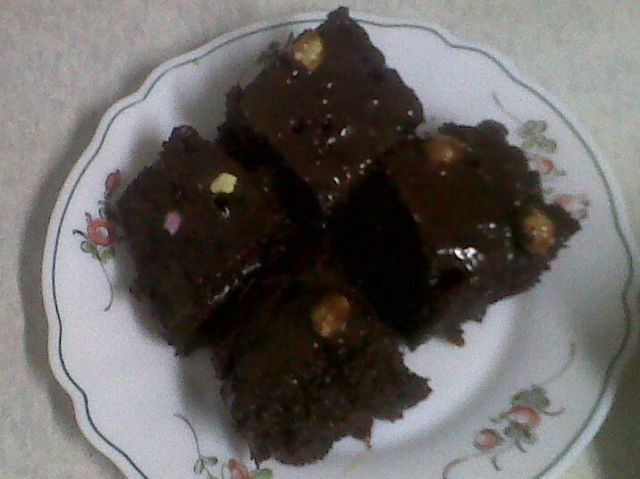 Chocolate Cake With Melted Chocolate Nut Sauce
By Waids
- STUDENT CHEF
INGREDIENTS
for the cake :
1 Cup Flour
¼ teaspoon salt
2 teaspoons baking powder
plus an extra ½ teaspoons baking powder
¼ Cup Cocoa powder mixed with ½ cup boiling
water
½ cup oil
4 eggs (separated)
1 cup sugar

for the syrup:
1 tin ideal milk
1 cup sugar

for the topping:
1 Whole nut Chocolate (100g)
¼ cup fresh cream
METHOD
Mix Oil, Egg Yolks and sugar till creamy.Add all dry ingredients :Flour , salt and the 2 teaspoons of baking powder
Mix Cocoa with Hot Water, add to above mixture and mix well.
Beat egg whites until stiff and add the ½ teaspoon baking powder to it. Beat until egg whites are stiff and dry.
Fold into cocoa mixture.
Pour into greased glass dish. Bake for 45 minutes at 180 degrees C.
Syrup
1 tin ideal milk and one cup sugar.
Melt on stove until all sugar is dissolved.
Pour over cake when still hot, straight out of the oven.
Topping:
Let it cool down and pour melted 100g whole nut chocolate melted with ¼ cup fresh cream over cake.
INFO & TIPS
Eat and enjoy.
Comments ordered by Newest
---