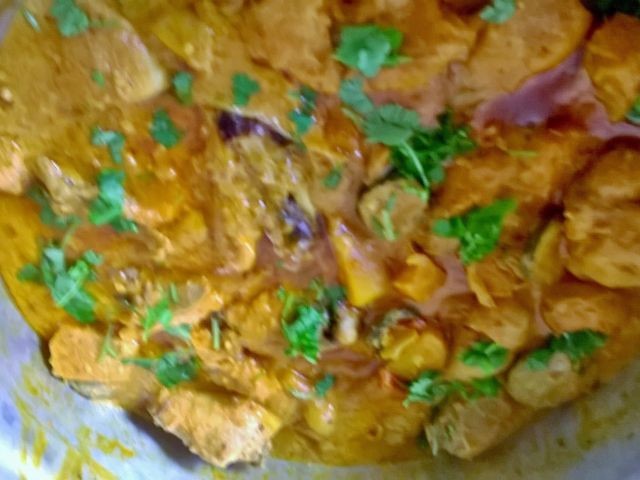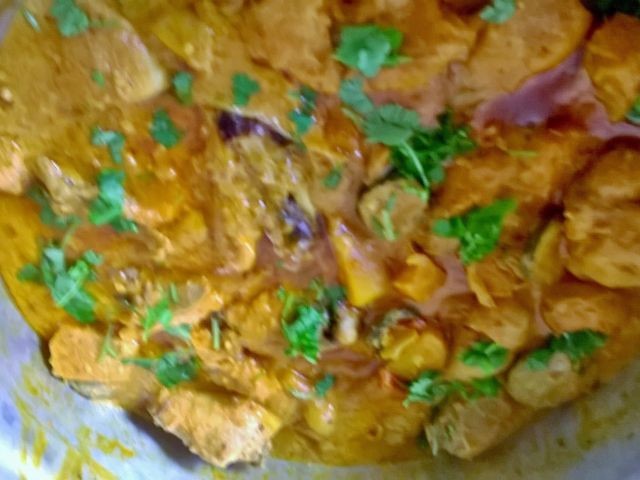 INGREDIENTS
1 chicken cut and wash and dry.
1 large onions sliced fine and fried till golden
brown.
Half cup steers peri peri sauce.
Half cup moyonnaise.
Half cup tomato puree.
Half cup nestle cream.
1 tablespoon lemon juice.
1 tablespoon red chillies crushed.
1 tablespoon ginger and garlic.
1 tablespoon whole jeera.
1Tbl garlic flakes.
1 teaspoon lemon pepper.
Salt to taste.
Half teaspoon tumric powder.
Half cup ghee (Clarified butter).
METHOD
marinate all the above ingredients except the ghee (Clarified butter)
for 1 hour. Heat ghee (Clarified butter) in a large flat pot. Add the
marinated chicken and cook till all the water has
dried. Serve hot with garlic rolls.
INFO / TIPS / CREDITS
By Jasmin Jaileel on FB
Comments ordered by Newest
---