 14
favs
2
coms
1.4K
views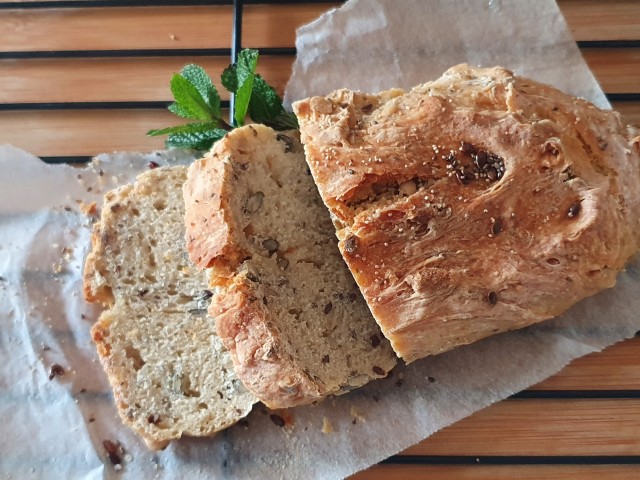 Notevenablogger
KITCHEN HAND
13
24.7K
95

I promise you there's a real recipe behind all that nonsense.
Goodluck sifting trough to find it tho 😅
Hey atleast the ingredients part is pretty...
RECIPE
1 small onionHalf kg chicken2 teaspoon garlic1 teaspoon lemon pepper1 teaspoon thai spice1 teaspoon chicken spiceGreen chillies or masalaSalt to tasteMed grated carrotQuarter of each robo peppers sliced or cubed
Half packet white onion soupHalf packet thick veg soup
Quarter cup fresh creamQuarter tin coconut milkHalf cup milk milk
INFO & TIPS
Salmah M
This ones for you ♡


you need one onion chopped fine fine
And if you don't feel like crying while chopping the onions
you can soak it for like half an hour in water
But let's be real you don't have that kind of time
And you secretly dig this emotional release .

So just

Cryy😭😭😭😭

Now briase the onions till they slightly brown or fully brown.
All shades of brown are beautiful.

you could use cubed white meat tho i personally feel the bone pieces give more flavor

And considering its thai soup you obviously need to add in thigh pieces

What do you mean I may have misinterpreted something



Time to put on your Mistress of spices hat (no yaar please not that one, please)
Depending on your tolerance level you can add green chillies
But I have zero tolerance so screw that !
Nah I'm kiddin I love chillies

Now Add in some garlic
Right about now your kitchen will start smelling like some actual cooking is happening
And your husband will walk in and say
Is something burning ?

Lemon pepper
Thai spice
I bought 3 different ones to check which one will be better
Which i'll provides pics of on the blog
Notevenablogger.com
And yes I have used all 3 on separate occasions and I've come to the conclusion that I still don't know which one is good
But one of them wasn't really nice so thats something to help you

unfortunately I can't tell you which one as I don't know

I'm thinking it was the woolies one so maybe if you are using that one lessen the dosage
Or don't even get that one cos spensive
Rather use that money on something more necessary like the woolies waffle rusks

One Grated carrot or two or three like I don't really carrot at all
Sliced or cubed robot peppers in green red and yellow
Like what's that gotta do with a robot anyway who calls peppers robots it doesn't even have any similarity to ro oh wait
I see
Ahh
Ok

So its called robot because it looks like a traffic light robot
Makes sense
Not to be the overthinking type but the ocd in me wants to go to the store and see if the robot peppers are aligned
Acc to said name and if it isn't the Karen in me will ask for the manager but the hongra in me will probably be staring and salivating at the haraam donuts too lazy to ask for any manager .

So you need Quarter each or less depending how thai u want the soup to be
Basically if you want to end up speaking thai by the time you done then i don't know why you're busy cooking
Sign up for duolingo or something.


Also who ever said peppers is what makes it a thai soup in the first place
Honestly man



It's the carrots



No yaar that's carrot cake
Ey you


Mix half packet white onion soup
And half packet thick veg soup
In water

(Or cream of mushroom
Or cream of chicken or whatever but not yellow or orangey colour ones )
No idea how much water , use your discretion
Or your measuring jug
Which ever works for you

Now basically you gonna braise em onions and add chicken
Thigh gaps and all them bones pieces except the funny bone because that isn't even humerus
Then spices
Cook till like decent

Whatever that means

Then add your soup water stuffy

The coconut milk that you forgot to buy and cows milk
I'm specifying cows milk so you don't make a mis steak .

And let it boil till you realise the bottok is catching and you get that distinct burnt milk smell


No please don't do that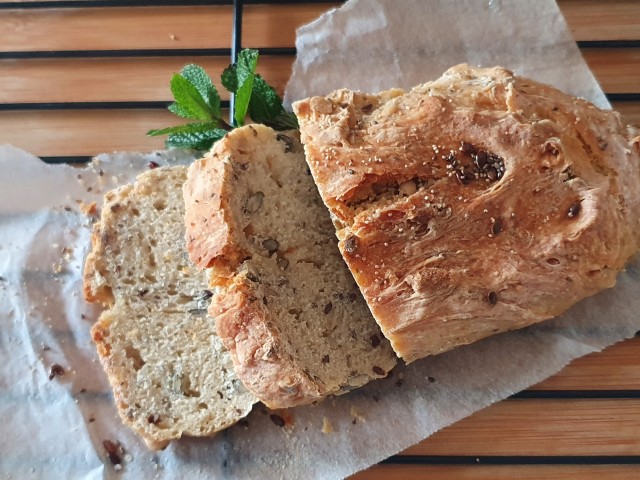 Notevenablogger
KITCHEN HAND
13
24.7K
95

I promise you there's a real recipe behind all that nonsense.
Goodluck sifting trough to find it tho 😅
Hey atleast the ingredients part is pretty...
Comments
Ordered By Newest
---
---
Suggest Recipes
You May Like
Thai Soup For The Solo is part of the
Soups
recipes category