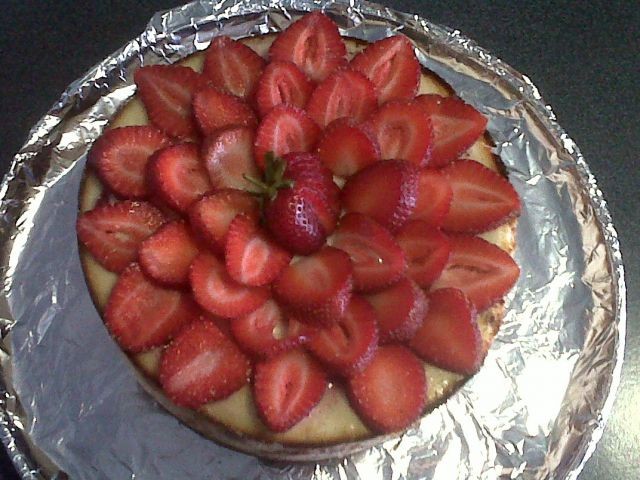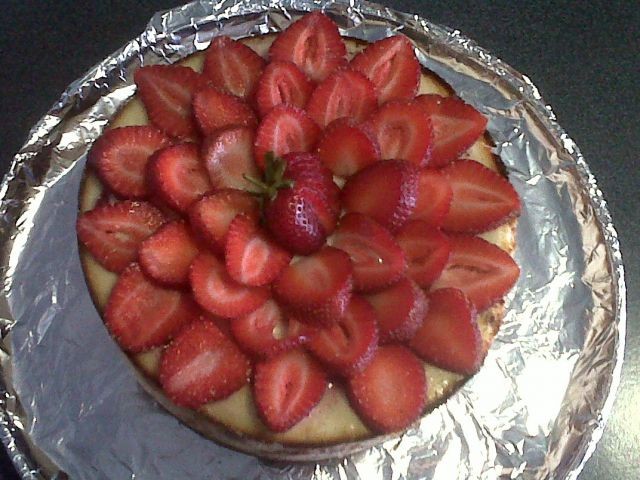 Baked Strawberry Cheesecake
By Yeshi
- STUDENT CHEF
INGREDIENTS
Crust
150g cream crackers (crushed)
75g unsalted butter (melted)
3 tablespoon honey

Filling
500g philadelphia cream cheese
11/2 tablespoon flour
150g castor sugar
1 teaspoon vanilla essence
2 eggs
300g strawberries (chopped for cheesecake filling
and sliced for decoration)
METHOD
1. Preheat the oven to 180C. Place crackers into
food processor and crush till fine or place
crackers in a plastic bag and crush with a
rolling pin.
2. Crust: Combine crushed crackers,melted butter
and honey. Press mixture into 18cm round pan
(preferably silicone) and bake in oven for 5
minutes. Remove and cool.
3.Use an electric whisk to beat the cream cheese
with the flour, sugar, vanilla essence and eggs.
Gently fold in half the strawberries.
4. Set the pan with the biscuit base onto a
baking sheet and pour the cheese mixture in. Bake
for 35 minutes then check the set and if
necessary return to the oven. The cheesecake
should be set at the edges but alittle wobbly in
the centre. Turn off the oven then leave the cake
to cool with the door open for 15 minutes.
5. Remove the cheesecake from the oven and allow
to cool, thereafter transfering to the fridge to
set for about 2-3 hours. Remove from fridge,
using a flat edge knife loosen the cake at the
edges gently and invert onto your serving
platter.
6. Use the sliced strawberries to place on the
cheesecake however you desire.
INFO / TIPS / CREDITS
1. Save some of the strawberries for decoration.
Slice them evenly and lay as desired on set
cheesecake.
2. There is no need to add sour cream because the
strawberries provide enough of a tang to the
cheesecake filling. However, if you prefer a
tangier taste, you can add 125ml sour cream to
the cream cheese mixture.
Comments ordered by Newest
---