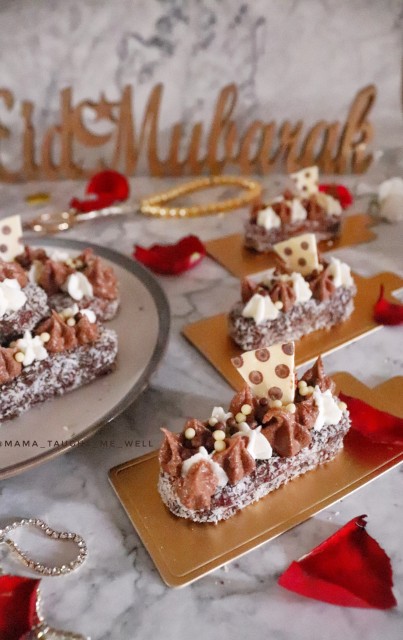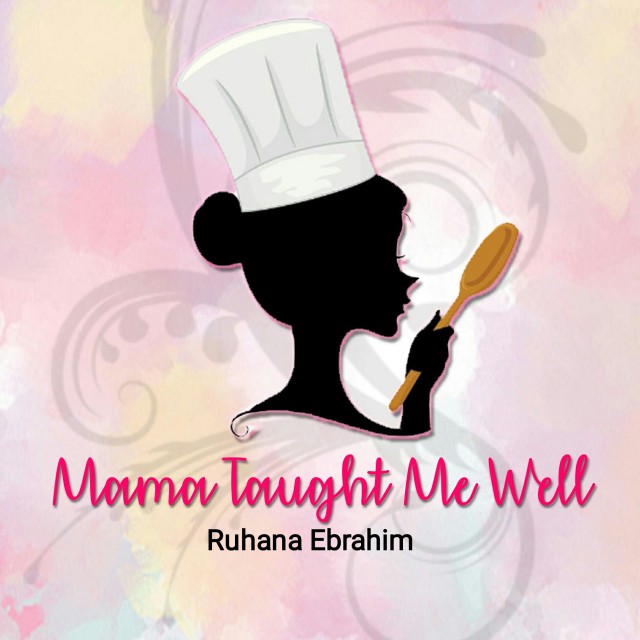 Ruhana Ebrahim
Grand Master
Food Blogger & Food Stylist.
Fusion Cooking.
Food Author.
Mum & Wife.
Interior Decorator.
South African.
---

South Africa
Joined 7 years ago
---
@mama_taught_me_well
CREDITS
Pic cred: Ruhana Ebrahim
Rec cred: @mama_taught_me_well


INGREDIENTS
Cake-125g Stork to Bake margarine or butter (room temp.)¾ cup castor sugar3 extra large eggsPinch of salt2 teaspoon vanilla essence1 cup milk3 teaspoon baking powder2 cups cake flour (sifted)
Syrup-60g Stork to bake/ or butter3 cups icing sugar1 ½ cups hot water2 tablespoon cocoa powder
Topping-Dessicated coconut
METHOD
1. Preheat oven at 180°C.2. Grease and line a large rectangle oven proof pyrex dish or metal pan.3. Using an electric beater, beat margarine and sugar till pale and fluffy.4. Add eggs, one at a time, beat in.5. Add in vanilla and salt, beat in.6. Pour in milk.7. Sift flour and baking powder in.8. Now beat in till a smooth batter forms, without over beating.9. Pour batter into baking pan till ¾ full.10. Bake till cake has risen and is golden ontop.11. Skewer in the center to see if cake is done. Do not open the oven until cake has risen and has become a light gold atleast, before testing.12. Time will vary depending on what baking pan is used. Place a timer on for 25min at first, especially if batter is divided between pans. May bake up to +35-40min.13. Remove from oven and cool completely.14. Cut into squares.15. Whilst the cake is cooling, melt the butter in a wide saucepan.16. Add in icing sugar, water and cocoa, mix well.17. Simmer until it has thickened into a pouring consistency, thick enough to easily coat the cake. Not too thin as the syrup will just roll off.18. Dip the cake into syrup. I turn over and lift with a fork so that the excess syrup falls through gaps of fork.19. Place into a bowl of dessicated coconut and lightly sprinkle all over.20. Store in an airtight container.#mamataughtmewellrecipes
INFO & TIPS
May bake as cupcakes instead of a big cake.
POSTED ON
07 Sep 2020
WOULD YOU LIKE TO ?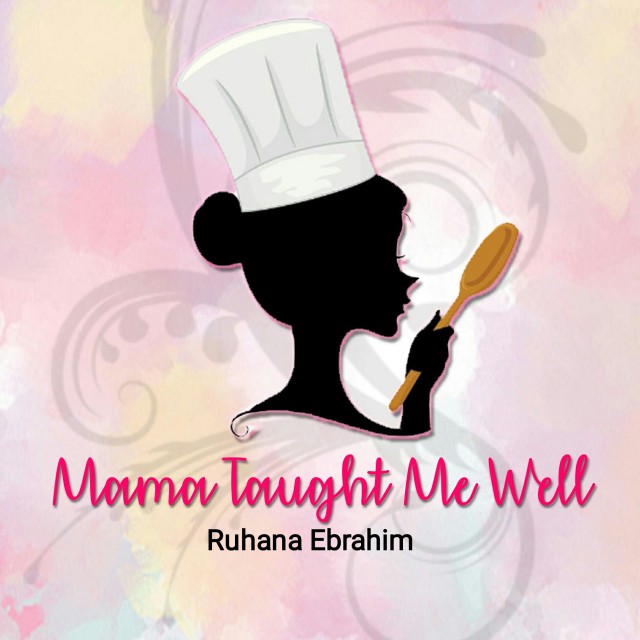 Ruhana Ebrahim
Grand Master
Food Blogger & Food Stylist.
Fusion Cooking.
Food Author.
Mum & Wife.
Interior Decorator.
South African.
---

South Africa
Joined 7 years ago
---
@mama_taught_me_well
COMMENTS
You May Also Like
Suggest Recipes