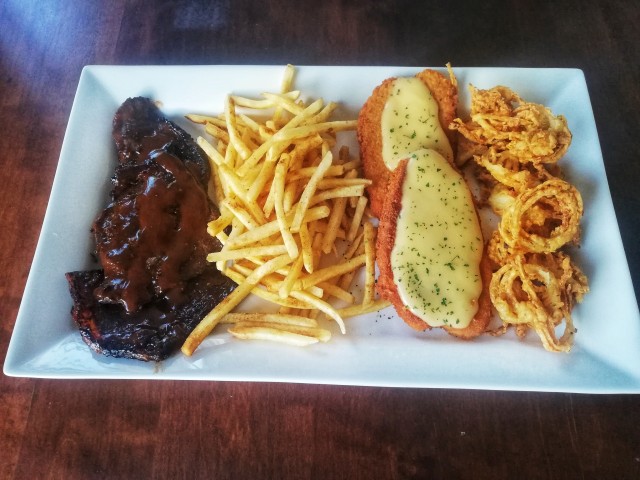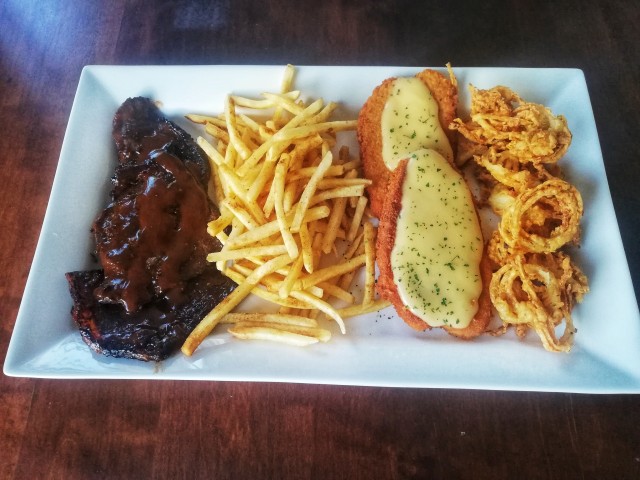 47
favs
0
coms
2.7K
views @saadia_b_
SOUS CHEF
40
76.6K
69

Creative expression, real, soul-full content...
RECIPE
Spur-style Rump steak :Ingredients : Robertsons Steak and chop spiceMeat tenderiser Spur Grill basting sauce
Method :Marinate Rump steak with a dry rub of steak and chops spice and a pinch of meat tenderiser. Sprinkle over and then massage in. Allow to stand for approx 1 hour.Place meat on the barbeque/braai (bbq)/grill on high heat. Baste liberally with the Grill basting sauce.Turn over and continue to baste generously.Cook according to your preference.These steaks were medium. They were fairly thin already and so it was just a few minutes on both sides
Spur Style Crispy Onion Rings :Recipe credit : @fehmzIngredients :2 - 3 onions sliced into rings (medium thick)¾ cup milk1 cup flour½ teaspoon salt½ teaspoon black pepper½ to 1 teaspoon garlic and herb seasoning (preferably Ina Paarmans brand)Oil (I used @bwellfoods high-heat frying oil for this) Optional : ½ teaspoon baking powder for extra crispness.
Directions :Slice rings medium thick and seperate from each other.Soak in milk for minimum 1 hour (don't slack on the timing)Discard milk but it wettish for the coat. Add in your dry ingredients and toss, toss, toss. Preferably use a zip lock bag for this for easy tossing. Fry on high heat until brown and crispy. 😍Enjoy your homemade Spur meal 🌹 @saadia_b_
SOUS CHEF
40
76.6K
69

Creative expression, real, soul-full content...
Comments
Ordered By Newest
---
---
Suggest Recipes
You May Like