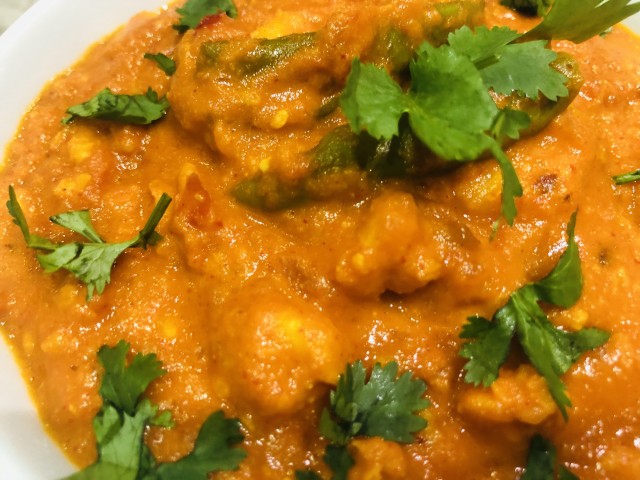 Feroza Joossub Asmall
Kitchen Hand

South Africa
Joined 6 years ago
---
@feroza_joossub_asmall
CREDITS
INGREDIENTS
1kg prawns cleaned, de-veined & de shelled4 medium tomatoes2 green chillies1 teaspoon chilli powder1 teaspoon rough chilli powder½ teaspoon arad (Turmeric)1 teaspoon dhania (coriander) jeera1 teaspoon (heaped) crushed garlic1/2 teaspoon red chilli paste1 teaspoon rough salt1 tablespoon (heaped) of Sujees exotic fish & prawn masala (optional)2 tablespoon mayonnaise 2 tablespoon tomato paste2 tablespoon tomato sauce125ml fresh creamCurry leaves
METHOD
Fry your prawns in a little butter till cooked.
Boil tomatoes in very little water till soft and then liquidise.
In a pot, add your green chillies and curry leaves then add your liquidised tomatoes. Add all your spices above and let it cook for approximately 5 minutes. Then add the mayo, tomato sauce and tomato paste. Let it cook in for a few minutes then add your prawns and leave to simmer for about 10minutes. Add the fresh cream just before you ready to serve. Garnish with greens. Enjoy.
POSTED ON
06 Mar 2021
WOULD YOU LIKE TO ?

Feroza Joossub Asmall
Kitchen Hand

South Africa
Joined 6 years ago
---
@feroza_joossub_asmall
COMMENTS
You May Also Like
Suggest Recipes