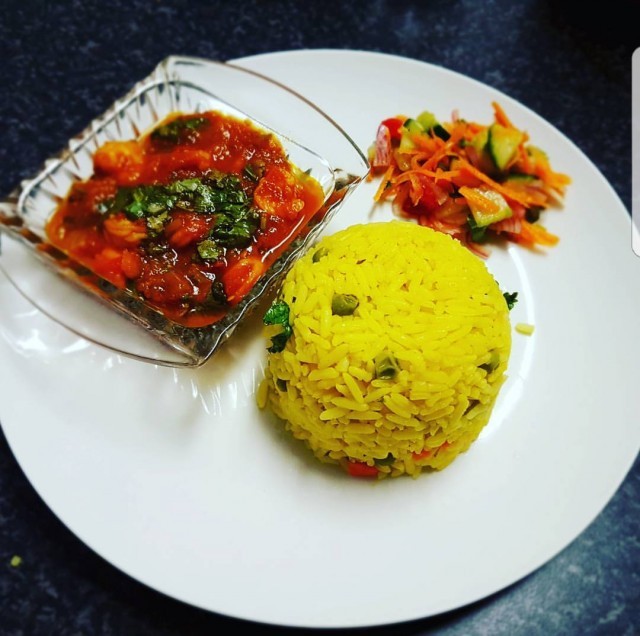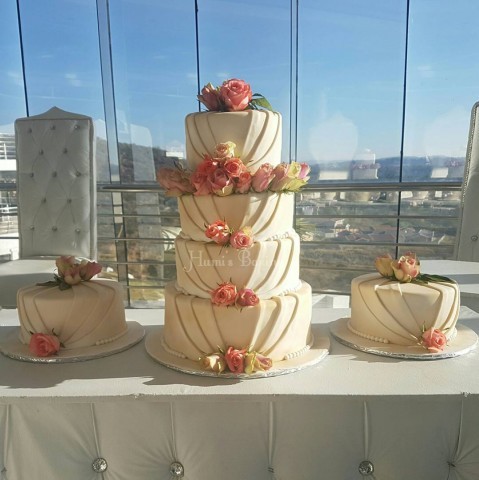 Humaira Meer
Student Chef
I love the kitchen, I love baking and cooking.
---

South Africa
Joined 9 years ago
INGREDIENTS
400g cleaned and deveined prawns1 onion sliced4 tablespoon olive oil 1 whole green chilli1 teaspoon mustard seeds4 or 5 curry leaves3 tomatoes chopped/grated/processed1 tablespoon tomato paste1 teaspoon salt1 teaspoon red chilli powder1 teaspoon Dhana jeeroo1 teaspoon garlicHalf teaspoon garam masalaQuarter teaspoon arad (Turmeric)Half cup aamli juicedhania (coriander) for garnish
METHOD
Braise onion, green chilli, mustard seeds and curry leaves in olive oil until onion changes golden brown. Add chopped tomatoes, salt, chilli powder, Dhana jeeroo, garam masala, arad (Turmeric), tomato paste and garlic. Braise until there is no more water and tomatoes begin to stick.Add prawns and a little water and cook for 10 minutes. Remove from heat, garnish with dhania (coriander) and serve with rice or roti.
INFO & TIPS
You may add quarter cup coconut milk to curry together with amli juice.
Do not overcook prawns, they will become rubbery.
POSTED ON
17 Jul 2017
WOULD YOU LIKE TO ?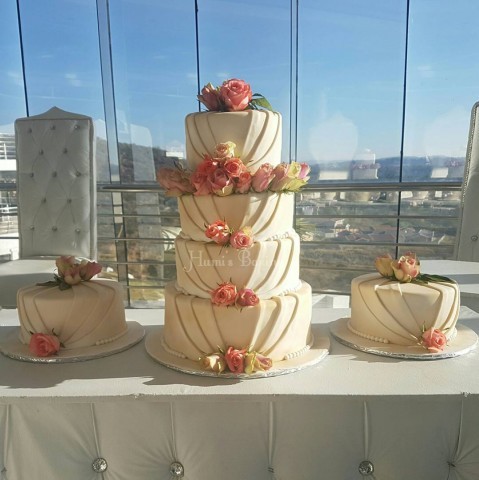 Humaira Meer
Student Chef
I love the kitchen, I love baking and cooking.
---

South Africa
Joined 9 years ago
COMMENTS
You May Also Like
Suggest Recipes